Through PAP-based vasectomy promoters Anael Hyppolite and Myrtho Joseph, Ph.D., arrangements were made for NSVI to perform vasectomies at the Profamil Clinic in Delmas.  As you can see on the map below, the Profamil Clinic was very close to the airport (brown line).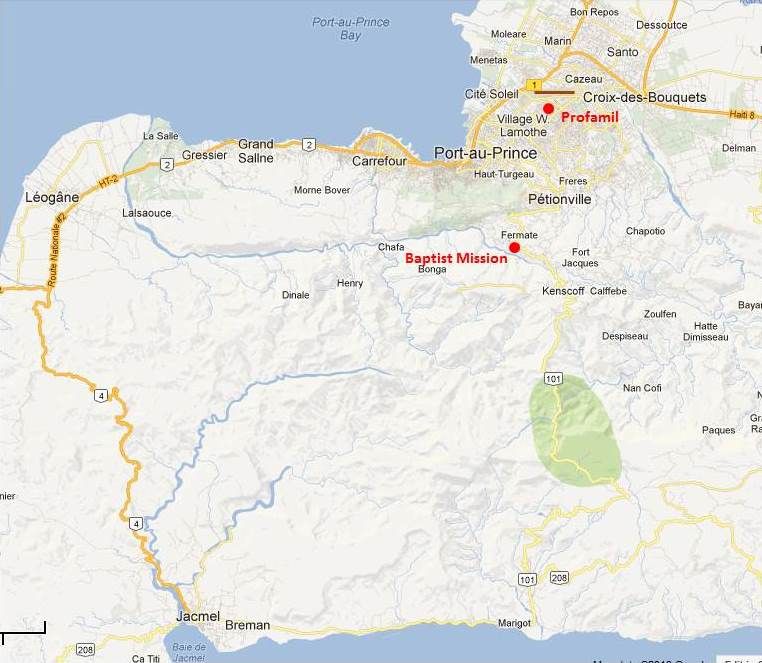 While traffic through Petionville can be very slow, the route from the Profamil Clinic to the Baptist Mission in Fermate is very easy.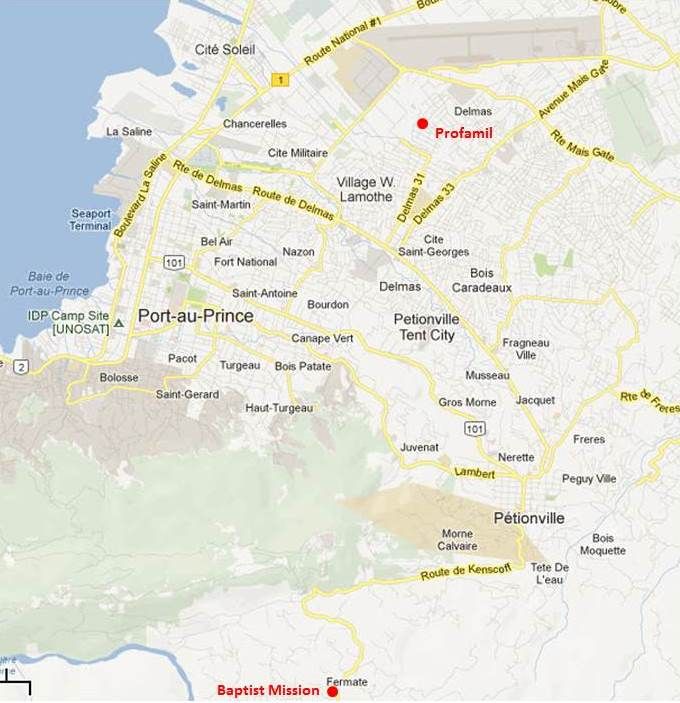 From Profamil, back roads can get one to the airport in 10 minutes. From downtown PAP, or coming from Fermate via Route de Delmas, one takes Delmas 31.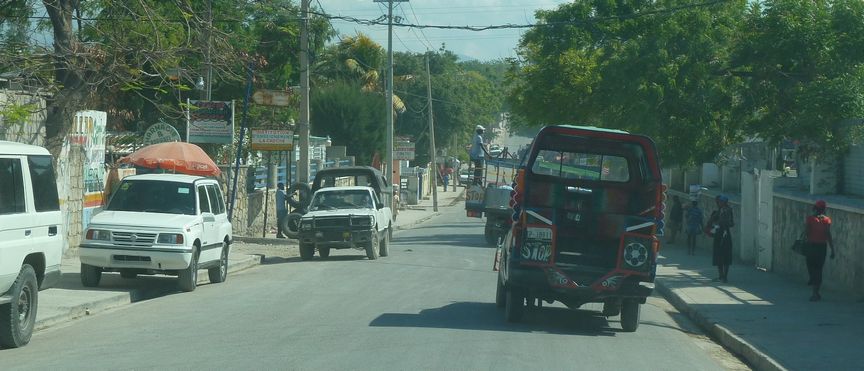 Delmas 31 is a paved road with a lot of vehicle and foot traffic.It would be nice if Profamil were on this busy street and close to the even busier Route de Delmas,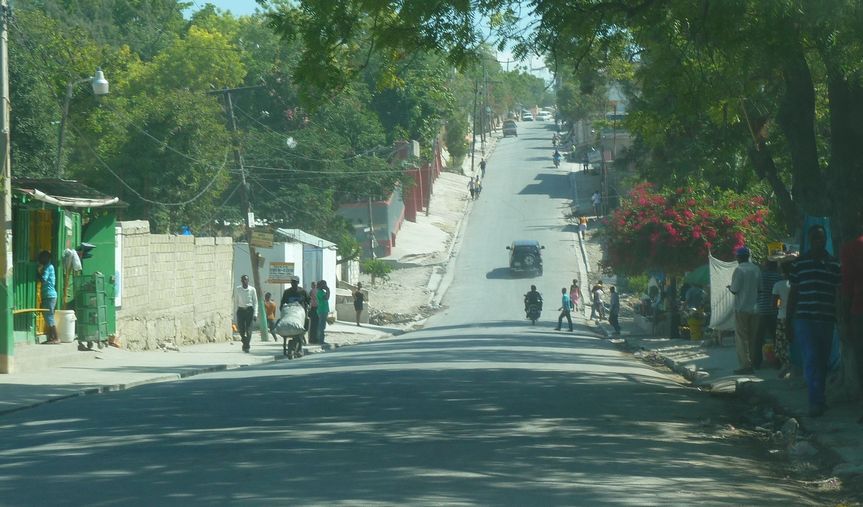 but one travels quite far on Delmas 31, perhaps a mile, before reaching a dip and a hill …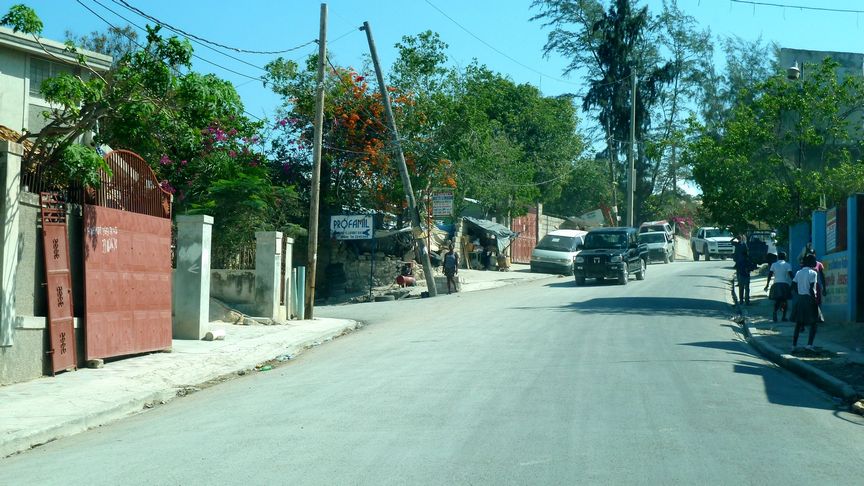 … at the top of which is the sign for Profamil.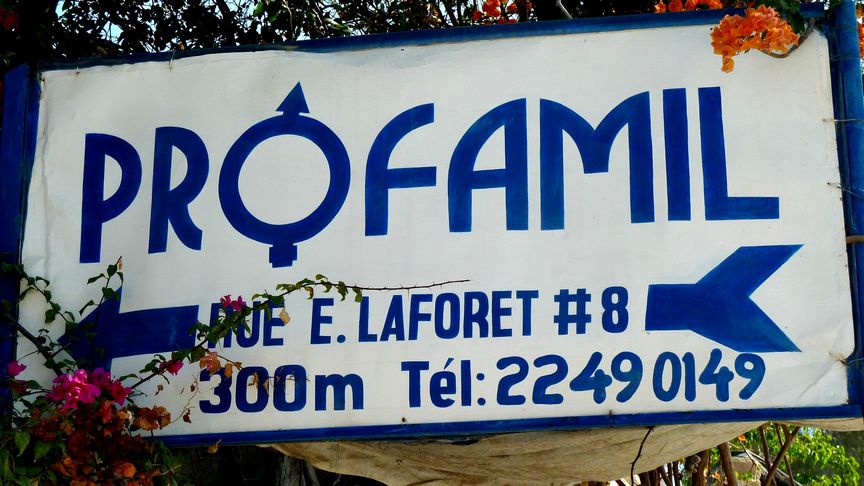 Rue E. Laforet is not a good road.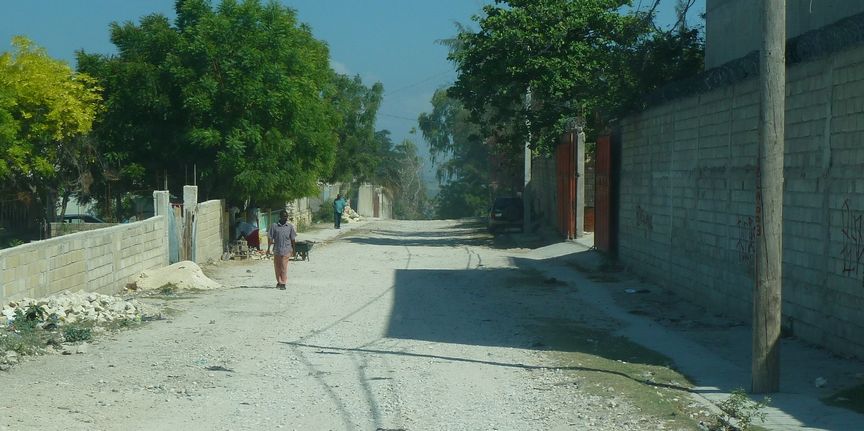 Though unpaved, it is smooth at first …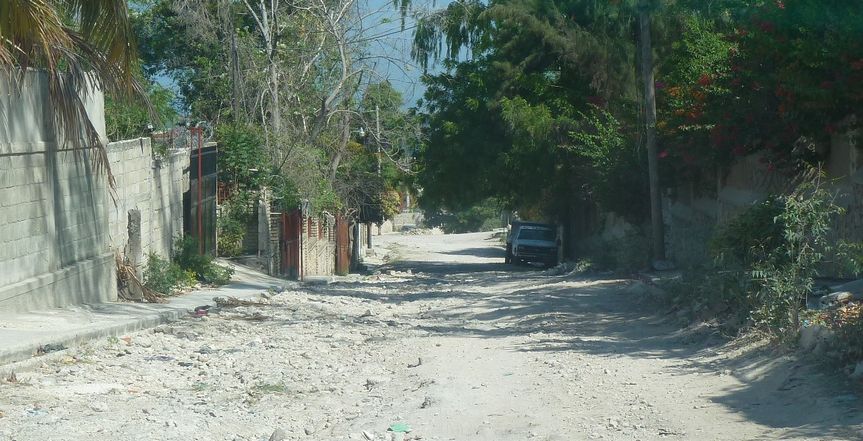 … but get rougher as one nears Profamil. After crossing the intersection at the bottom of a grade,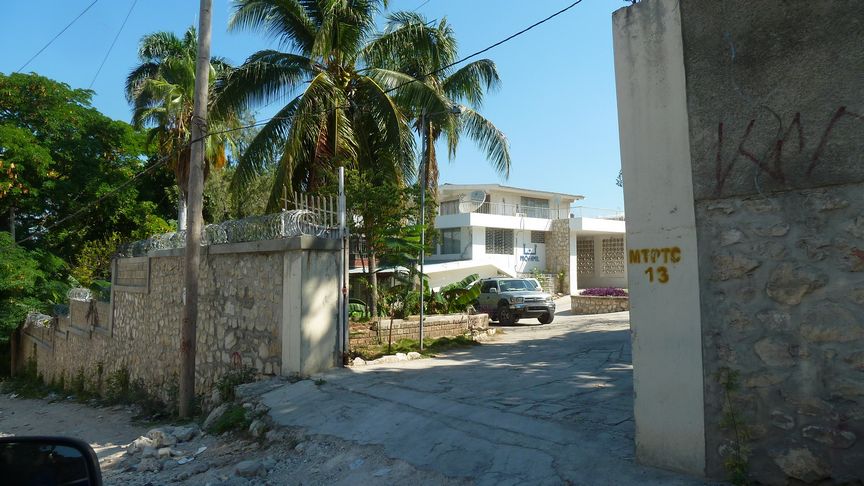 one descends a bit further and eventually arrives at Profamil.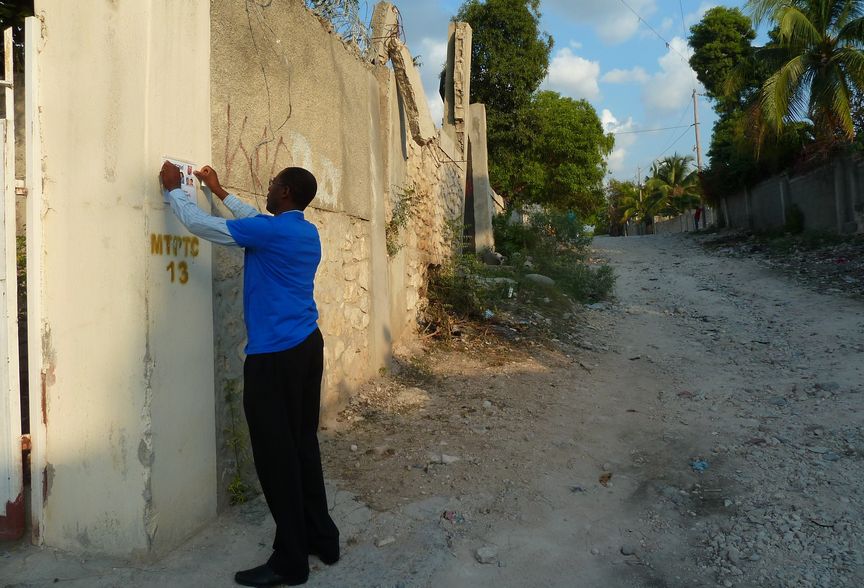 Profamil is in a lonely place with little foot traffic,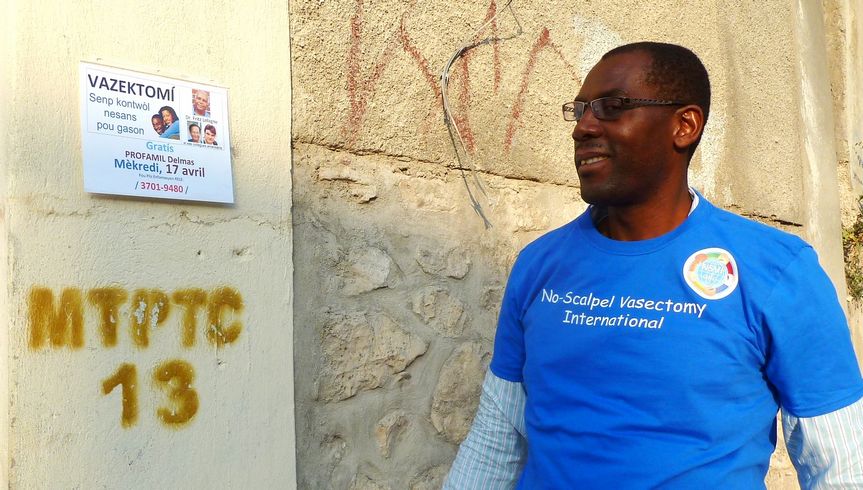 and a sign mounted at Profamil is unlikely to be seen.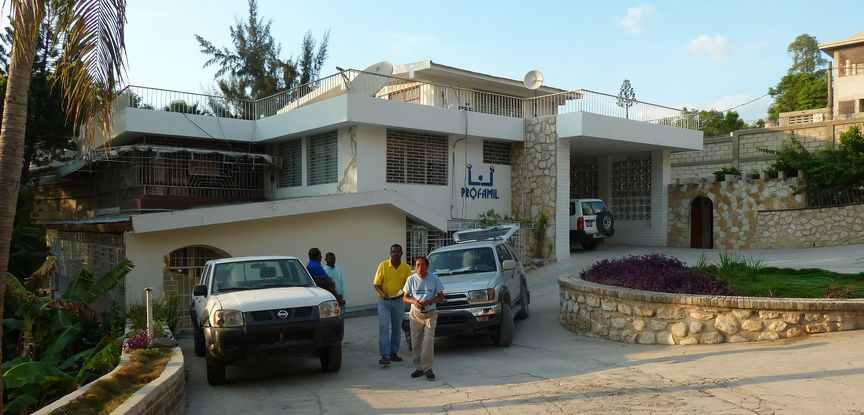 But the facility is very nice, with two levels.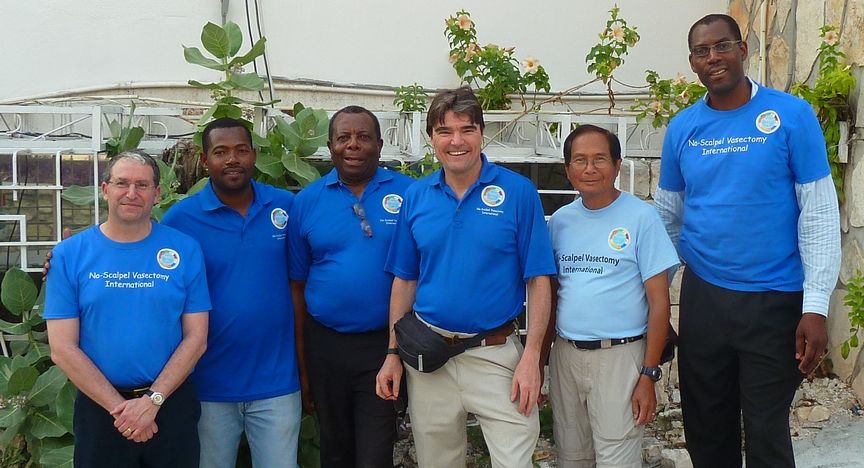 With the support of Anael Hyppolite, National Coordinator of Hope Worldwide (2nd from left) and Myrtho Joseph, Ph.D. in Urban Planning (right), both recruited to the NSVI cause by Pastor Amos Myrtil (3rd from left), we had a few patients!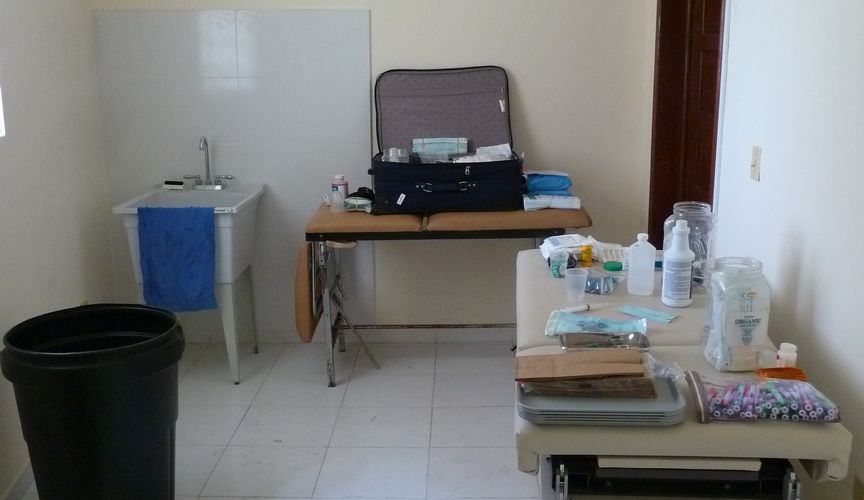 The downstairs suite of rooms included a nice set-up area with clean utility sink …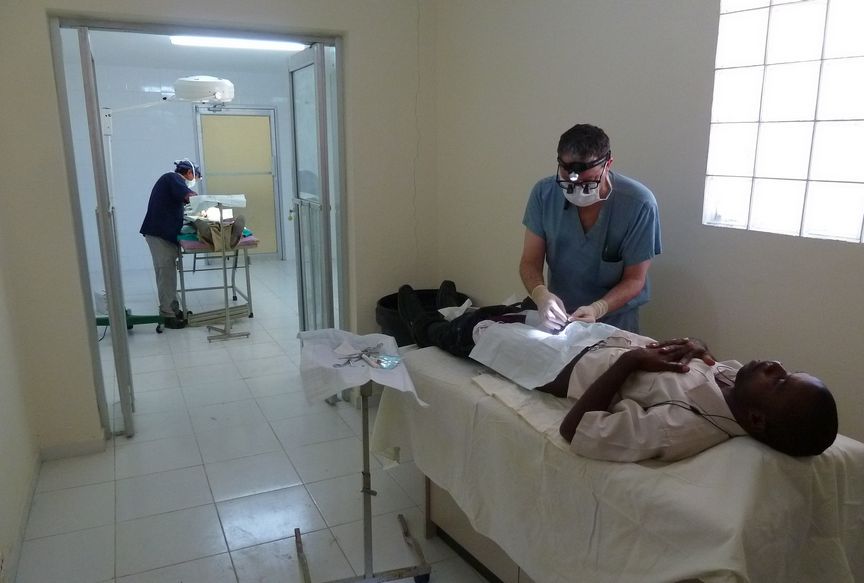 … and two air-conditioned procedure rooms with plenty of natural light and one excellent OR light.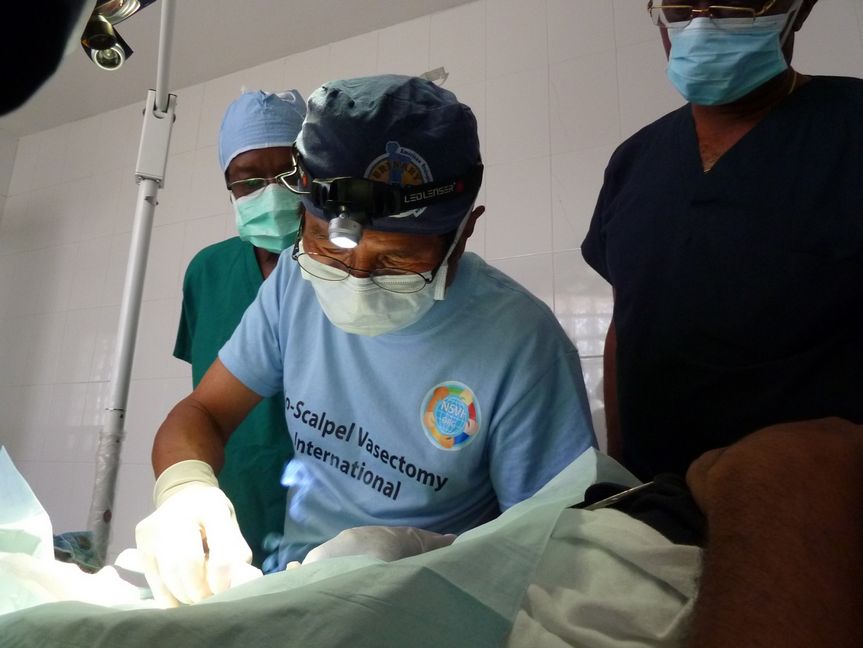 The Medical Director Dr. Mondestin and Technical Director Dr. Edvard Tassy (OB/GYN) observe the first NNNSV at Profamil performed by NSVI President Dr. Ramon Suarez.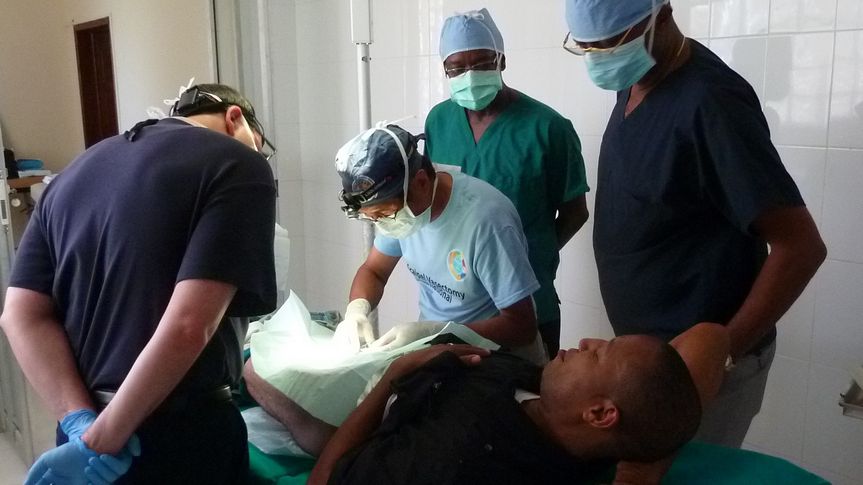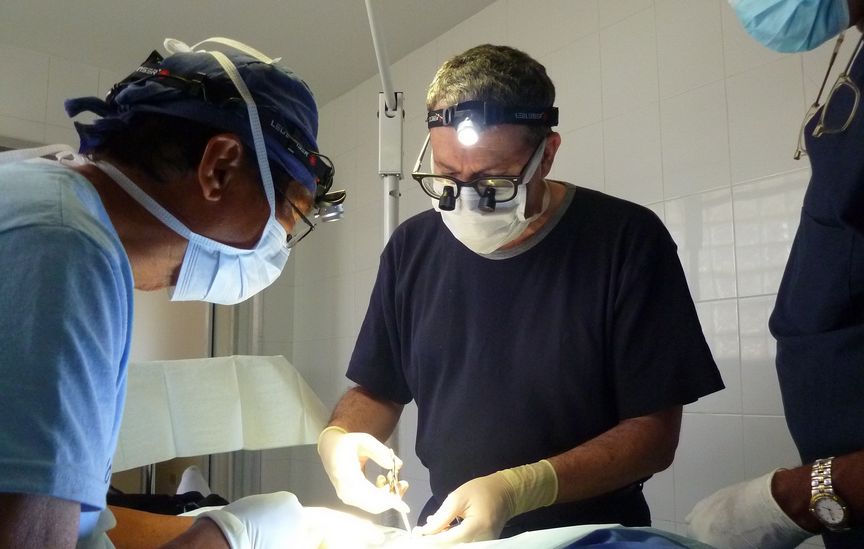 Infertility Specialist Dr. Michael Werner joins Dr. Suarez on the next case …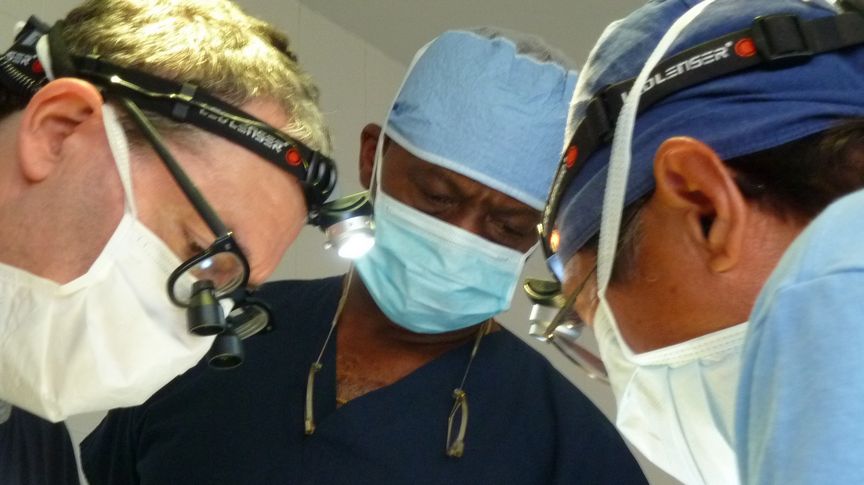 … as Dr. Tassy observes closely. Dr. Tassy has performed traditional vasectomies at Profamil, but NSVI hopes to energize the program by introducing the no-needle, no-scalpel technique.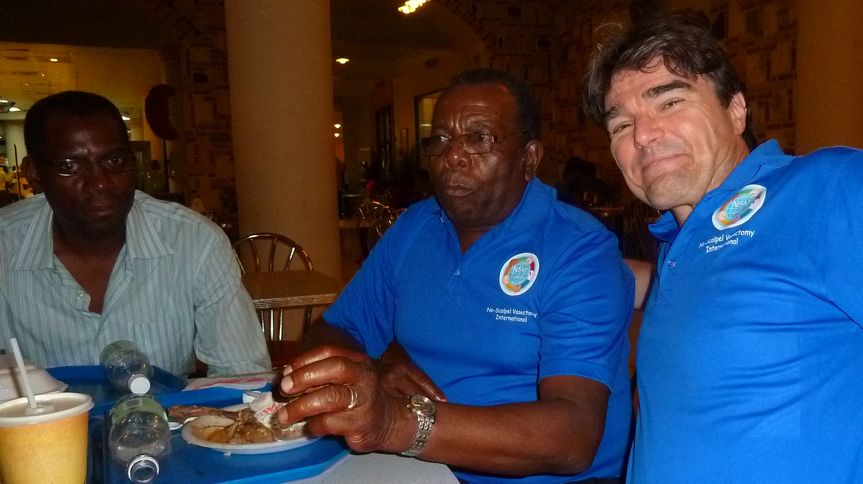 That evening, we enjoy traditional Haitian food on our way to our nighttime quarters in Fermathe.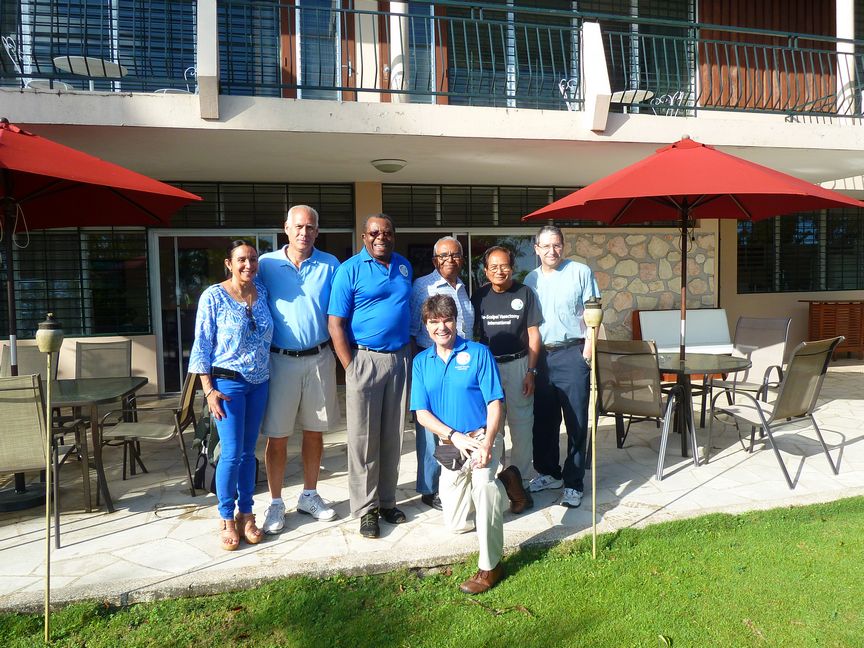 The Satigny Inn, owned and operated by Raphaelle and Ralph Baker (left), offers lovely accommodations and an outstanding breakfast. At an elevation of 5200 feet, it is much cooler than Port-Au-Prince and Delmas. It is also just a short drive from …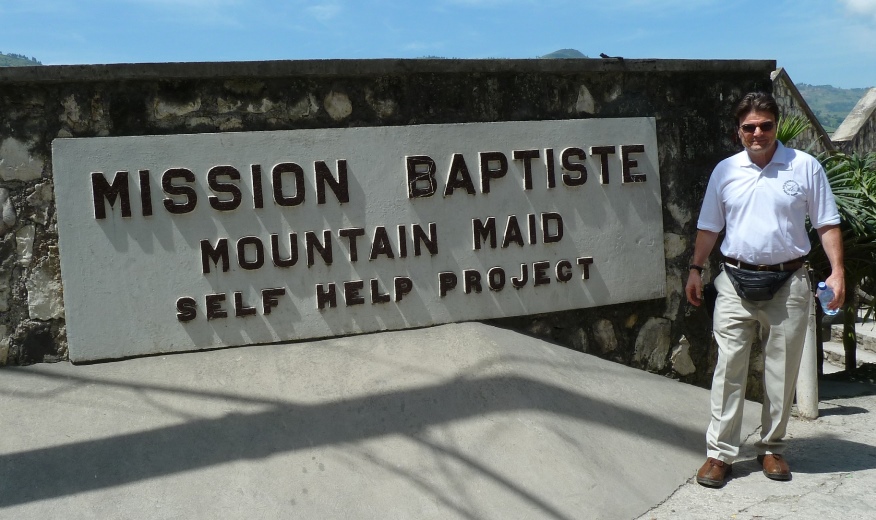 … Mission Baptiste, where NSVI was so well received during prior missions.

There are always many people milling about at the entrance to the Mission …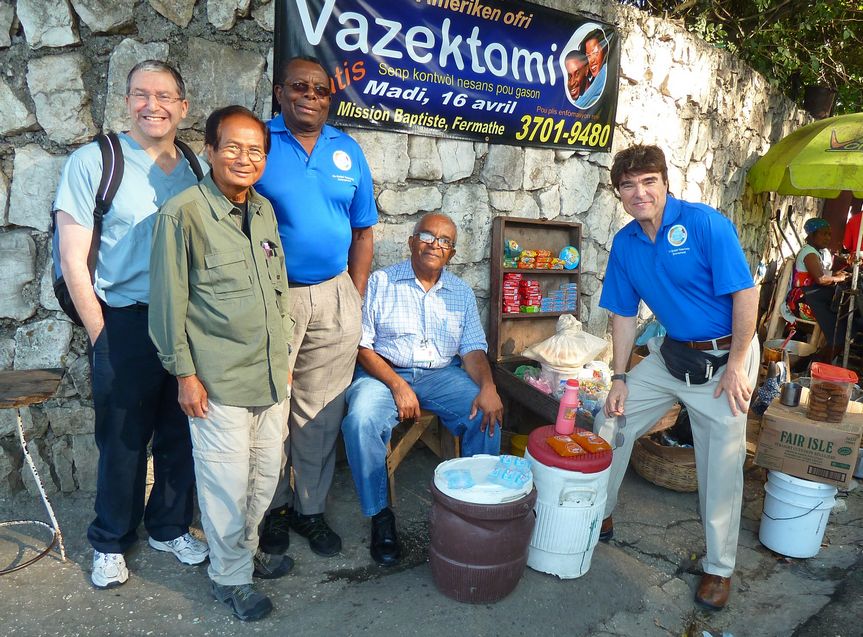 … and our posted announcement did not go unnoticed. Dr. Fritz Lolagne (seated), Medical Director of NSVI missions in Haiti, has a busy schedule of tubal ligations at the Baptist Mission, but always promotes vasectomies as easier and less risky for the patient than is tubal ligation. Many Haitian men are reluctant to play a role in family planning.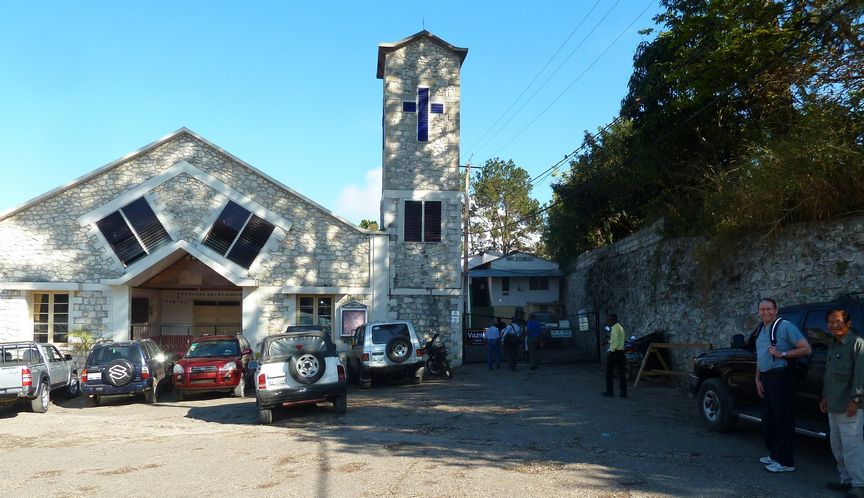 The church is the dominant feature of the Mission. The hospital is smaller and tucked behind it.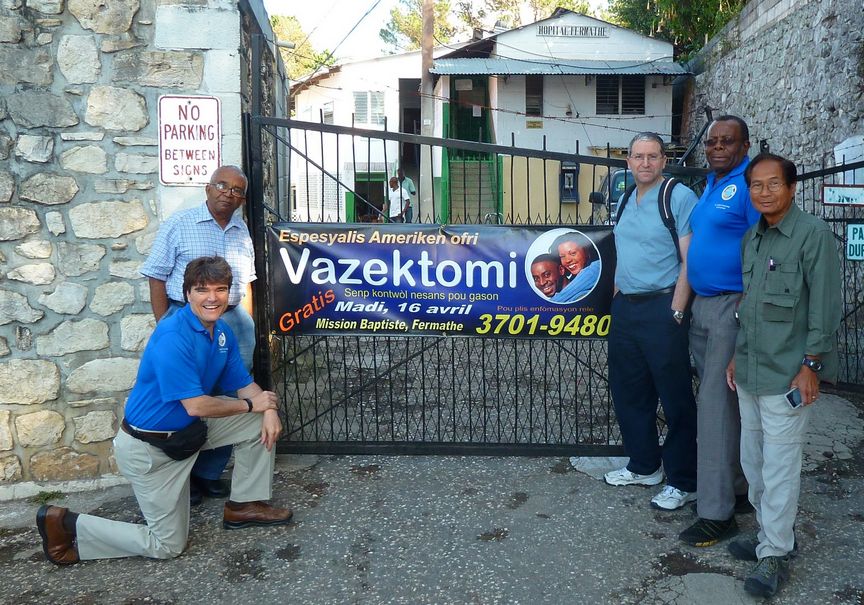 We are happy to return.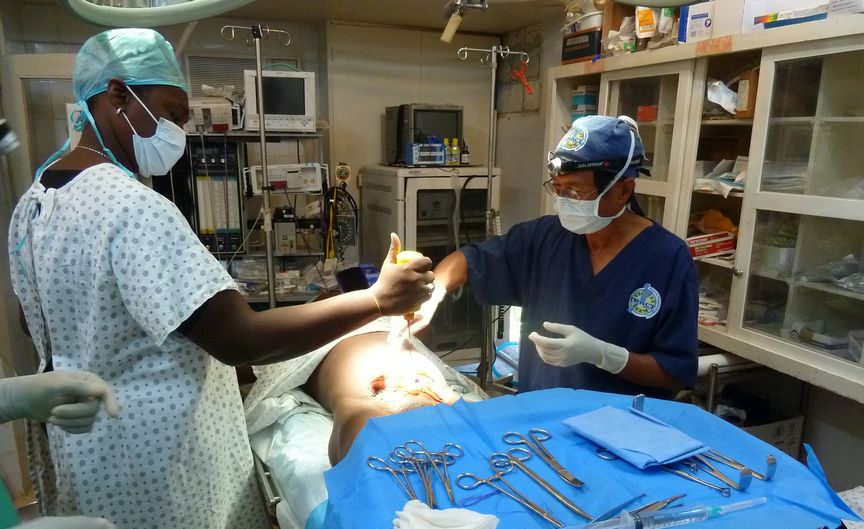 NSVI President Ramon Suarez helps Dr. Lolagne's nurse Lisette prepare a patient for tubal ligation …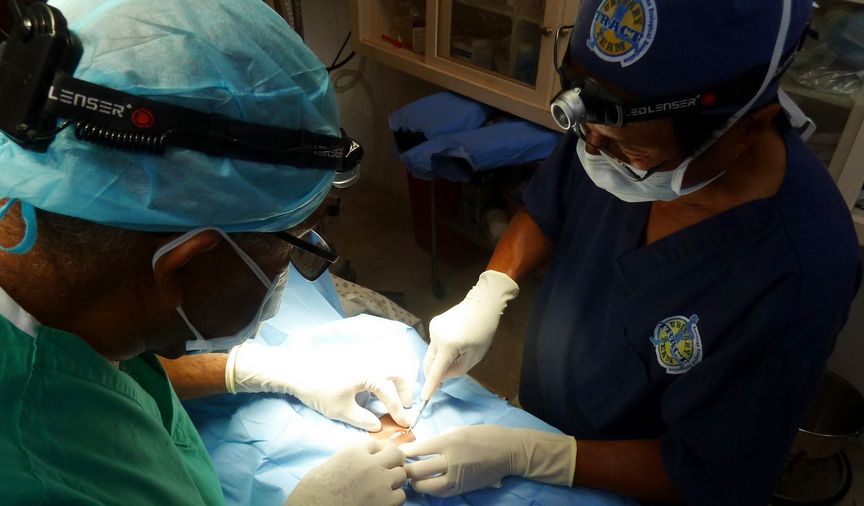 … then helps Dr. Lolagne with the procedure itself.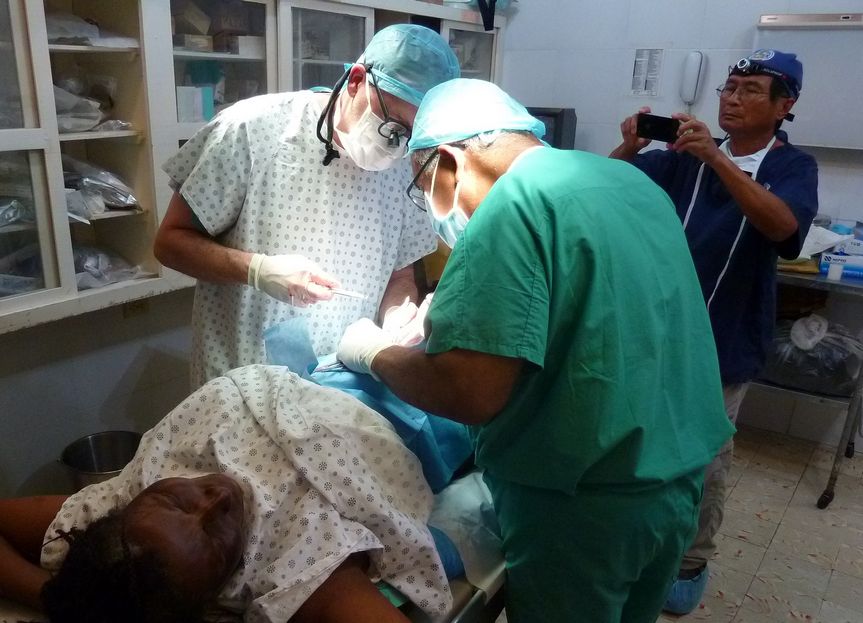 Dr. Werner joins Dr. Lolagne on a later case.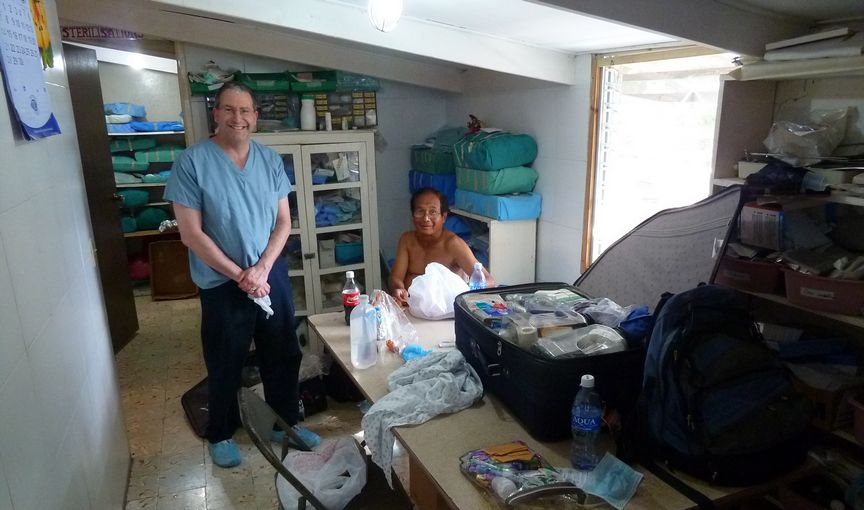 The supply room doubles as a lounge. Despite efforts at promotion of vasectomy, tubal ligations once again outnumbered vasectomies. Women seek tubals to avoid the risks of pregnancy and the burden of too many children. Pregnancy poses no risk to men and women are the primary caretakers of children, so men see no need to take even the minimal risks associated with vasectomy.
The Baptist Mission has a very nice museum …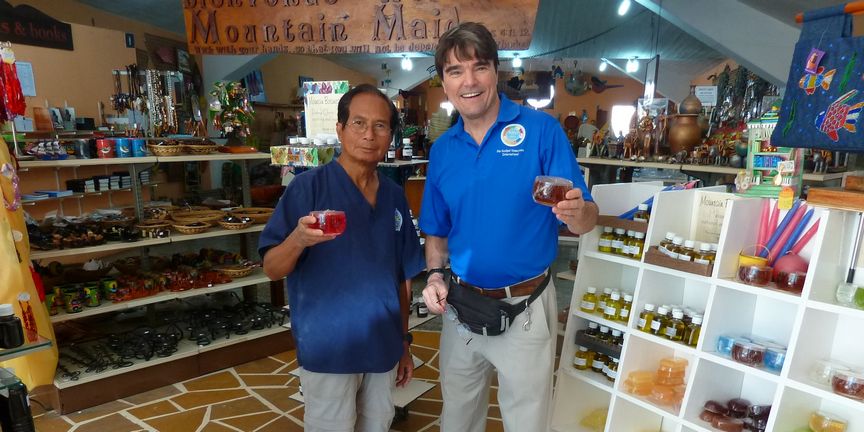 … and an excellent gift shop filled with the works of local artisans. We each bought a gel candle.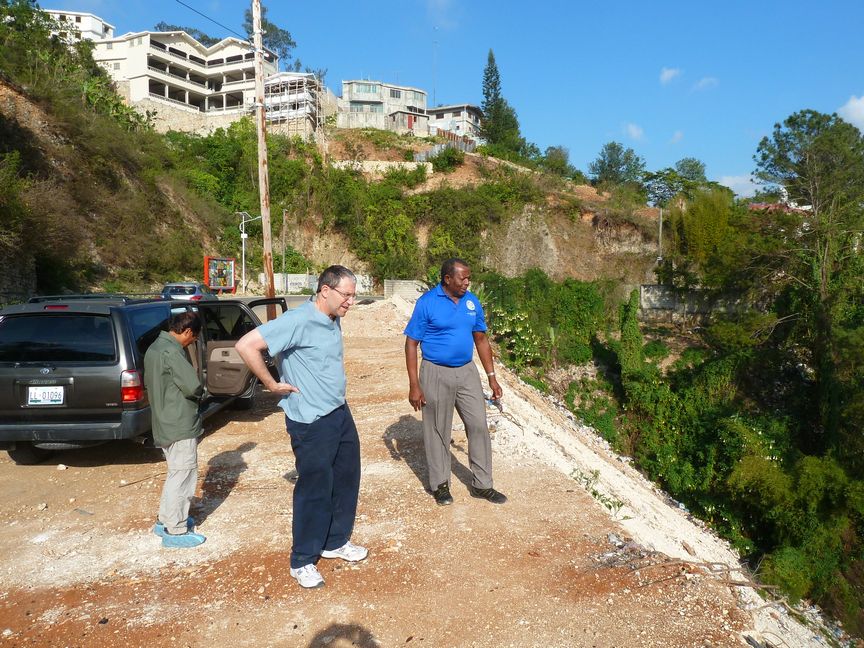 Then we took a ride to Kenskoff, stopping to enjoy views from precipitous cliffs.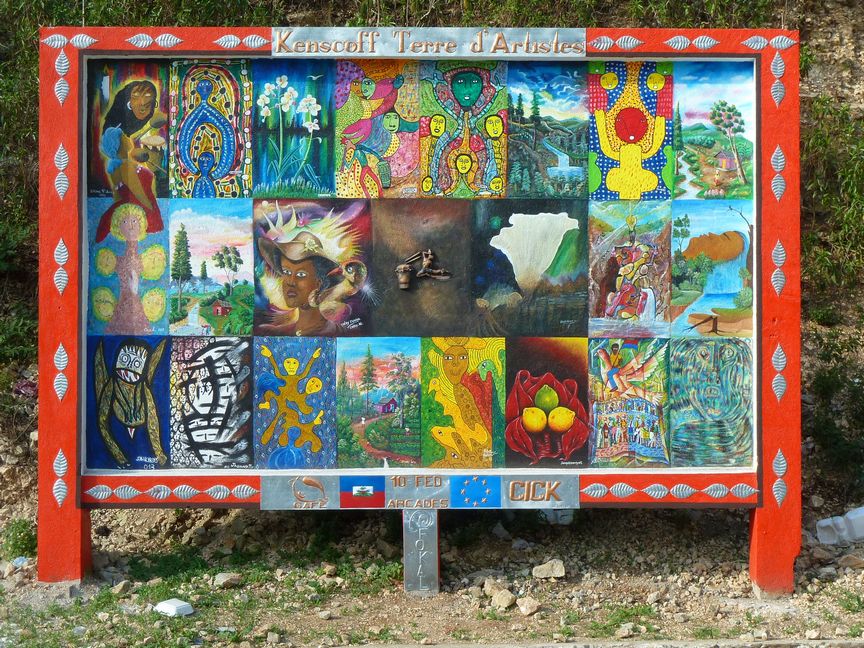 Kenskoff is a haven for artists.
We bought some beautiful metalwork from a local craftsman whose shop was high in the clouds.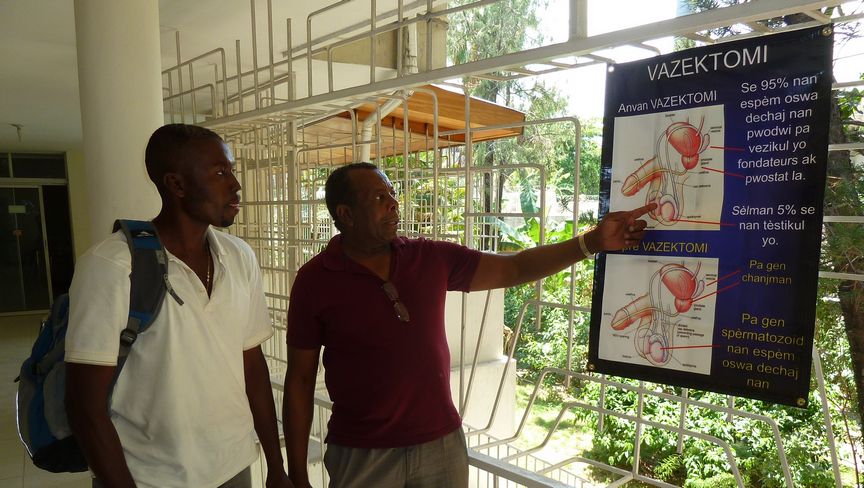 Back at Profamil in Delmas the next day, Pastor Myrtil went back to work educating men about vasectomy, while we performed another series. We then discussed how we might make the next NSVI mission to Delmas even more productive.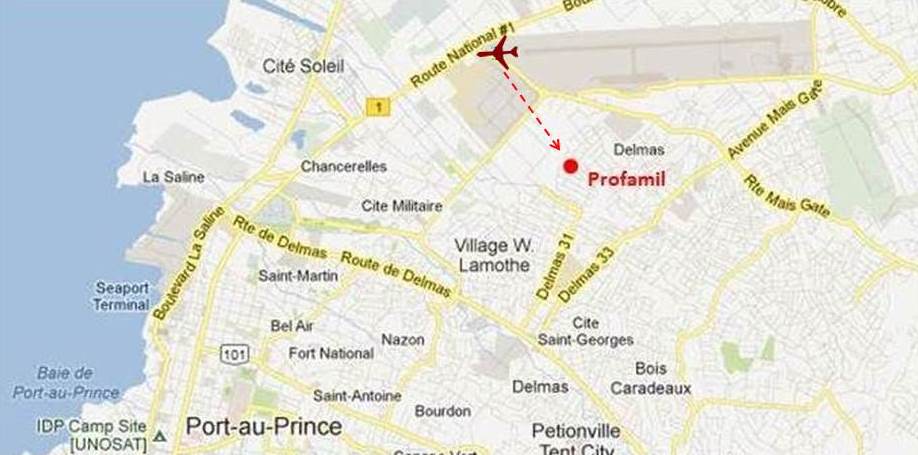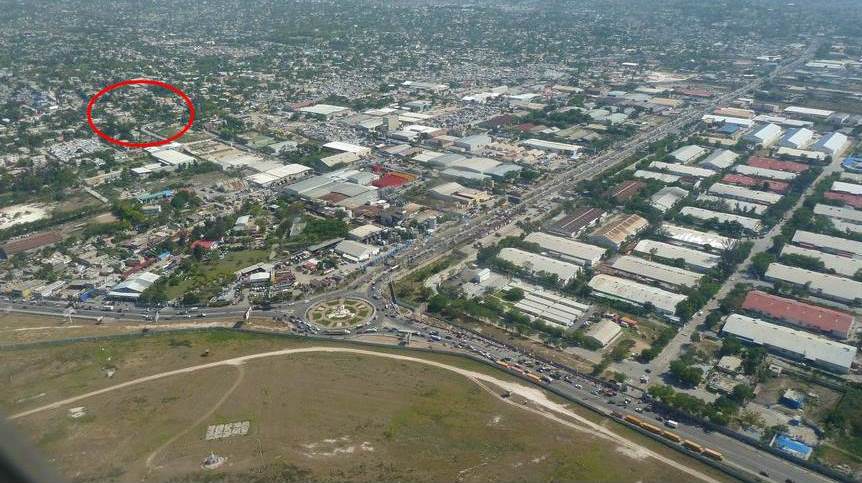 As our plane departed, I could look back toward Delmas (red oval) and confirm my impression that its close proximity to the airport (10 minutes by back roads free of traffic) makes it an ideal location for vasectomy missions staffed by volunteers from overseas. We hope to return very soon.