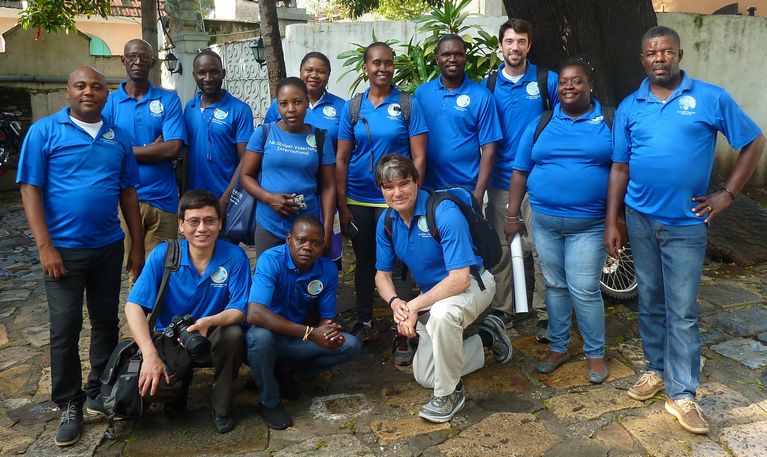 NSVI conducted its 20th mission to Haiti from December 5-8. Torrential nighttime rains left some roads gullied or muddy, and the parking area of one of our main clinics flooded. But we provided vasectomies for 85 men who had had a total of 448 children, an average of 5.3 children per man.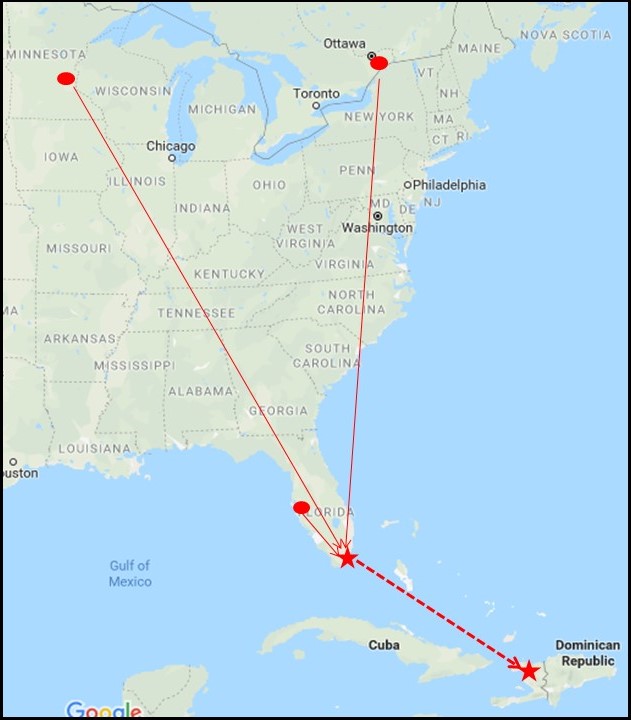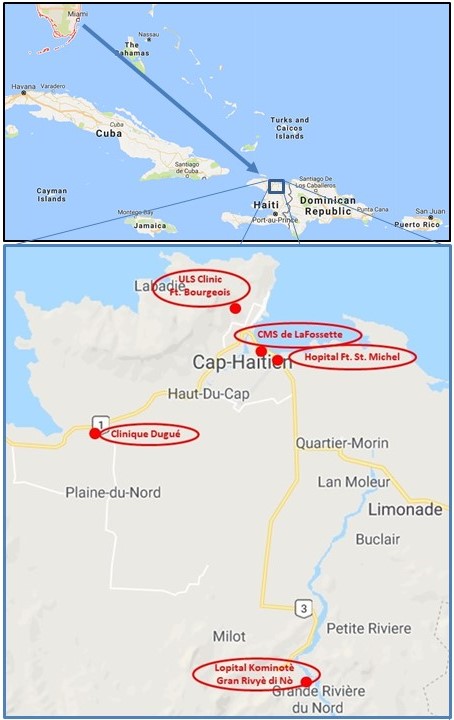 We performed the vasectomies at 5 locations, this being our first trip to Grande Rivière (Gran Rivyè in Haitian Creole). With our Medical Director Maudelin Mesadieu, we continued the training of 3 doctors (Compere, Trevant, and Dugue) with whom we had worked during previous missions, and we completed the training of urologist Dr. Jolius Thelusme (bio HERE), who will now lead a second domestic team, providing vasectomies between NSVI missions.

Once again, none of this would be possible without the support of "the man in charge".

Schedule:
Thursday Dec 5:
Arrived in Cap Haitien on American Airlines #2732 at 4:00 PM. We did not have time to perform vasectomies today, but we stopped at Hopital FSM to hang banners and provide brochures for our return on Dec 7 & 8. Our Haitian staff had picked up our stored supplies (tables, Mayo stands, and some equipment) at the Cap Haitian Health Network (CHHN) office. We brought them to Hotel Roi Christophe, where we organized them to support two teams. We dined with Dr. Jolius Thelusme and began the NSV training process with videos and models.
Friday Dec 6:
Team 1 (Mesadieu, Bercier, and Trevant): 16 Vasectomies at Dr. Mesadieu's ULS Clinic in Ft. Bourgeois.
Team 2 (Stein, Shu, Jolius, and Dugue): 15 Vasectomies at the Dugue Clinic in Plaine-du-Nord.
When finished, Team 2 went to the Complexe Medico-Social de LaFossette to explain vasectomy to the women waiting for their appointments at the prenatal clinic. Unfortunately, we arrived after the clinic was over, but we did meet our host Dr. Constant and made sure the procedure room was ready for the next day.
Saturday Dec 7:
The plan was for both teams to go to CDS/LaFossette in downtown Cap-Haitien, assess the number of patients, and then part of the group go on to Grande Rivière. But the driver of Team 2 bypassed the downtown area, and by the time his passengers (including Dr. Shu of Team 1) were aware, the traffic was too dense to go back. So Dr. Shu got a ride back, while Stein and Bercier went on to Grande Riviere. All of our trainees were with the other driver.
Team 1 (Mesadieu, Shu, and all trainees): 20 Vasectomies at CDS / Complexe Medico-Social de LaFossette.
Team 2 (Stein and Bercier): 22 Vasectomies  in Grande Rivière du Nord.
When finished, both teams went to the Hopital Ft. St. Michel (HFSM) for 5 vasectomies during a big rainstorm. When finished there, we simply locked the door so we could continue on Sunday morning without having to set up again. Dr. Shu went to the airport to return to the States. Due to a schedule change, the American Miami flight was too late for his connection to Minneapolis, and he had to leave a day early for a full office schedule on Monday.
While at CDS, Dr. Mesadieu had learned that a patient whose vasectomy had been performed the day before had developed a scrotal hematoma. So on Saturday evening, we took the patient to Justinien Hospital where Dr. Jolius, Dr. Stein, and Dr. Wisten Accilus (Dr. Jolius's third year urology resident) drained the man's hematoma under spinal anesthesia in the operating room.
Sunday Dec 8:
7 vasectomies at flooded HFSM in Cap-Haitien until 1 PM. While the other doctors worked, I paid the staff, equipped Dr. Jolius with all of the equipment he would need to run a second domestic team, and divided remaining supplies and equipment into (1) those that we donated to resupply Maudelin's domestic team, (2) those that stayed in Cap-Haitien for the next NSVI mission, and (3) those that I brought home to the USA.
Dr. Bercier and I arrived at the airport by 2 PM, well ahead of our 5 PM flight time. But at 2:50, we received a message from American that our flight had been postponed until 10 AM on Monday. The plane's departure from Miami was delayed by mechanical issues, and since the runway in Cap-Haitien has no landing lights, planes cannot land after dark. Covsky brought us back to the hotel, where I called my Monday reversal patient with the news that his procedure would be postponed until Wednesday. Faithfully, Covsky retrieved us in the morning for an 8 AM arrival at the airport.
Now some photos: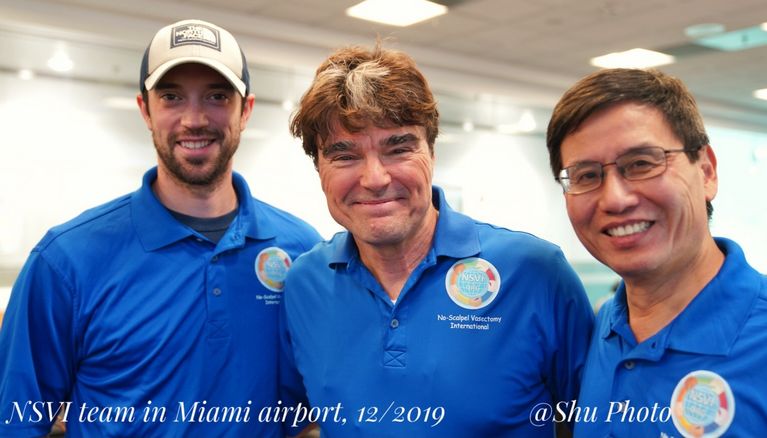 Off to the airport early, but to no avail. Our flight was postponed to the next day – mechanical problems in Miami and an inability of aircraft to land in Cap-Haitien after dark due to the absence of runway lights.
Next mission? March 24-27, 2020.