From March 7 to March 10, NSVI will conduct its 15th vasectomy mission in Haiti.
International guest vasectomists already committed are:

We will meet in MIA for the final flight to Cap Haitien: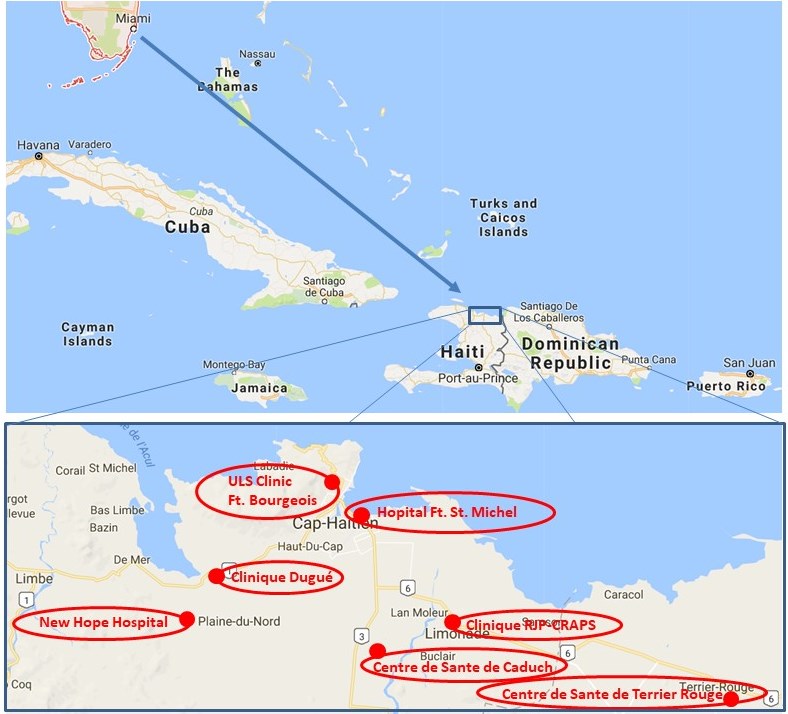 We have managed well with
In Haiti, we will be joined by our trained Haitian vasectomists, Drs. Mesadieu and St. Vil, and we will continue to train Dr. Dugue at the Clinique Dugue, Dr. Brinvert at New Hope Hospital, and any other Haitian doctor with a serious interest.
Once again, we will stay at the Hotel Roi Christophe and perform vasectomies at 6 or 7 locations, splitting up into two teams if necessary based upon patient projections. This schedule will be different from the last because the American Airlines non-stop flight MIA-CAP has moved back from late-day to mid-day. My flights:


Tentative schedule:
Wednesday March 7:
1. Arrive in Cap Haitien on American Airlines #2732 at 2:07 PM. We could try to do a few vasectomies at Hopital Ft. St. Michel, but we need some supplies stored at the Cap Haitien Health Network office, like our procedure tables and Mayo stands. I can bring enough sterile instruments to do 12 cases without re-sterilizing, so we may be able to do it, but by the time we get our luggage and get set up (especially if there is no flight delay), it will be 3:30 PM. So we may just want to (1) do promotional tasks like hang banners around town to maximize our productivity during the later days, (2) exchange money at Hopital Ft.St.Michel (HFSM), (3) pick up stored supplies, procedure tables, and Mayo stands at the Cap Haitian Health Network (CHHN) office, and (4)
spend the evening at Hotel Roi Christophe organizing supplies to equip a second team if patient predictions warrant that.
Thursday Mar 8:
After breakfast at the Hotel Roi Christophe, we will all go to ULS in Ft. Bourgeois to set up Team 1. Then Team 2 will go to Clinique Dugué in Plaine-du-Nord (we continue to train Dr. Dugué) if Madame Dugue decides that Thursday morning is acceptable. (For years she has provided vaccinations on Thursday mornings and prefers that we come on Friday, but on Friday we prefer the locations east and south of Cap Haitien so that we can end the day at Hopital Ft. St. Michel and return on Saturday without having to set up again.) When the teams are finished, they both go to the Clinic of Eugene Maklin (New Hope Hospital) in Plaine-du-Nord and finish the day there.
Friday Mar 9:
Either Centre de Sante de Caduch or Centre de Sante de Terrier Rouge, depending on where Covsky thinks we will have more patients, or perhaps both (two teams). Then we will all go to Clinique RJP-CRAPS in Limonade (Dr. Romel) then to Hopital FSM in Cap Haitien. When finished in HFSM, we simply lock the door so we can continue there on Saturday morning without having to set up again.
Saturday Mar 10:
8:30 – 12:30: Vasectomies at HFSM in Cap Haitien. Divide supplies and equipment into what stays and what returns to the States, pay all personnel, and …
Depart CAP at 2:50 PM on American Airlines #2732.
Some updates are also in the Facebook page for the Cap Haitien Health Network.
Visiting doctors are asked to bring:
1. Headlights and extra batteries. I will have a few extra headlights for our Haitian trainees, but if you have more than one, please bring an extra for a trainee. Having seen many lights brought by guest vasectomists, I thought the best for the money was the LED Lenser H7 for $25 at LEDsupermall or the Coast HL7 for $31 on Amazon. But I recently purchased a 2-pack of Coast FL82 headlamps for only $19.88 at Home Depot.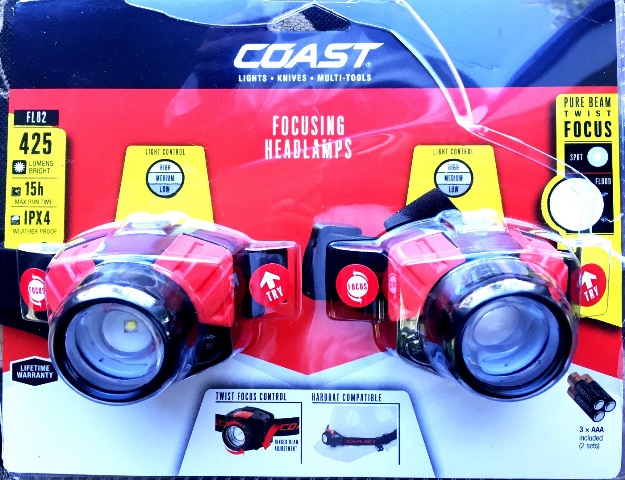 Rechargeable units can be more of a nuisance than just changing batteries periodically. We have had 2 LED Lenser units that would turn off spontaneously after just a few minutes. They go back on with a button press, but then go off again. A real nuisance. Not yet a problem with the Coast HL7s or Coast FL82s.
2. Optical loupes if you are a loupes user. My take on loupes is HERE.
3. Your NSVI shirts from prior missions.
4. 80 pairs of surgeon's gloves in your size. Powdered gloves are easier to don when we have no A/C, but they are now banned in the USA. We work together on so many cases that each vasectomy ends up "consuming" 2 pairs of sterile gloves.
5. 1 box of 100 non-sterile gloves in your size. Better yet, 1 box of 300 nitrile gloves. They pack more tightly than latex gloves, go on almost as easily, and may be cheaper. I find vinyl gloves to be difficult to don.
6. Your re-usable thermal cautery unit handle (and six tips) if you have one.
7. Nuts, soybeans, granola bars, etc. for lunches. We eat big for breakfast and dinner, but scarf lunch while traveling between morning and afternoon sites.
8. Copies of your medical license and specialty certification. I carry mine in my computer case in a plastic sheet protector.
9. It's nice to bring your own MadaJet … (1) I can bring one fewer, which cuts down on my weight, and (2) it's good to practice MadaJet care if you plan to perform vasectomies at more than one site in your geographic region. Pack it sterile in a see-through sterilization pouch without its glass cylinder. Autoclave the glass cylinder in a smaller separate pouch and pack that into a rigid container like a plastic pill bottle so that it doesn't get smashed in transit. Keep the MadaJet brochure with the MadaJet. If you carry it on, put it alone with its brochure in a TSA bin, even if you have TSA PreCheck. TSA will fret over it EVERY TIME, especially if it is "hiding" in your bag. If you leave it in your checked bag, that bag may be delayed at an intervening airport if they run it through another scanner. I check 4-6 MadaJets, but leave them on top of the other supplies in the suitcase with a MadaJet brochure. ON my checked bag and IN my checked bag I affix/insert (in a plastic sheet protector) a page that looks like THIS.