The Manila Philippines Vasectomy Team at Mary Johnston Hospital welcomes you.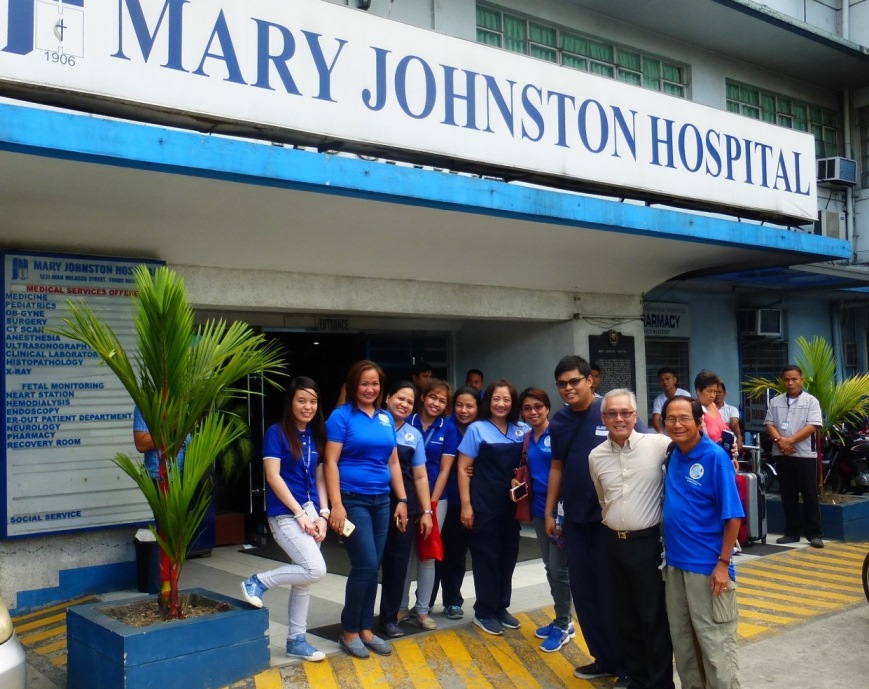 The Team is led by Medical Director and experienced vasectomist Dr. Glenn Paraso.

Support Staff will join our Nurse in the clinic on busy days.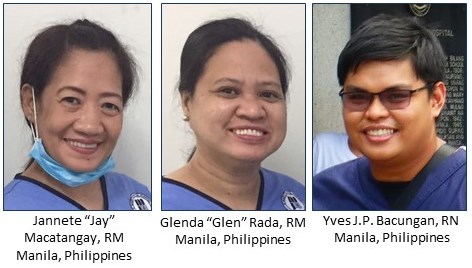 The Program was started during the NSVI Mission of 2017. An extensive search was conducted to find the best location in Manila to set up a second NSVI Domestic Team in the Philippines. We had met Dr. Pariso during our 2016 Mission, and we knew that he would be an outstanding choice to lead the Manila Team. Little did we know at the outset that he had taken a leadership role in one of the best medical facilities in Manila. Mary Johnston has been serving for over 105 years in the Tondo district where the majority of people are poor.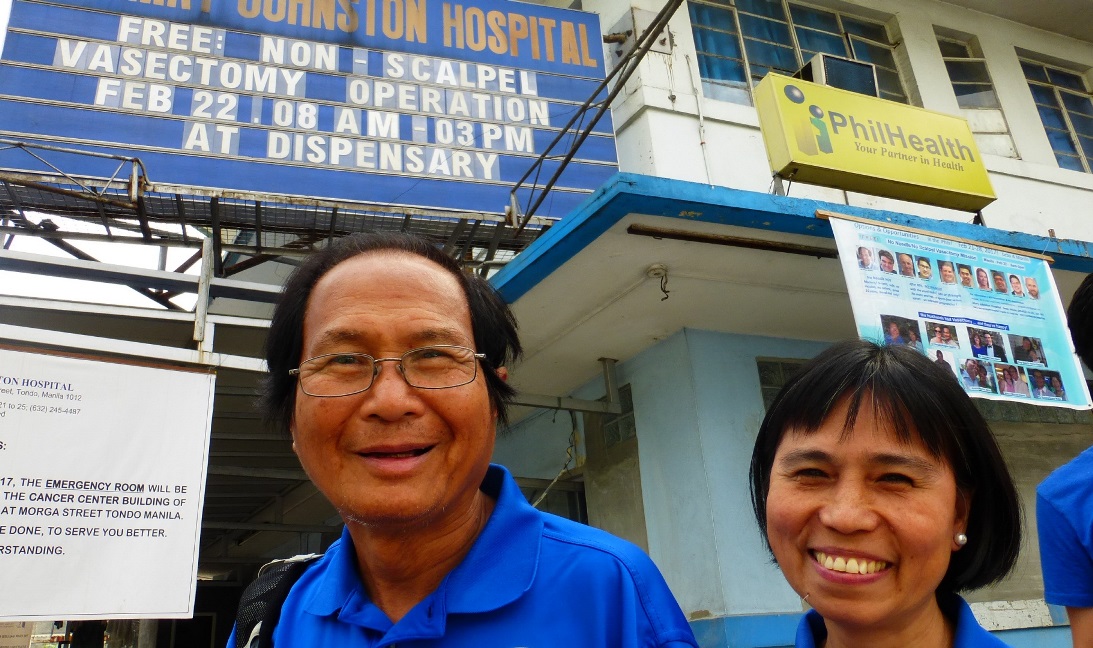 Our one-day excursion to Manila from Cebu during our 2017 Mission was led by NSVI Founder and President Dr. Ramon Suarez and NSVI Cebu Program Coordinator Frohnie Cagalitan, MSW, above. Frohnie had used her expertise with social media marketing to let the world know that we were coming. Our 25 patients were so pleased with their vasectomies that nearly all of them made unsolicited donations to NSVI.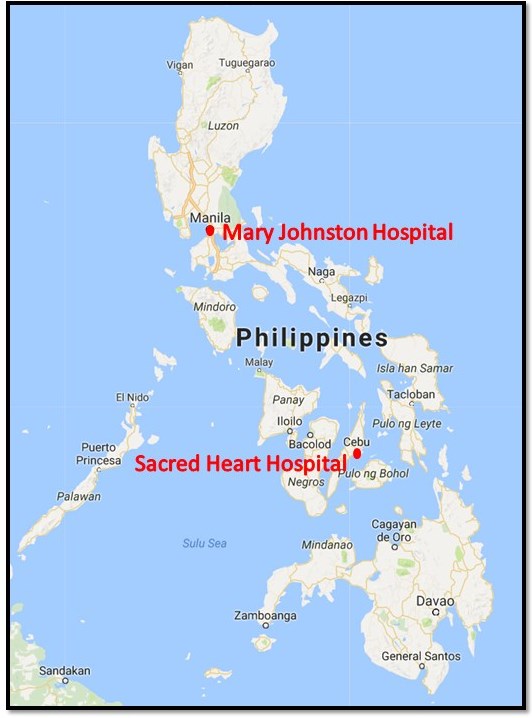 So now the Philippines has Two Domestic Teams providing FREE vasectomy for poor families and for those who have PhilHealth insurance. Mary Johnston Hospital is located near the heart of Manila, a few miles north of the airport.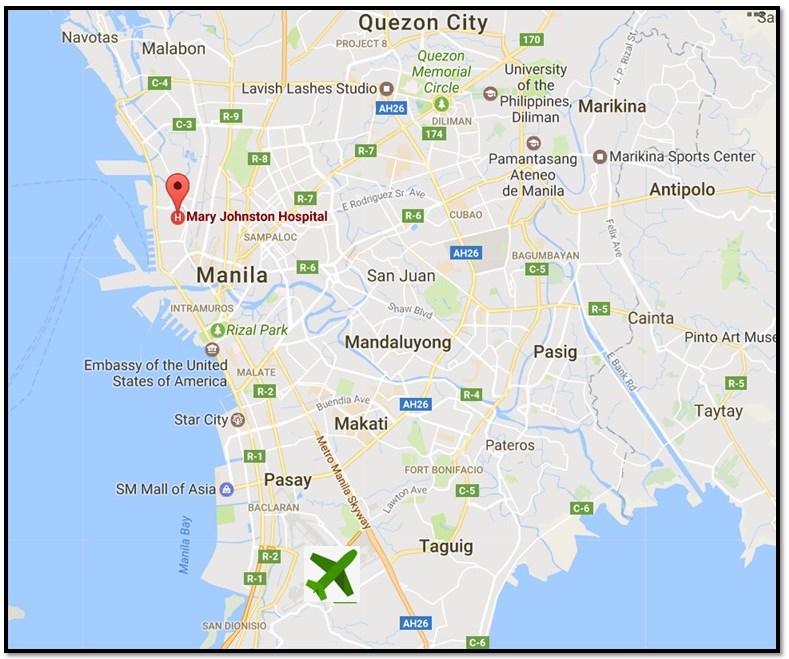 Here is how the Domestic Program works in Manila, Philippines:
1. The Local Team: see photos above.
2. NSV Venue & Regular Schedule:
The local Team holds a Regular Free NSV Clinic 1-2 times per month, depending upon the availability of our surgeon at Mary Johnston Hoepital.
3. Specific Dates:
NOTE: PhilHealth pays for vasectomy!
Any person with PhilHealth Insurance can have his vasectomy performed in private by the NSVI Domestic Team Mary Johnston Hospital by appointment.
For men without PhilHealth Insurance, NSVI pays for vasectomy!
4.  "Livelihood Assistance" Special Project:
This Special Project hits 2 birds with one stone. It addresses at least 2 social problems in the Philippines:  Poverty and Overcrowding due to a high rate of unintended pregnancies.
The  Livelihood  Assistance Project provides extra income for Men who have had a Vasectomy already, and who are willing to promote Vasectomy to fellow fathers, especially the low-income men who desire no additional children.  Those who have had NSV are more credible as educators, because of their experience.
5. At the completion of each vasectomy clinic and submission of a Patient Log and a Payment Log to NSVI via e-mail, the following payments are made to the Program Coordinator for each vasectomy performed. The coordinator then distributes the funds according to the following schedule: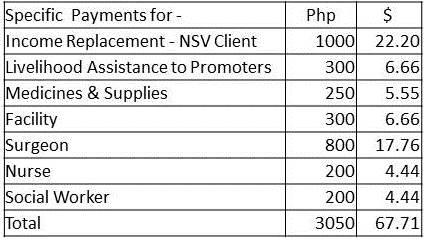 So the total (what NSVI pays to the Domestic Team) for each vasectomy is about $67.71, varying with the exchange rate.
If you would like to DONATE, rest assured that a donation of $677.10 will provide vasectomy services for 10 men. Those men will be able to better provide for the children that they already have, thereby enhancing the quality of life for their families and Philippine society overall. Your donation will greatly help reduce POVERTY and Overpopulation .
To schedule a vasectomy,  please contact Joy Liwanen at 0905-552-0279, or at Mary Johnston Hospital tel # 245-4027 local 247. If you leave a message and do not receive a response within two days, please go to our Contact Us page, indicate your name, your e-mail address, and your desire for a "Vasectomy in Manila". We will find out when you might expect a response.