Feb 18-23. The mission of 2019 will be 3 days shorter than prior Philippines missions. As in 2018, we will be in Manila on Monday and Tuesday and transfer by air to Cebu on Tuesday evening. We will work at a number of locations in and near Cebu Wednesday – Saturday, as we have done in prior years. But rather than have a day of R&R before resuming our work on Monday and Tuesday, we will have our farewell dinner on Saturday evening. Those who want to depart will head to the airport for flights around midnight. Those who want to enjoy the Philippines for a few extra days are free to do so. This shorter schedule will be easier for our Domestic Team.
As can be seen in our Interested Vasectomists page, 6 vasectomists and 1 assistant have committed to this mission with air tickets and deposit donations.They are paying their own airfare, room, and board to volunteer their time and expertise to the people of the Philippines. In addition, they are making added donations to NSVI to cover the costs of performing vasectomies at multiple locations in and near Manila and Cebu.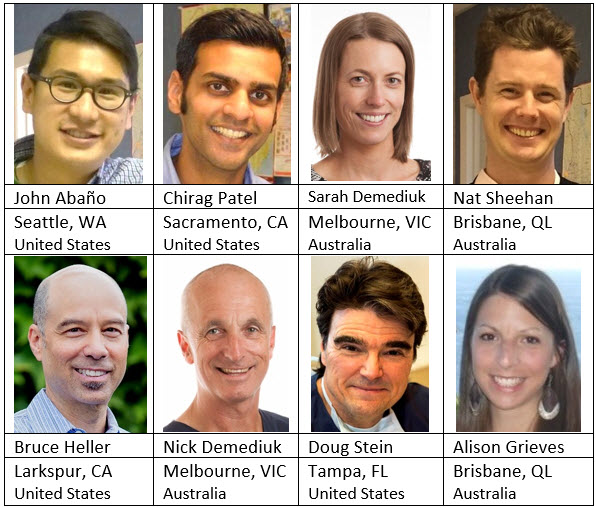 Tentative Schedule:
Sunday Feb 17: Arrival in Manila.
Accommodations near Ospital ng Maymila.
Monday Feb 18:
Team A – Mary Johnston Hospital (Tondo)
Team B – Ospital ng Maynila (Malate)
Accommodations near POPCOM.
Tuesday Feb 19: POPCOM Family Wellness Clinic in Mandaluyong City
Tuesday Evening flight to Cebu.
Our Cebu headquarters is always Sacred Heart Hospital (SHH, affiliated with Southwestern University PHINMA Medical School).
Wednesday Feb 20: Vasectomies at SHH and Cebu City Health Office.
Thursday Feb 21: Vasectomies at SHH.
Friday Feb 22: Vasectomies at SHH and Babag Lying-In Clinic (Lapu-Lapu)
Saturday Feb 23: Seminar for Medical and Nursing Students: "Prevention of Unintended Pregnancies" at SWU-PHINMA Medical School. Vasectomies at SHH. Evening farewell dinner. Travel to airport for late-night departures.
INTERESTED? If you would like to have our Team perform your vasectomy, please fill out and submit the form at https://form.jotform.com/90168059392160.
The NSVI International Team will attend any press conferences arranged by our hosts.
Arrivals and Departures: