After a 1-year hiatus due to COVID-19, four NSVI international doctors from 3 countries will return to Northern Haiti May 6-9 for its 21st mission.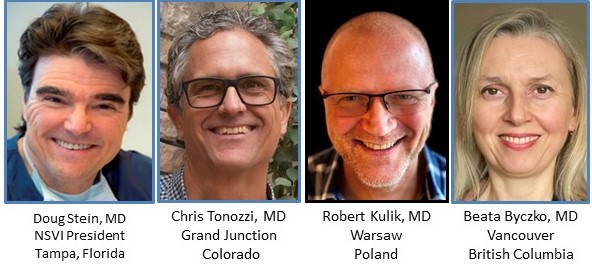 Schedule:
Thursday May 6:
Arrive in Cap Haitien on Spirit Airlines Flight 350 at 12:20 PM. Our Haitian staff will have picked up our stored supplies (tables, Mayo stands, and some equipment) at the Cap Haitian Health Network (CHHN) office and set them up in our procedure room at Hopital Ft. St. Michel. We will endeavor to complete as many cases as time allows before dark, then bring all supplies to Hotel Roi Christophe, where we will organize them to support two teams. We will dine with Dr. Jolius Thelusme.
Friday May 7:
Team 1 (Mesadieu and 1-2 doctors): Vasectomies at Dr. Mesadieu's ULS Clinic in Ft. Bourgeois.
Team 2 (Stein, Jolius and 1-2 doctors): Vasectomies at the Dugue Clinic in Plaine-du-Nord OR the clinic of Dr. Enioth Bright in Limonade.
The first team finished will go to the Complexe Medico-Social de LaFossette (CDS) to explain vasectomy to the women waiting for their appointments at the prenatal clinic.
Saturday May 8:
Team 1: Vasectomies at CDS / Complexe Medico-Social de LaFossette.
Team 2: Vasectomies in Grande Rivière du Nord.
When finished, both teams go to the Hopital Ft. St. Michel (HFSM). When finished there, we simply lock the door so we can continue on Sunday morning without having to set up again.
Sunday May 9:
Vasectomies at HFSM in Cap-Haitien until 11:00 AM. While the other doctors work, I pay the staff, and divide remaining supplies and equipment into (1) those that we donate to resupply Maudelin's domestic team, (2) those that stay in Cap-Haitien for the next NSVI mission, and (3) those that return home to the USA on Spirit Flight 351 at 1:20 PM.