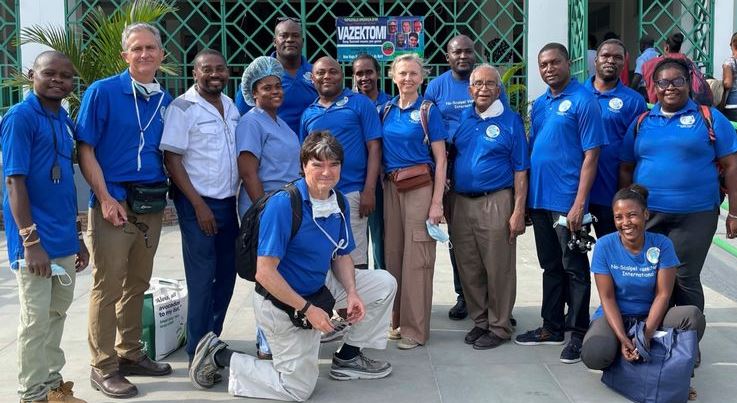 After a 1-year hiatus due to COVID-19, four NSVI international doctors from 3 countries made plans to return to Northern Haiti May 6-9 for its 21st mission.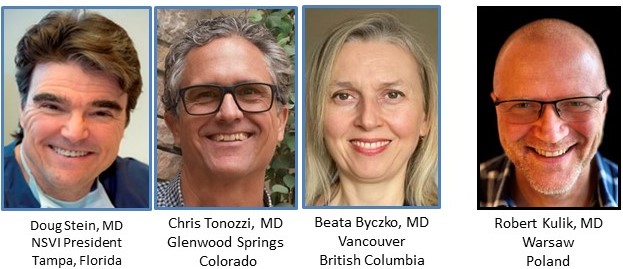 After contributing generously to NSVI and even making travel arrangements, Robert Kulik could not make it. US authorities were still not allowing Europeans to travel via the USA to the Caribbean, and travel via the Dominican Republic was logistically challenging and risky for a lone traveler. So the "International Team" was the remaining three of us. Chris and Beata were not coming from Europe, but still impressive distances to donate their time and expertise.

We performed the vasectomies at 5 locations for 42 men who had had a total of 233 children (average 6 per man). With our Medical Director Maudelin Mesadieu, we continued the training of 3 doctors (Bright, Trevant, and Dely) …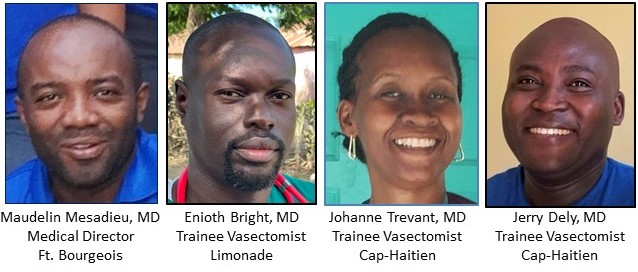 … and urologist Dr. Jolius Thelusme (bio HERE) took the opportunity to train his 4 urology residents.

NSVI gratefully acknowledges the hosts at our service sites …

… and of course our hard-working team: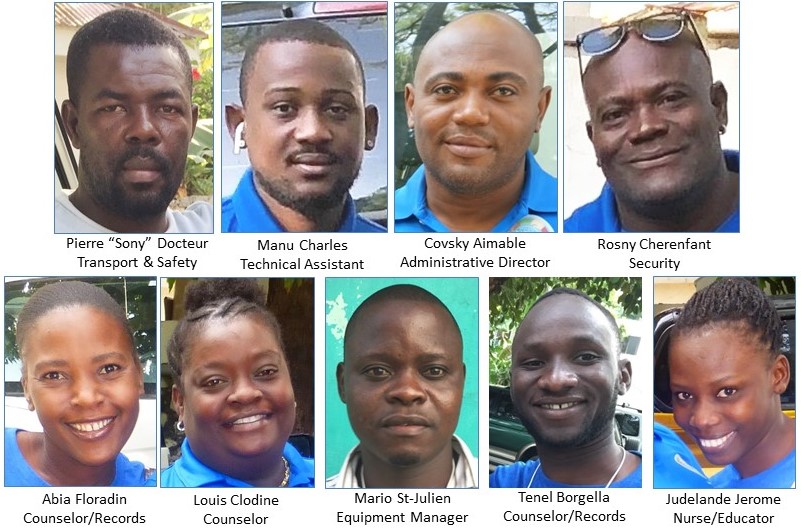 Once again, none of this would be possible without the support of "the man in charge".

Plans had been made to visit 5 locations, and our Domestic Team had hung banners and distributed brochures to notify the communities.
LOCATIONS: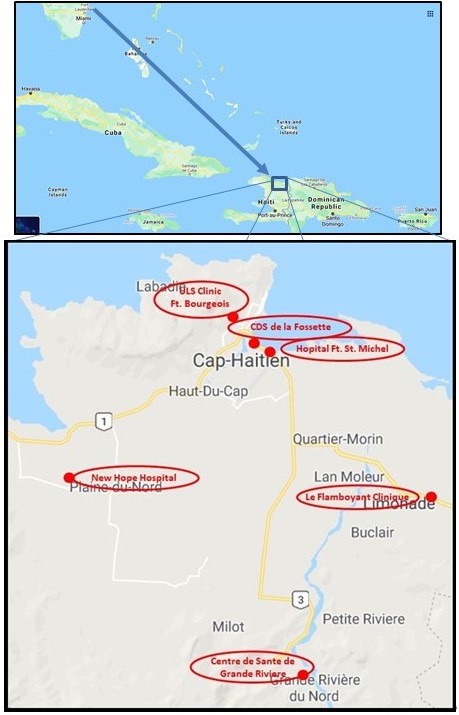 SCHEDULE:
Thursday May 6:
We arrived in Cap Haitien on Spirit Airlines Flight 350 at 12:20 PM. Our Haitian staff had picked up our stored supplies (tables, Mayo stands, and some equipment) at the Cap Haitian Health Network (CHHN) office and set them up in our procedure room at Hopital Ft. St. Michel.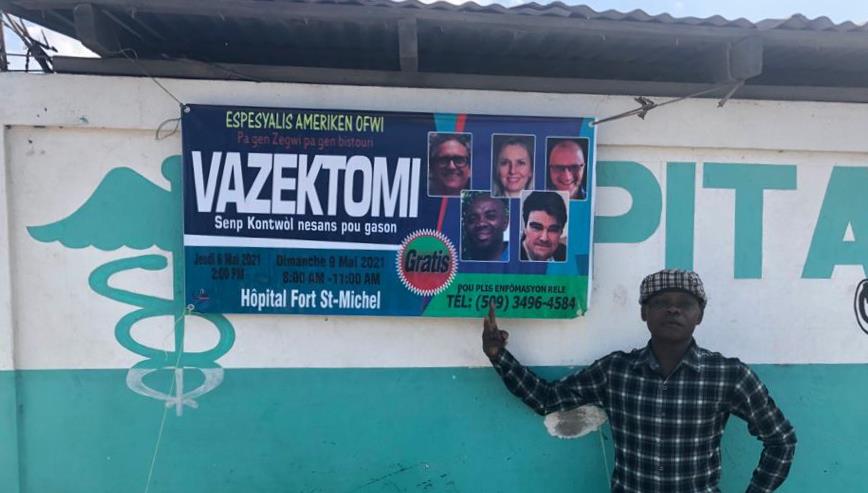 We completed 4 vasectomies, then brought all supplies to Hotel Roi Christophe, where we organized them to support two teams. We dined with a large group of Haitian doctors (see Photos below).
Friday May 7:
Eleven vasectomies at Dr. Mesadieu's ULS Clinic in Ft. Bourgeois followed by …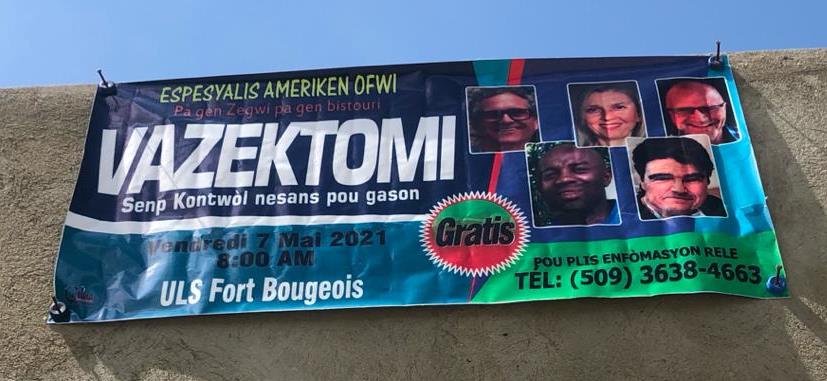 … 5 vasectomies at New Hope Hospital in Plaine-du-Nord.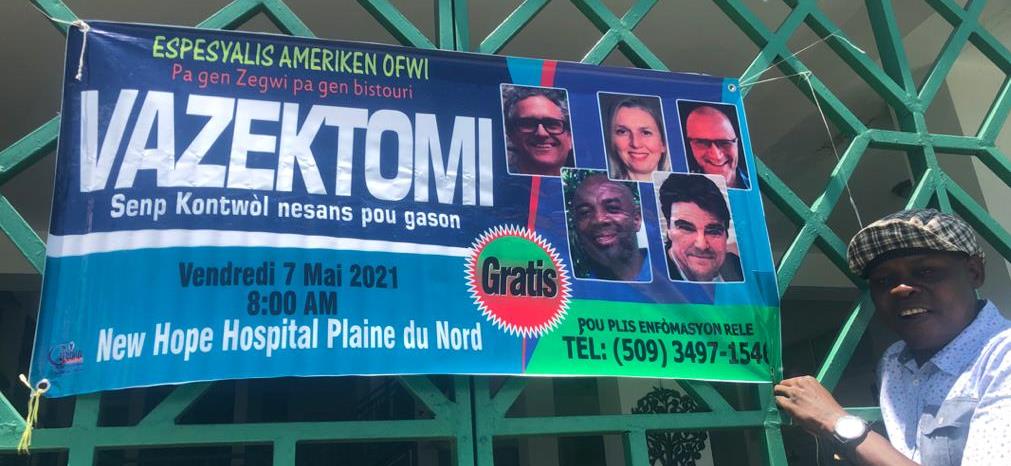 Saturday May 8:
Team 1: Four vasectomies at CDS / Complexe Medico-Social de LaFossette.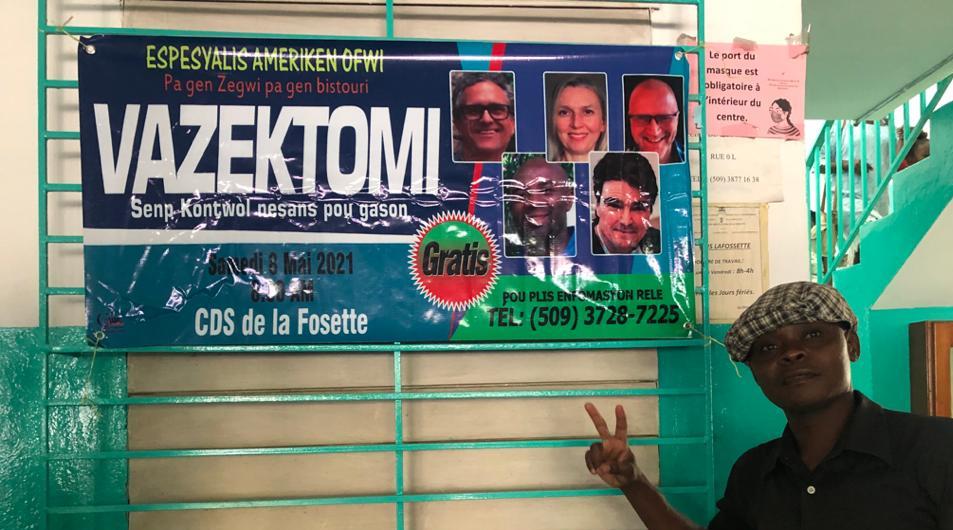 Team 2: Nine vasectomies in Grande Rivière du Nord,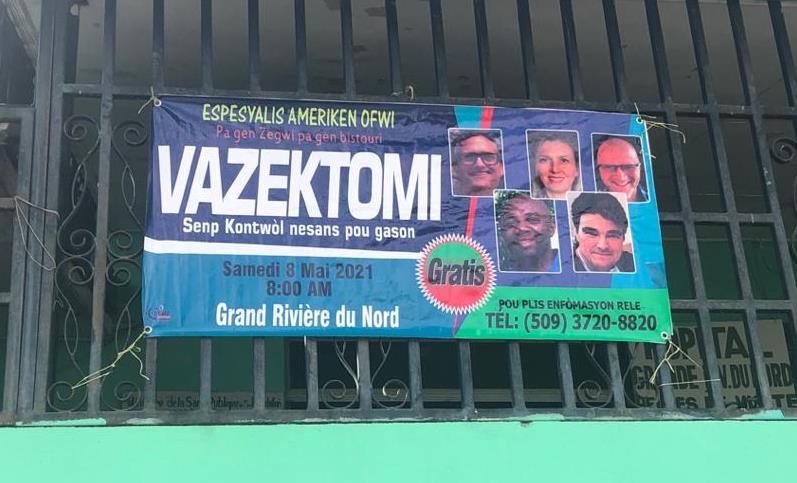 Then the whole group came together again for 5 vasectomies at Le Flamboyant Clinique Communautaire (Dr. Bright's clinic) in Limonade.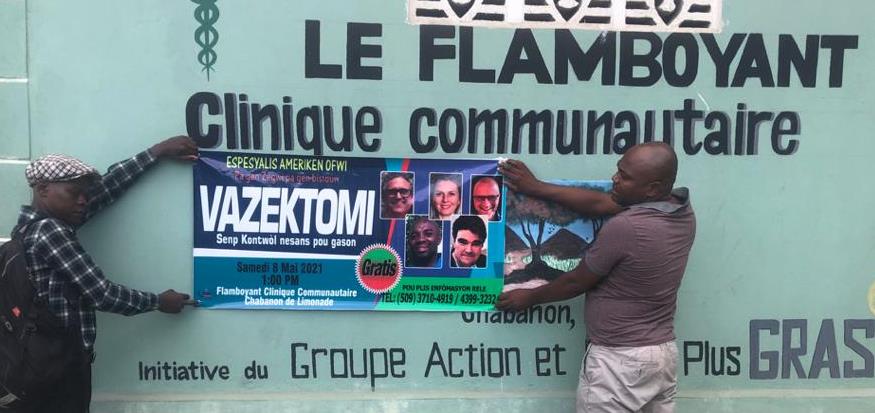 Sunday May 9:
Four vasectomies at HFSM in Cap-Haitien until 11:00 AM. While the other doctors worked, I paid the staff, and divided remaining supplies and equipment into (1) those that we donated to resupply Maudelin's domestic team, (2) those that stayed in Cap-Haitien for the next NSVI mission, and (3) those that returned home to the USA on Spirit Flight 351 at 1:20 PM.
And now some photos:
Thursday May 6: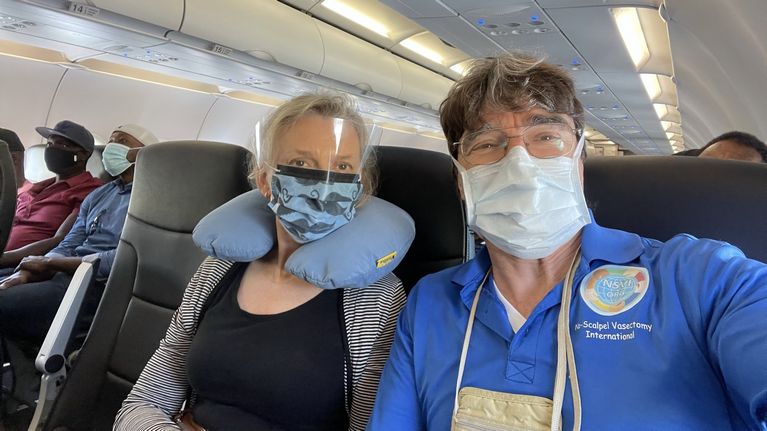 Friday May 7: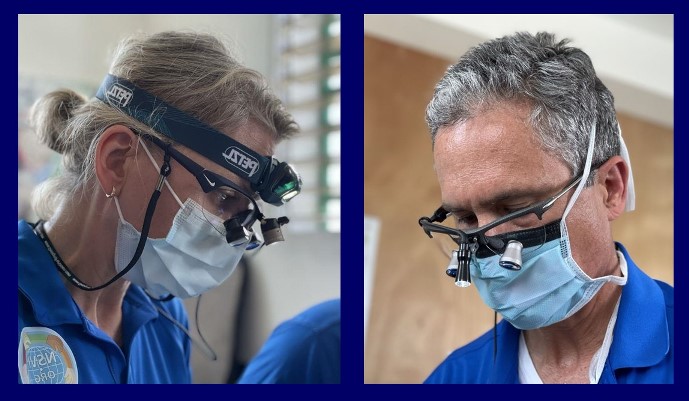 Saturday May 8: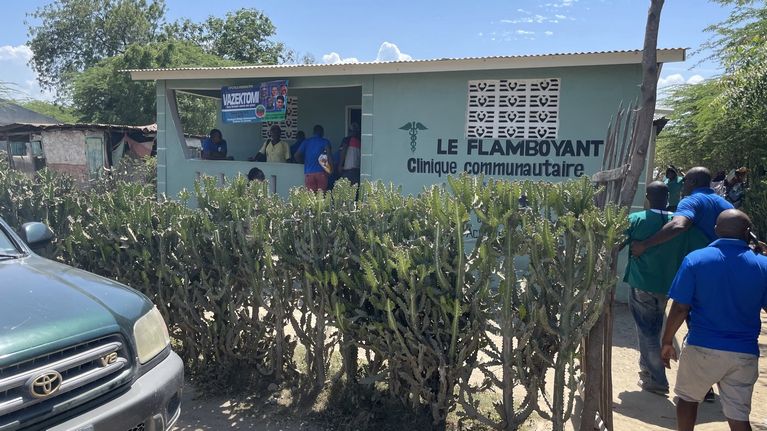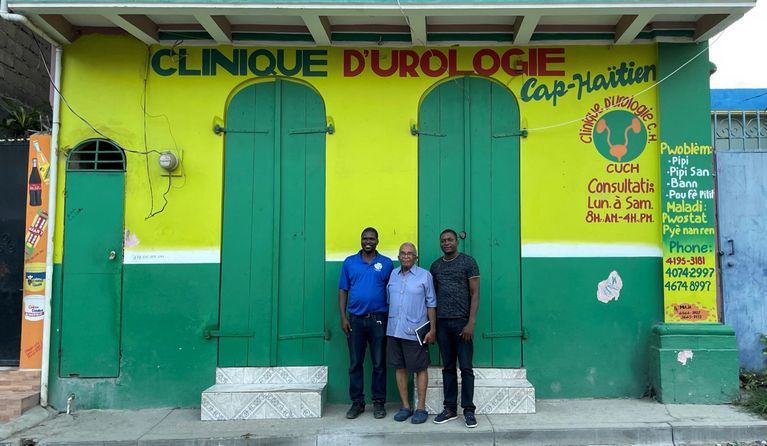 Sunday May 9:
THREE FEATURES of this mission made it quite different from prior missions:
The large air-conditioned room at Hopital Ft. St. Michel (FSM), our location very near the airport, was not available to us. We start and end each mission at FSM because it is so close to the airport. We had to settle for an alternate room which was large enough for only 2 procedure tables crammed closely together. This was not a HUGE issue because we has so few patients, but we need to negotiate better with FSM to get our favored room next time.
We had far fewer patients than we normally have. This could have been due to the pandemic, but most of our patients are educated by a group of community facilitators who also recruit patients for between-mission clinics at Dr. Mesadieu's facility in Ft. Bourgeois. Dr. Mesadieu pays the facilitators 1000 gourdes for each patient who accepts vasectomy, whereas NSVI has traditionally paid only 800 gourdes per patient. So they admittedly were less inspired to recruit patients for the NSVI mission and decided to just direct their efforts toward getting men for Dr. Mesadieu's clinics. For our next mission Sep 1-4, we will pay 1000 gourdes per patient, and we will ask our Haitian doctors to "bring their own patients" by providing community seminars to distribute brochures and educate men about vasectomy.
Far more Haitian doctors arrived for vasectomy training than at any prior mission. It was great to see such a high level of interest, and the more relaxed pace of fewer patients provided more time for training. There were two down sides to this: (a) our international doctors, whose donations to NSVI cover our expenses, did not get quite the number of cases that they were hoping for to gain experience, and (b) when vasectomy is described to prospective patients as a quick procedure, they can feel like they have been misled after they have been laying on a procedure table for 45 minutes, thus tarnishing the reputation of vasectomy and the credibility of our community facilitators.
Despite these issues, the rewards of seeing so much enthusiasm to learn vasectomy, the cultural immersion for guest vasectomists who had never visited Haiti, and the camaraderie of like-minded travelers made the experience very fulfilling. I am already looking forward to our next mission Sep 1-4.