In June, NSVI guest vasectomists are all Americans, representing the East Tennessee mountains, the Carolina Piedmont, the Indiana flat lands, and the specialties of urology, OB/GYN, and family medicine, respectively.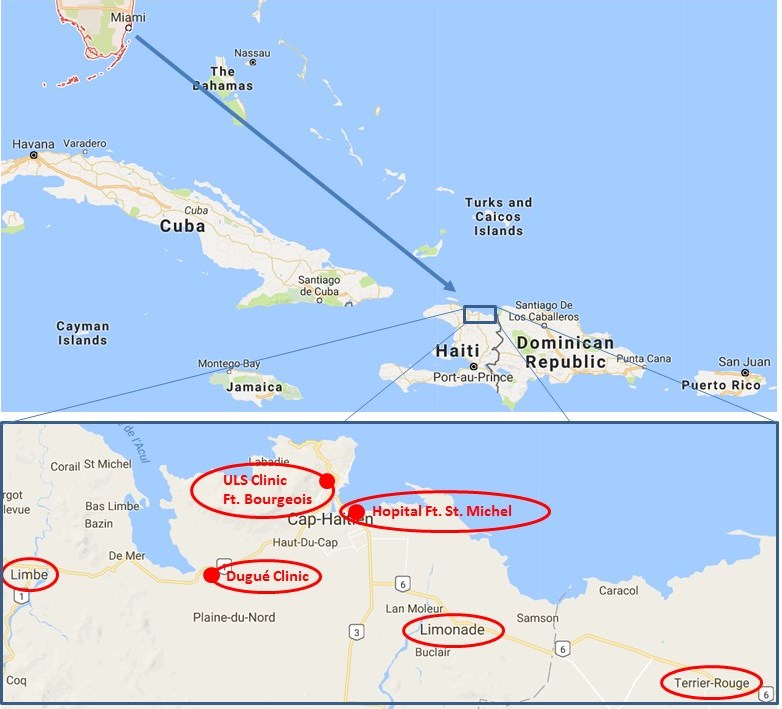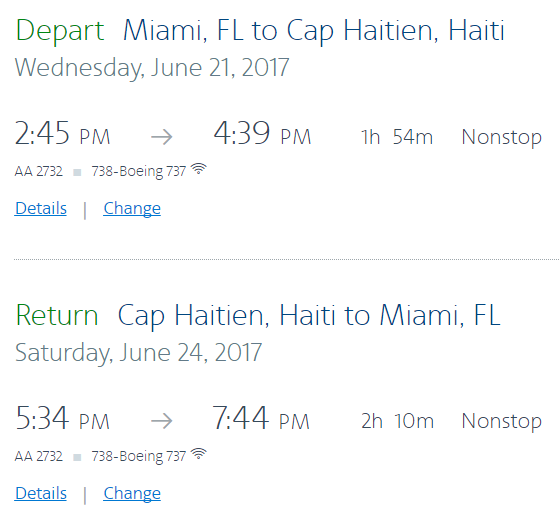 Tentative schedule:
Wednesday June 21:
1. Arrive in Cap Haitien on American Airlines #2732 at 4:39 PM.
2. 5:15 PM: Exchange money at Hopital Ft.St.Michel (HFSM). Pick up stored supplies, procedure tables, and Mayo stands at the Cap Haitian Health Network (CHHN) office.
When finished: Hang banners at HFSM and at the CHHN office if Maudelin and Covsky have not already done so. Spend the evening at Hotel Roi Christophe organizing supplies to equip a second team if patient predictions warrant that.
Thursday June 22:
Morning: Clinique Dugué in Plaine-du-Nord (we continue to train Dr. Dugué).
Afternoon: Team 1: Centre de Sante 2000 in Limbe (we continue to train Dr. Manno) Team 2: ULS in Ft. Bourgeois.
Friday June 23:
Morning: Clinique Esperance et Vie in Terrier Rouge (we work with Dr. St.Vil)
Afternoon: Team 1: Clinique RJP-CRAPS in Limonade (we work with Dr. Romel); Team 2: Hopital FSM in Cap Haitien.  Team 1 joins Team 2 if they finish early.
Saturday June 24:
8:30 – 3:30: Vasectomies at HFSM in Cap Haitien
Depart CAP at 5:34 PM on American Airlines #2732.
Visiting doctors are asked to bring:
1. Headlights and extra batteries I will have a few extra headlights for our Haitian trainees, but if you have more than one, please bring an extra for a trainee.
2. Optical loupes if you are a loupes user.
3. Your NSVI shirts from prior missions.
4. 80 pairs of surgeon's gloves in your size. Powdered gloves are easier to don when we have no A/C, but they are now banned in the USA.
5. 1 box of 100 nonsterile gloves in your size. Better yet, 1 box of 300 nitrile gloves. They pack more tightly than latex gloves, go on almost as easily, and may be cheaper. I find vinyl gloves to be difficult to don.
6. Nuts, soybeans, granola bars, etc. for lunches. We eat big for breakfast and dinner, but scarf lunch while traveling between morning and afternoon sites.
7. Copies of your medical license and specialty certification. I carry mine in my computer case in a plastic sheet protector.