NSVI will return to Haiti for our 17th mission September 19-22. As of July 30, there are still openings for 2 more guest vasectomists.
Doug's flights from Tampa to Cap-Haitien and return.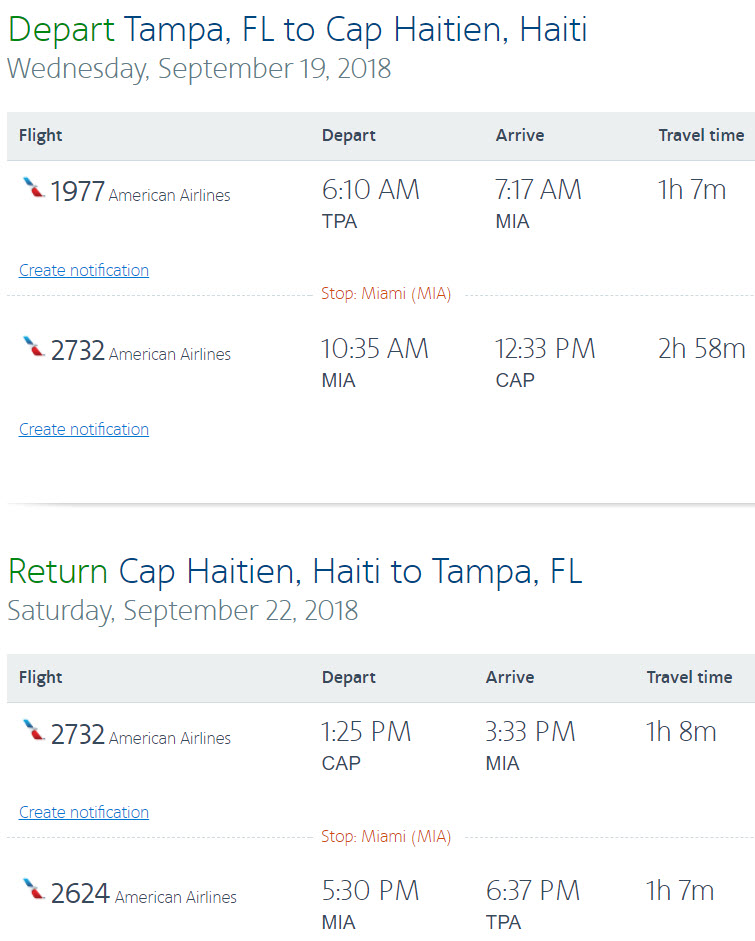 So far, 2 Guest Vasectomists have missed their flights to Cap-Haitien. One cancelled altogether and the other came a day late. DON'T TAKE CHANCES. I strongly advise you to arrive in MIA on Sep 18 and spend the night in an airport hotel. I could take a later flight to MIA and arrive at 9:15 AM, but if that flight is delayed, all of our equipment might not make it onto the MIA-CAP flight and the whole mission would be spoiled. So I plan a layover in MIA of at least 3 hours.
Keep in mind that September is hurricane season and Caribbean islands are often targets. But hurricanes form slowly, paths are somewhat predictable, and we often get plenty of warning. If a hurricane threatens Haiti, we will cancel the mission 5-7 days in advance. Airlines are usually pretty good about refunds for bad weather.
Guest Vasectomists should bring the items listed halfway down the page HERE.