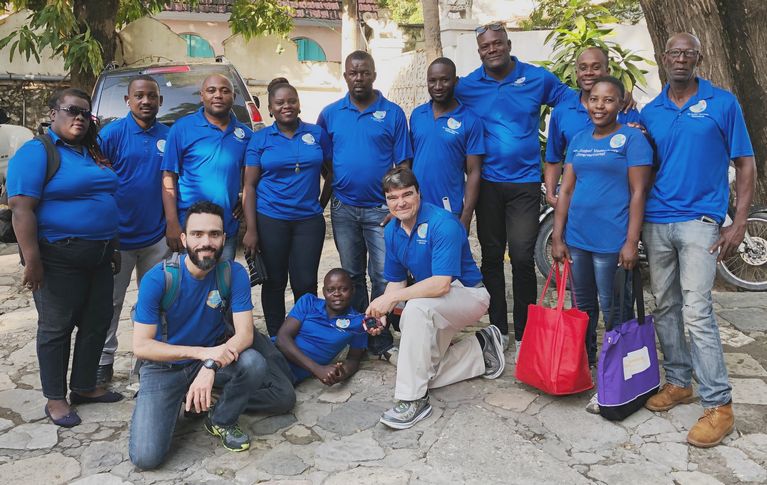 June 27-30: NSVI conducted its 19th mission in Haiti. In 3 days and at 5 locations, we performed vasectomies on 147 men who had had 757 children, an average of 5.1 children per man.
Because of recent civil unrest in Haiti, there was some concern about security, so planned participants Dr. Briana Oster and Greg McDonald from Denver postponed until September. But they had already provided contributions and were gracious enough to let NSVI use their donations toward this mission, without which we would not have had enough funds to cover mission expenses. So NSVI is very grateful to them for making this mission possible.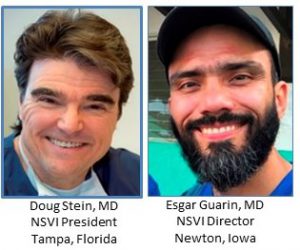 As a result, Doug Stein and Esgar Guarin were the sole international participants, but our Haitian Drs. St-Vil and Mesadieu are so efficient that we were able to accomplish 147 procedures (at least 8 of which required hydrocele drainage), begin the training of Dr. Compere, and continue the training of Drs. Trevant and Dugue.


Over the past few years, NSVI missions to Haiti have nearly all been Wednesday to Saturday. But American Airlines has tapered flights from Miami to Cap-Haitien to 4 flights per week: Sun-Tue-Thu-Sat. So we decided to try Thursday to Sunday, unsure whether men would be receptive to getting vasectomies on Sunday morning before our return flight left at 2:11 PM, or whether our Haitian staff would want to work on Sunday. But it worked out fine: our Team was eager to work on Sunday and plenty of men came for their procedures.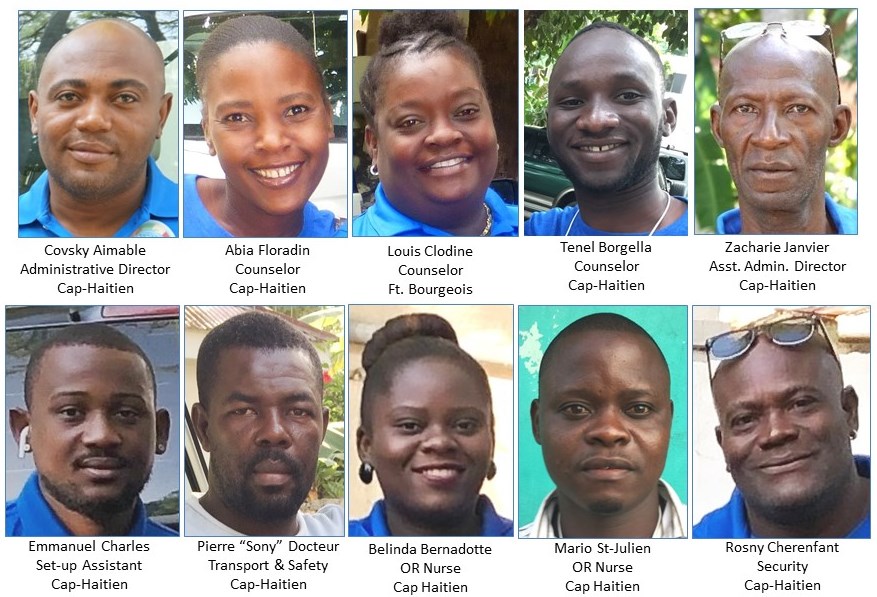 Our schedule:
Thursday June 27:
Arrived in Cap Haitien on American Airlines #2732 around 2 PM. Before we arrived, our Haitian Team brought our stored supplies (tables, Mayo stands, and some equipment) from the Cap Haitian Health Network (CHHN) office to Hopital Ft. St. Michel. We performed 16 vasectomies, continued to train Dr. Trevant, and began to train Dr. Compere. We spent the evening at Hotel Roi Christophe, where we organized supplies.
Friday June 28:
Drs. Guarin and Mesadieu performed 23 vasectomies at Dr. Mesadieu's ULS Clinic in Ft. Bourgeois , while Drs. Stein, St-Vil and Trevant went to the Dugue Clinic in Plaine-du-Nord. Because of a communications mix-up related to the postponement of this mission from the first week in June, only 2 vasectomies were performed at the Dugue Clinic. So the team went to the Complexe Medico-Social de LaFossette (CMS LaFossette) to evaluate the site in preparation for June 29. Director Dr. Antoni Constant gave us a warm welcome and the procedure room was terrific. There were at least 100 women waiting for their prenatal visits, so we provided a presentation about vasectomy and distributed brochures for them to take home to their partners.
Saturday June 29:
Drs. Guarin, St-Vil and Trevant performed 20 vasectomies at Dr. Saint-Vil's Clinique Metropolitaine in Limonade, while Drs. Stein, Mesadieu, and Compere performed 36 vasectomies at the Complexe Medico-Social de LaFossette in Cap-Haitien. Then we met at the Hopital Ft. St. Michel (HFSM) and completed another 22 vasectomies. When finished there, we simply locked the door so we could continue on Sunday morning without having to set up again. We paid all staff for the cases performed so far.
Sunday June 30:
28 vasectomies at HFSM in Cap-Haitien until 12:00, at which time we departed to get the 2:11 PM flight back to Miami. As the other doctors worked, I paid the staff for Sunday and divided supplies and equipment into (1) those that we donated to our domestic teams, (2) those that stayed in Cap-Haitien for the next NSVI mission, and (3) those that I brought home to the USA.
Now some photos: