After an absence of three years, NSVI returned to Kenya for a 5-day mission spanning November 15-19, 2016. The mission was centered around World Vasectomy Day (Nov 18 in Nairobi) both chronologically and geographically. While WVD encouraged men to take some responsibility for family planning, inspired doctors to learn to provide vasectomy, and engaged governments to strengthen male-oriented contraception programs, NSVI provided the vasectomy services and training that helped catalyze vasectomy acceptance in Kenya.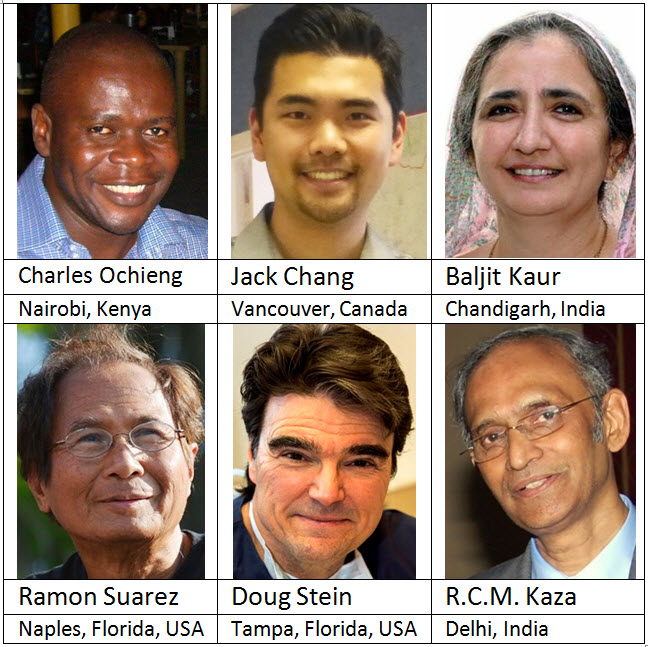 NSVI, WVD, and Kenya were honored by the participation of two of the world's top trainers, Drs. Kaza and Kaur, the developers of (1) India's sophisticated countrywide NSV training system and (2) the standards of excellence for vasectomy provision in India.
During our 5-day mission, vasectomies were provided for 73 men, 53 of whom had their vasectomies on World Vasectomy Day.
The primary venue for most days of the NSVI mission was the clinic of FHOK (Family Health Options Kenya) near a major mall: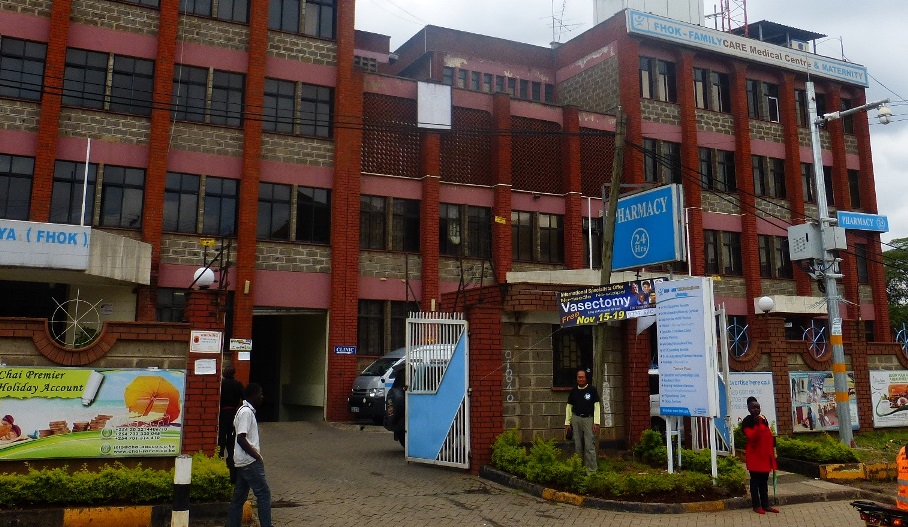 North Americans Ramon, Doug, and Jack approached Nairobi via Paris while Indian colleague Drs. Kaza and Kaur came from Delhi via Mumbai.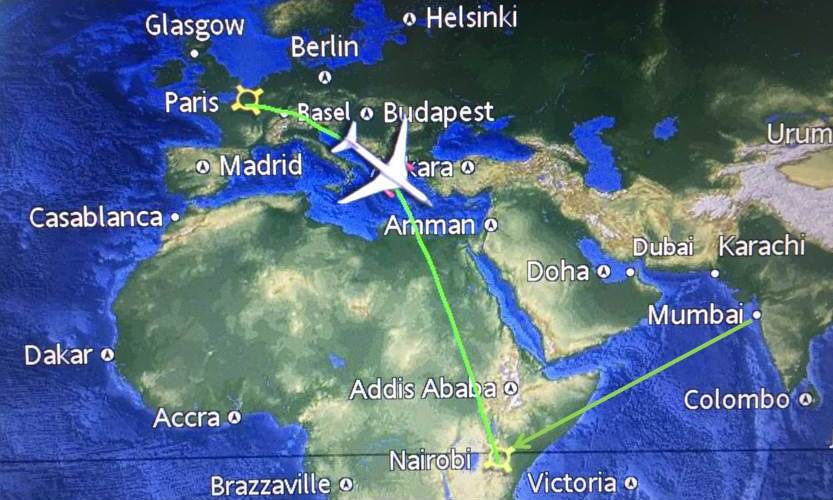 Up on arrival in the Nairobi, no time was wasted promoting vasectomy. We even presented the airport staff with the "good news" about vasectomy.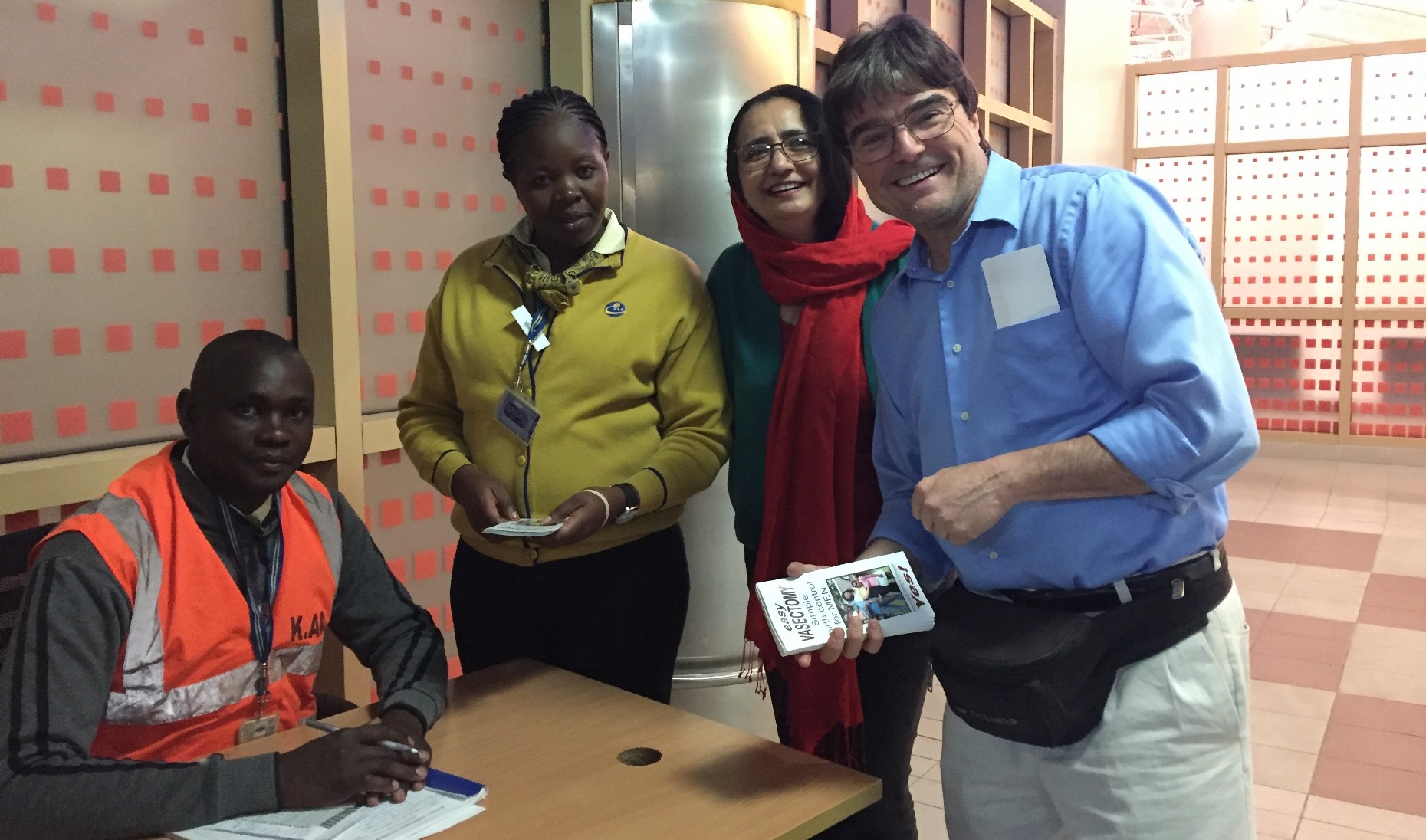 On our first day, Dr. Kaur, as a guest speaker at a congregation of Sikh worshipers, explained the objectives of the NSVI Mission and WVD.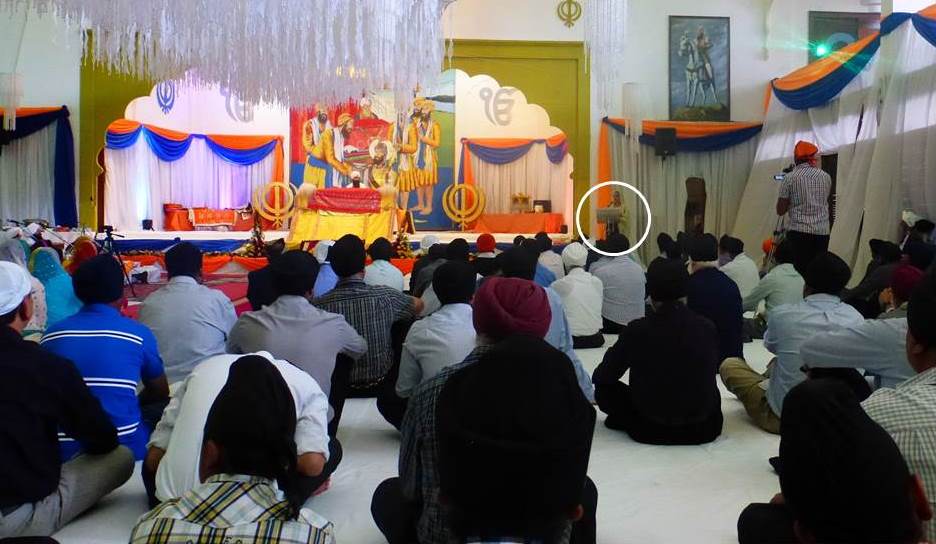 She was then thrilled with the huge WVD billboard: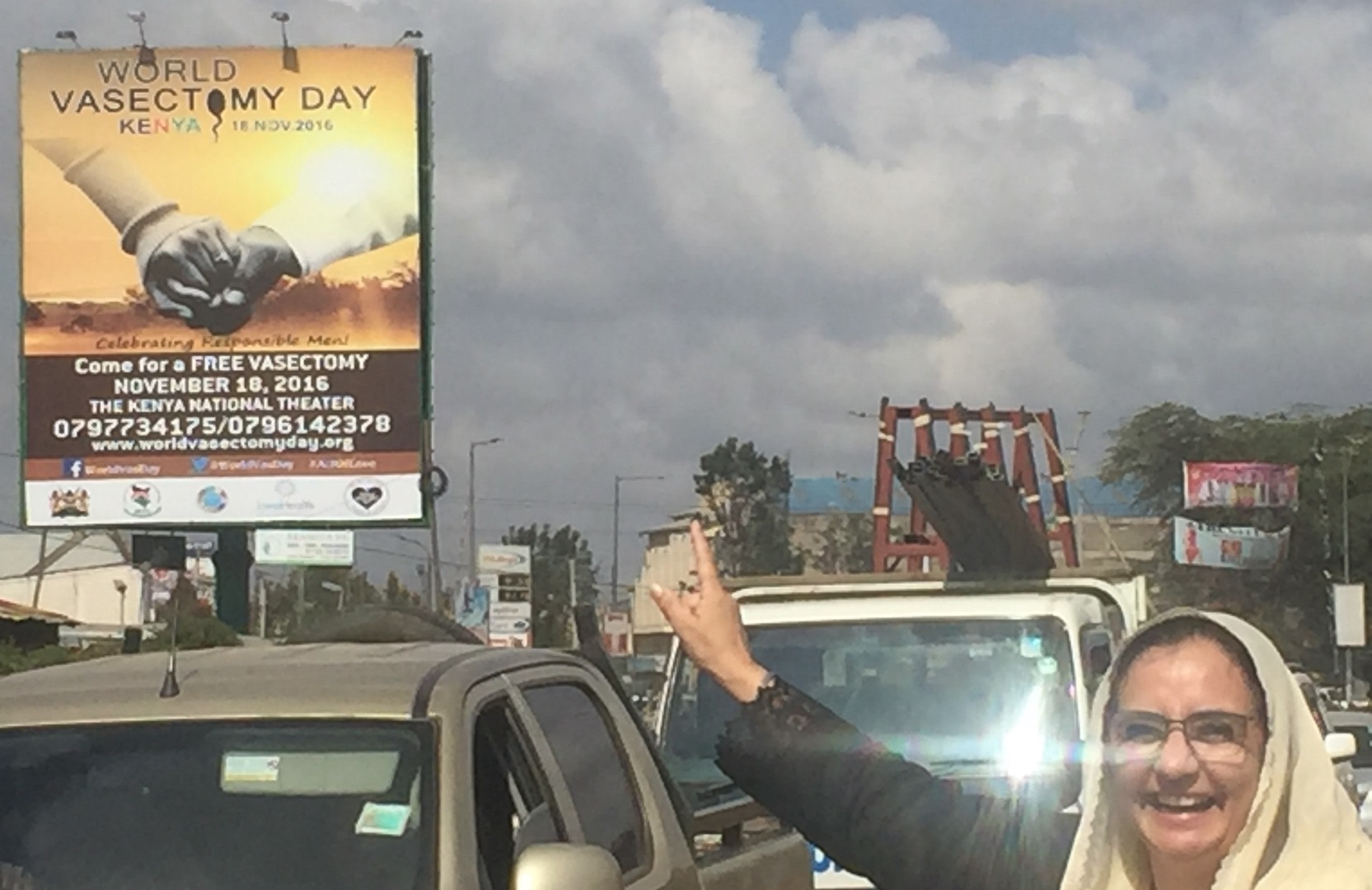 The first official day of the NSVI mission (Nov 15) involved a trip to the University of Nairobi School of Medicine …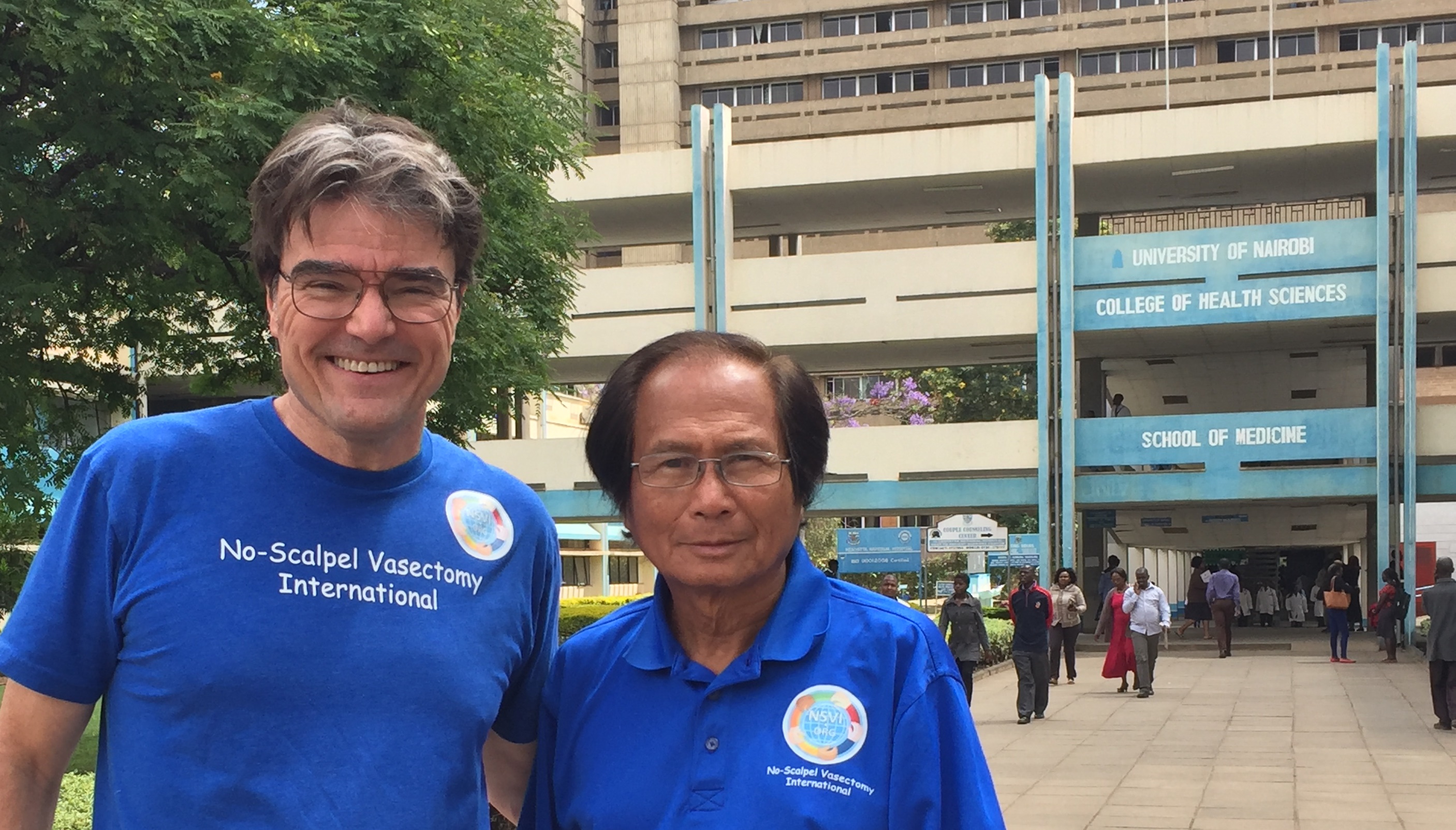 … where a seminar was held for the Residents in OB/GYN.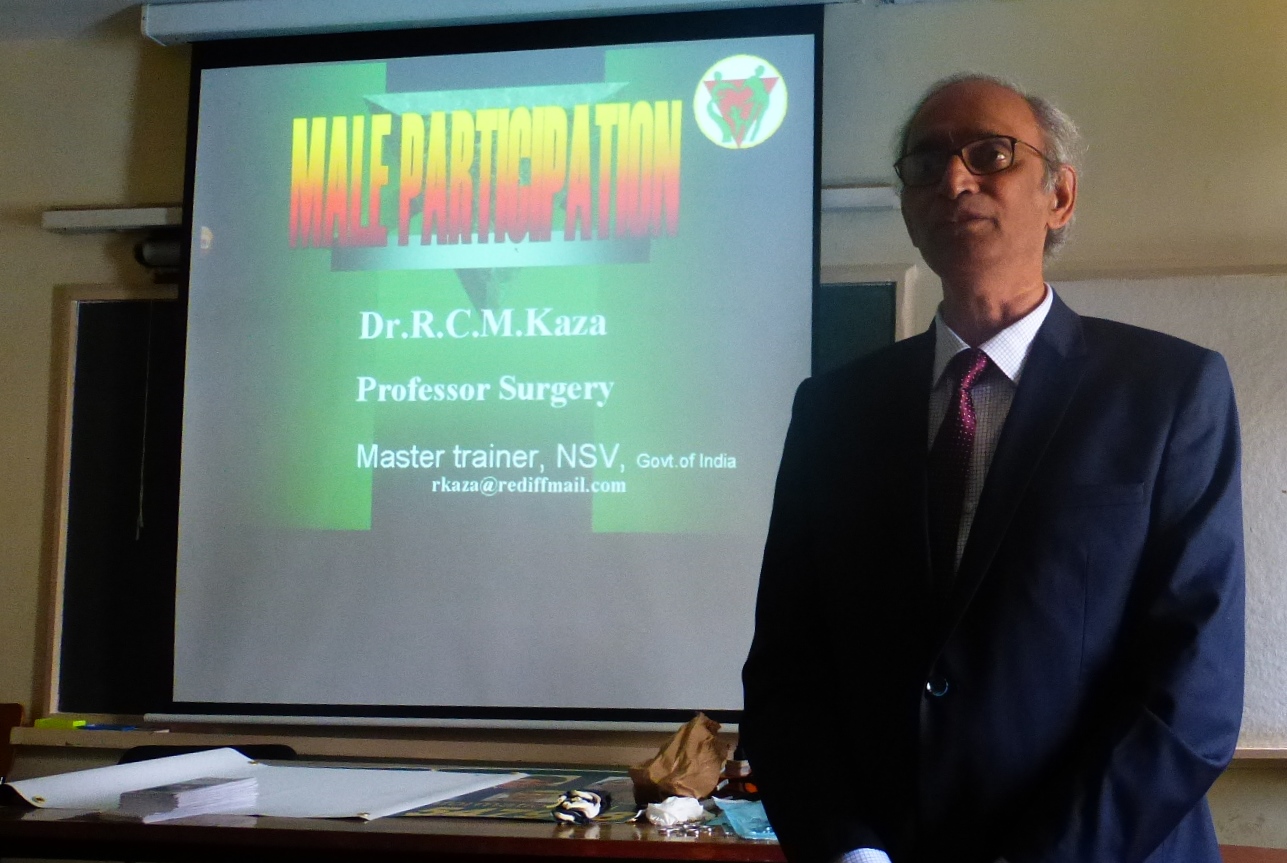 Our Indian colleagues outlined the very successful Indian program to train providers …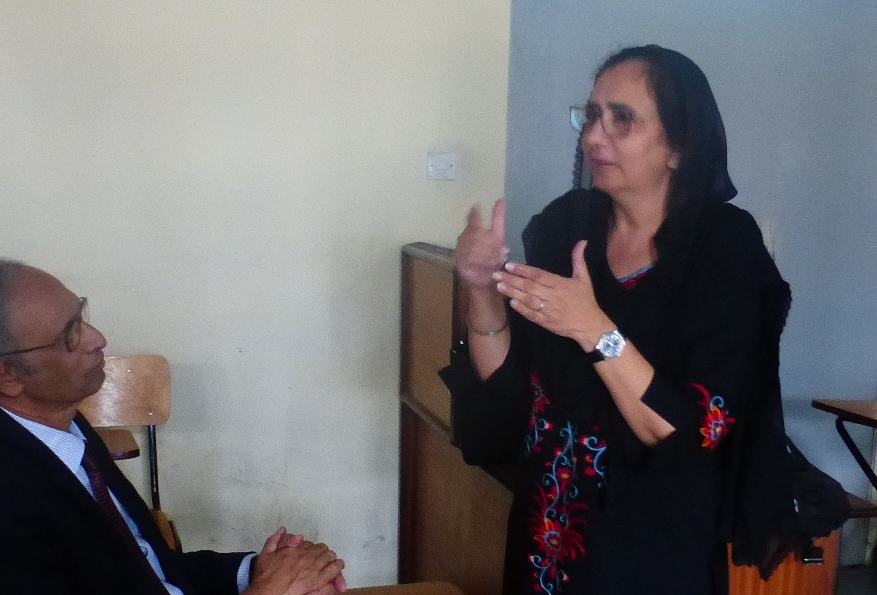 … and the importance of vasectomy to families and societies.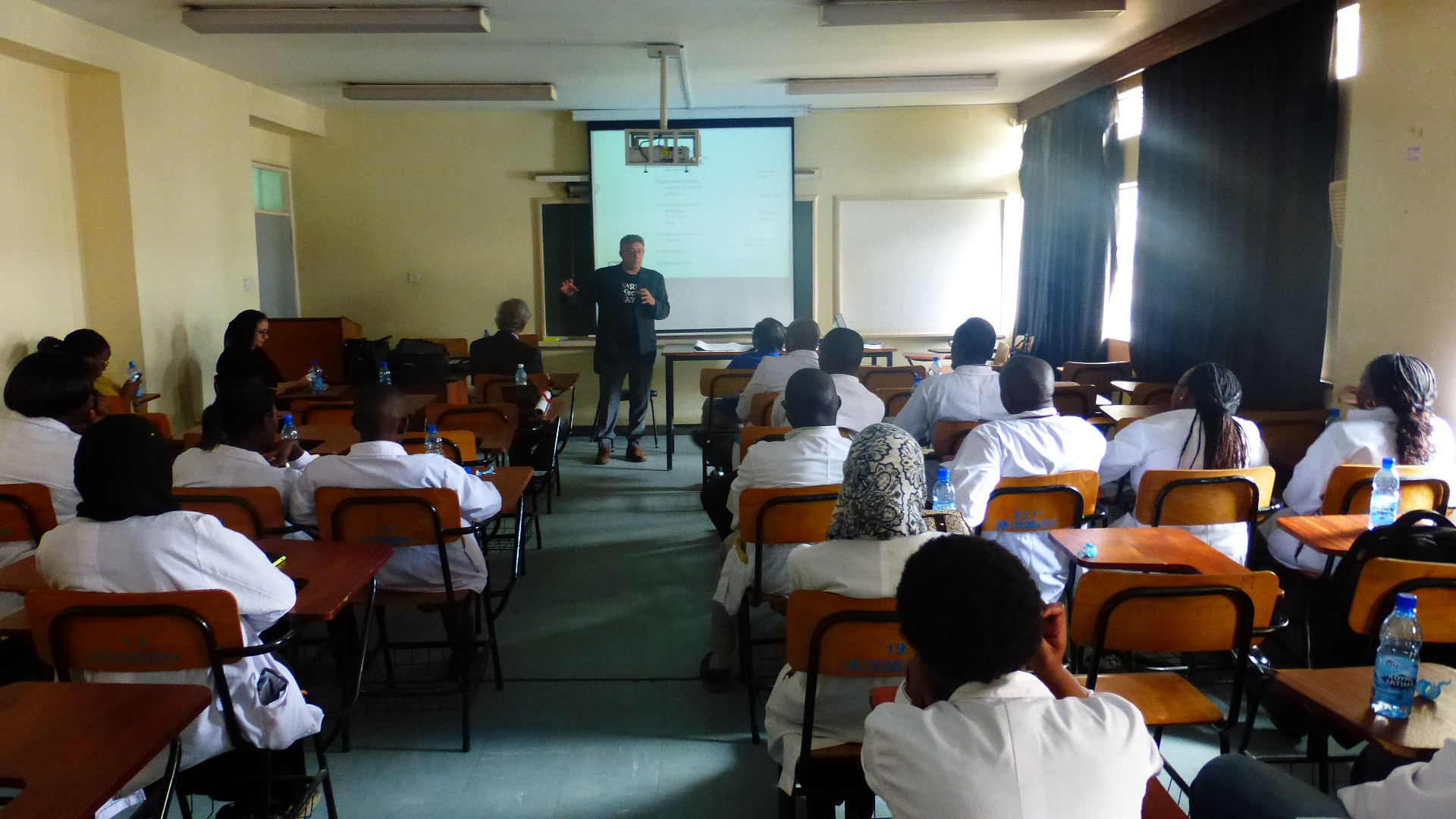 Jonathan provided the history and accomplishments of World Vasectomy Day, the pivotal role of Kenya in 2016, and how Kenya can set standards of reproductive health for the whole of Africa. Then a group photo with the appreciative residents.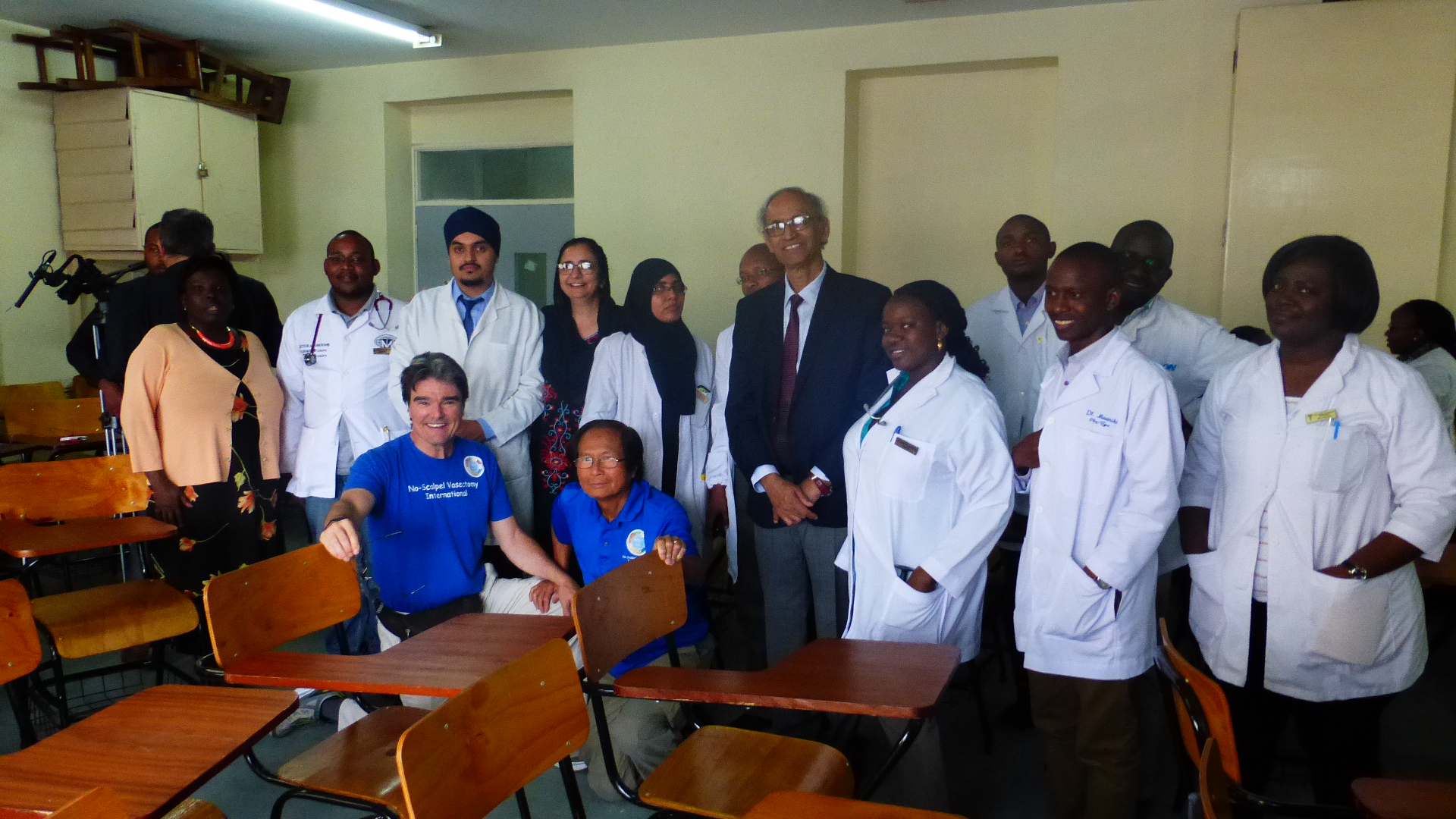 That evening we hosted Dr. Josephine Kibaru-Mbae of the National Council for Population and Development (NCPD) for dinner and a lively discussion about how Kenya might incorporate some aspects of the Indian vasectomy delivery system into its own family planning programs.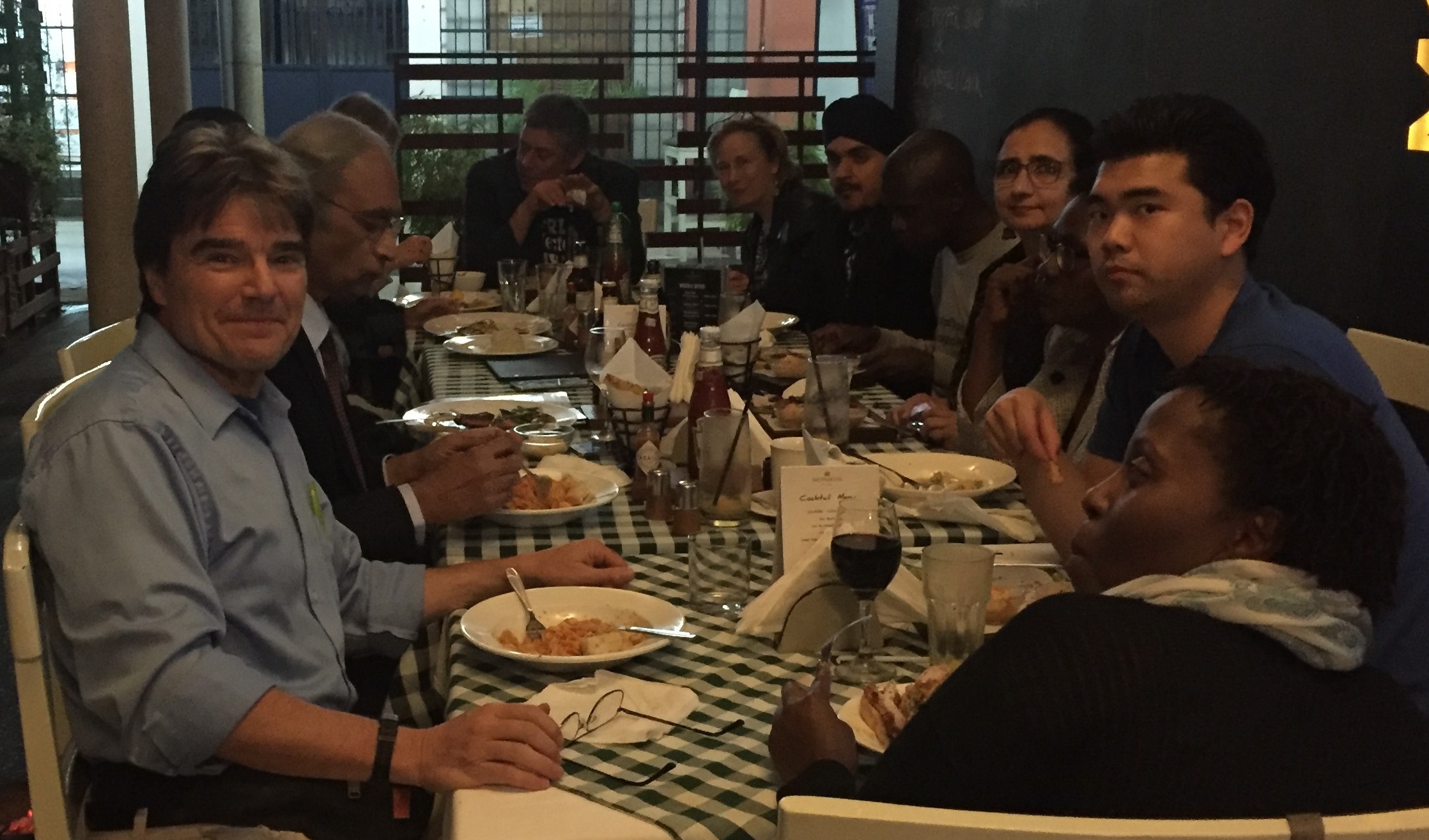 On Mission Day #2, Dr. Kaza first used a model to demonstrate no-scalpel vasectomy (NSV) to Kenyan doctors and seasoned NSVI vasectomists. Fine differences in technique are very interesting to those who focus so much of their lives on a single procedure, as everyone has good ideas and room for refinement.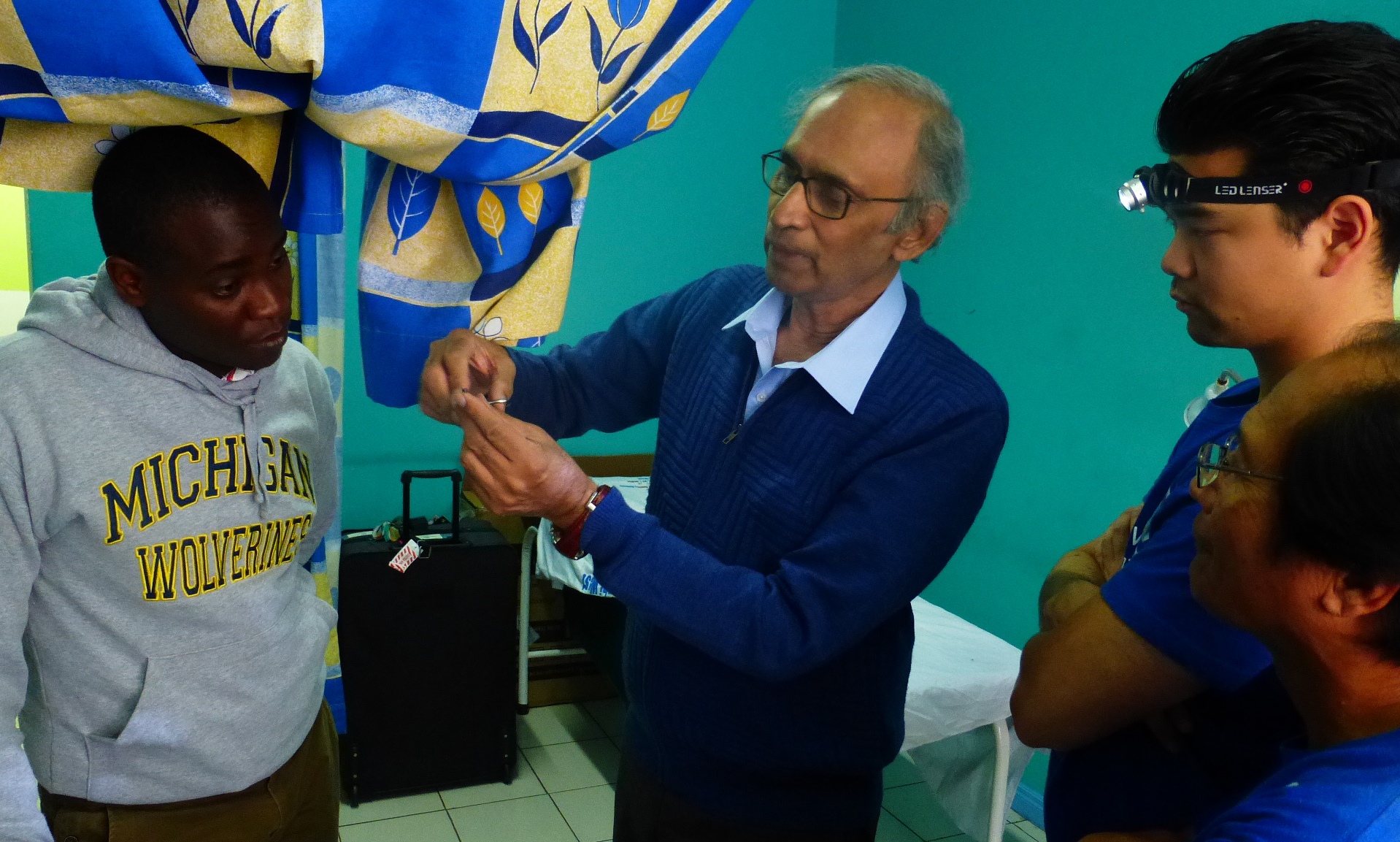 Drs. Charles Njuguru and Timothy Ndirangu enjoyed the opportunity to learn from the world's most experienced vasectomist and trainer.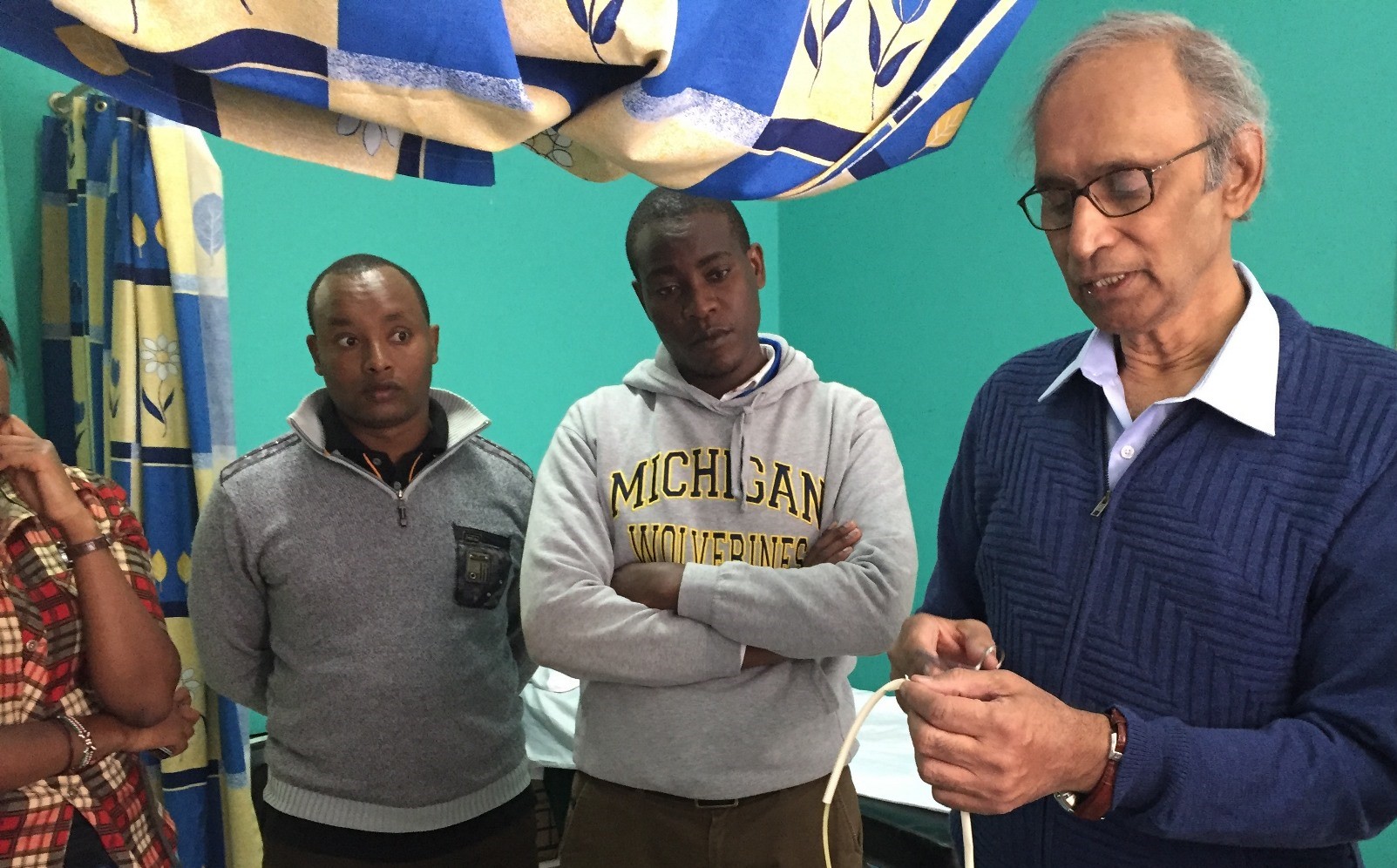 On a MOST cooperative patient, Dr. Kaza demonstrated the technique of isolating the vas to Dr. Bernard Kimani ("Kim") Muiruri of Nyeri.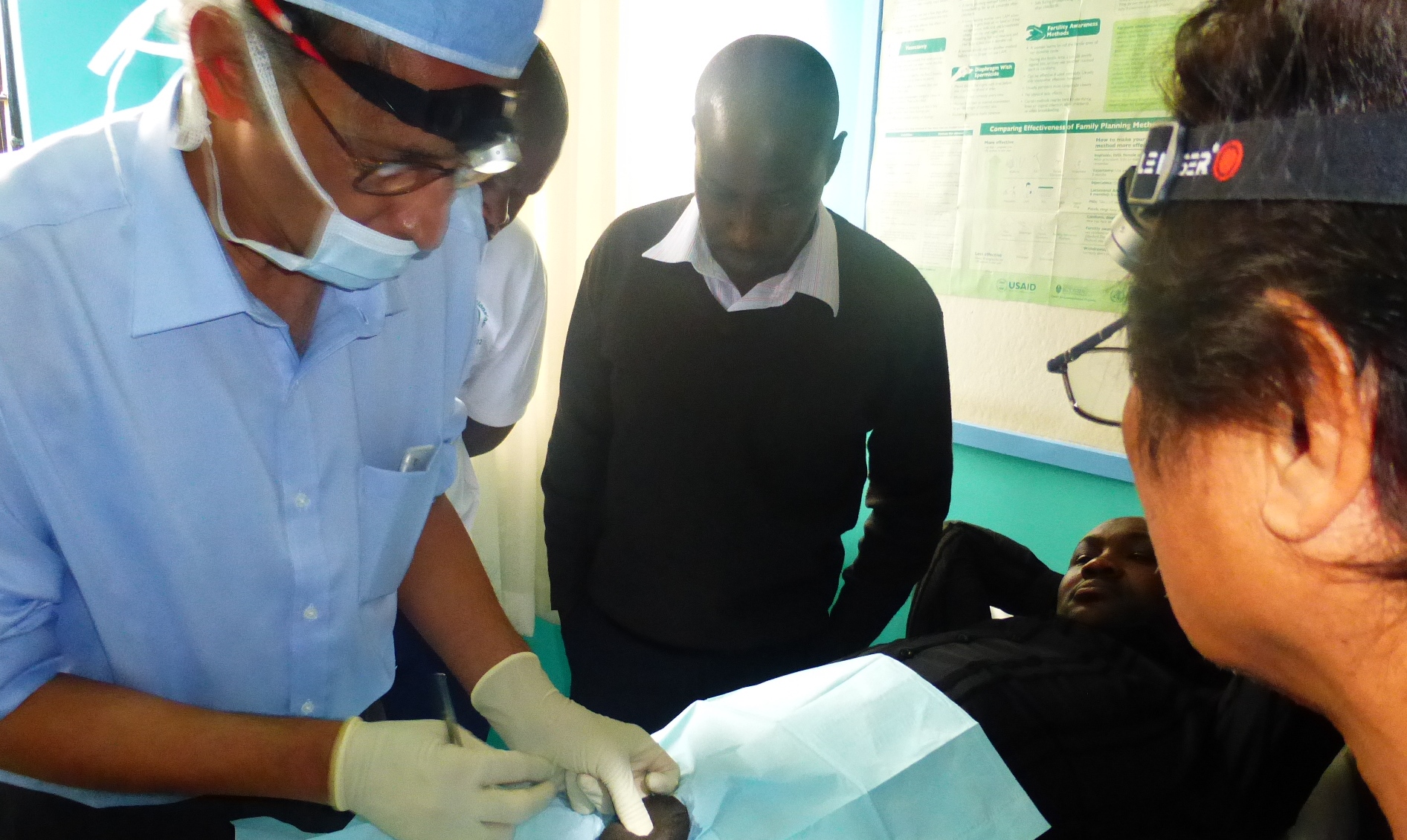 Then it was off again to another series of lectures given at Aga Khan University.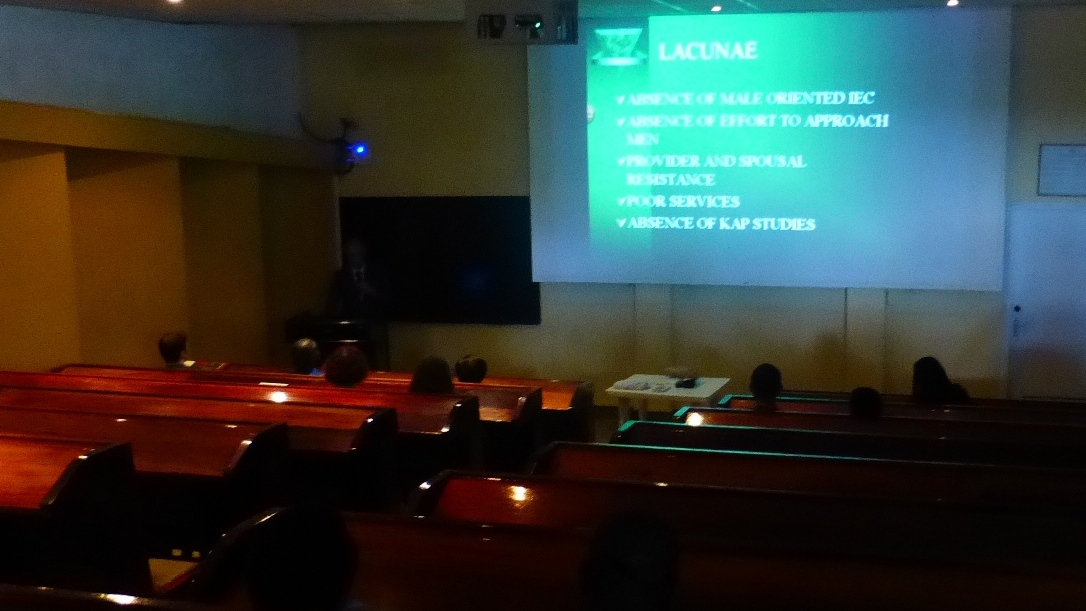 After a news conference, Dr. Kaza, as a medical leader in a developing country, seemed to connect more effectively with members of the media than did NSVI and WVD Team members from developed nations: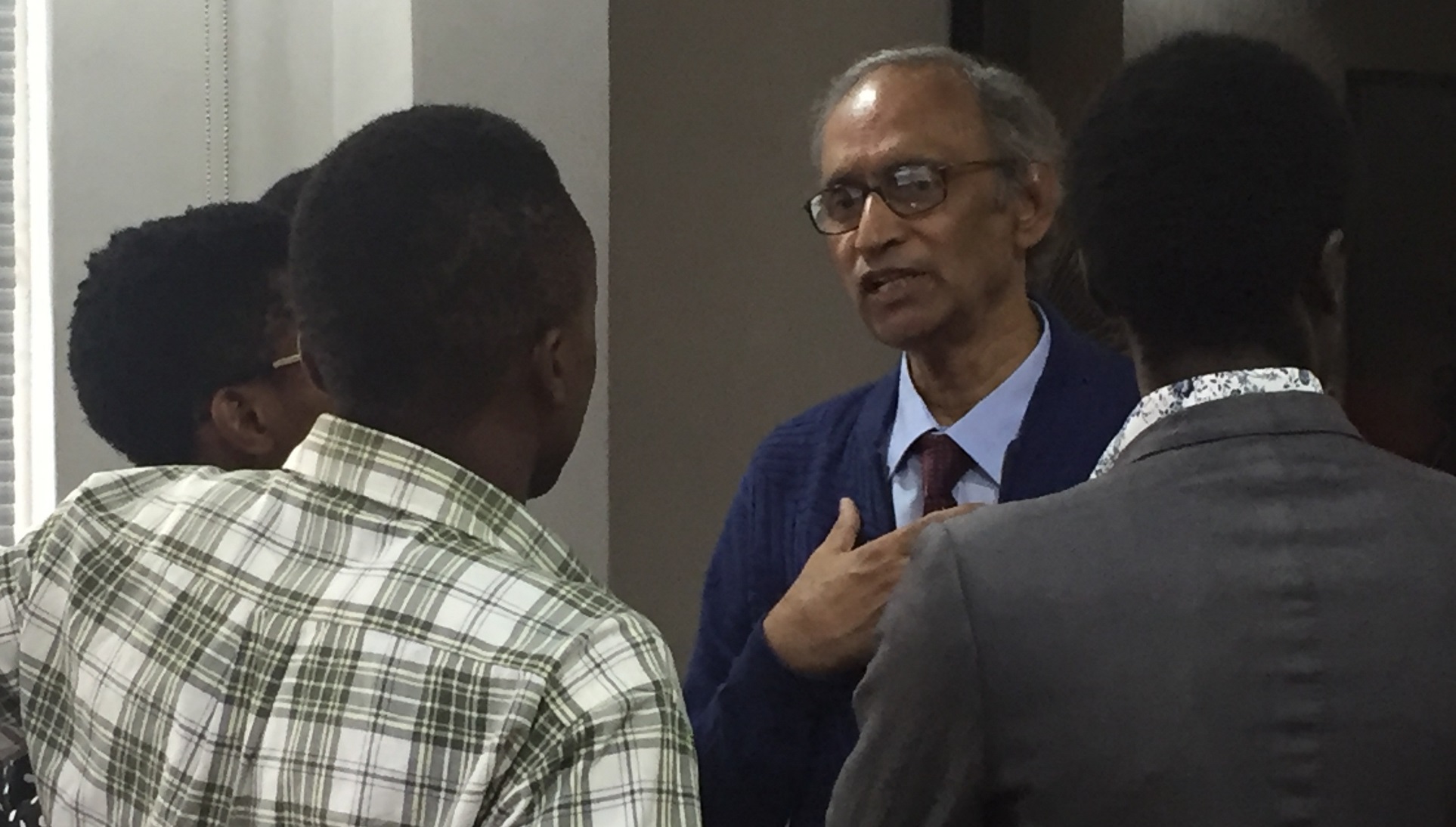 This year, WVD understood the importance of Social Media and hired a team of Twitter and Facebook experts to keep the internet buzzing about NSVI and WVD.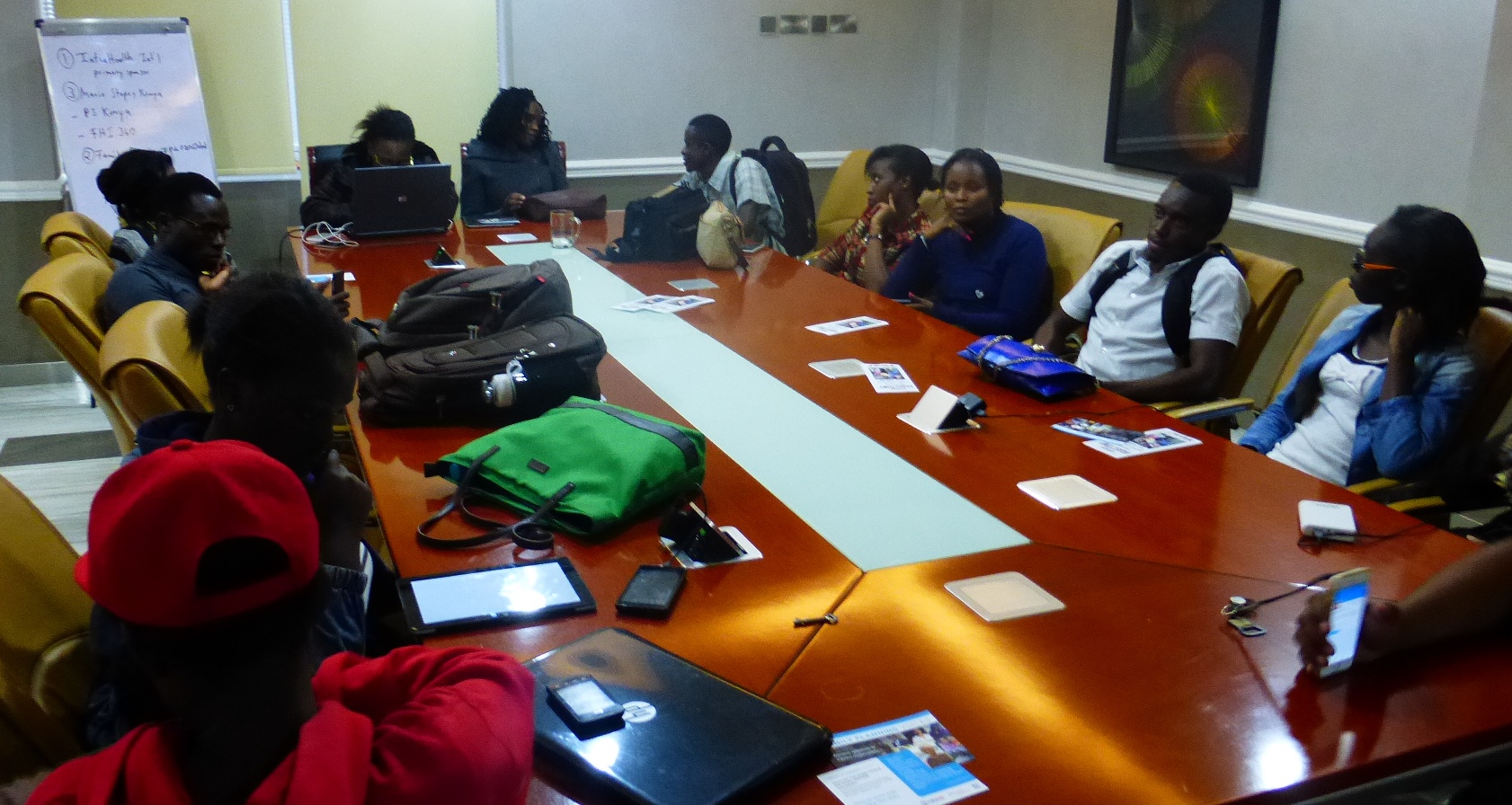 Dr. Kigen, Director of Family Planning for the Ministry of Health, took time out from a vacation to visit with the WVD and NSVI Staff to discuss ways to make the gains of this year self-sustaining.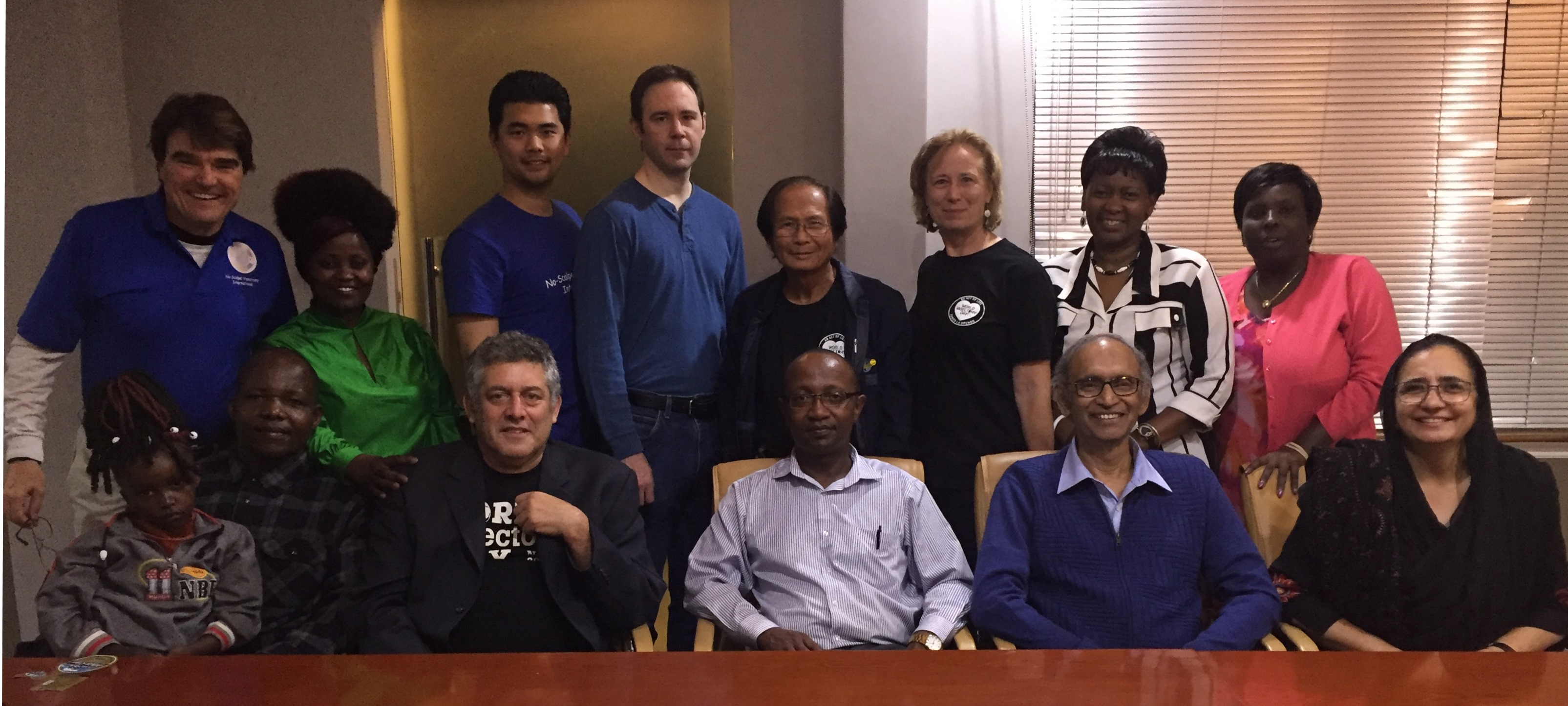 Part of the mission of NSVI is to help local doctors set up sustainable vasectomy practices supported either by private payments or by NSVI funds. Dr. Ochieng has done both. We went to see the location of his private practice …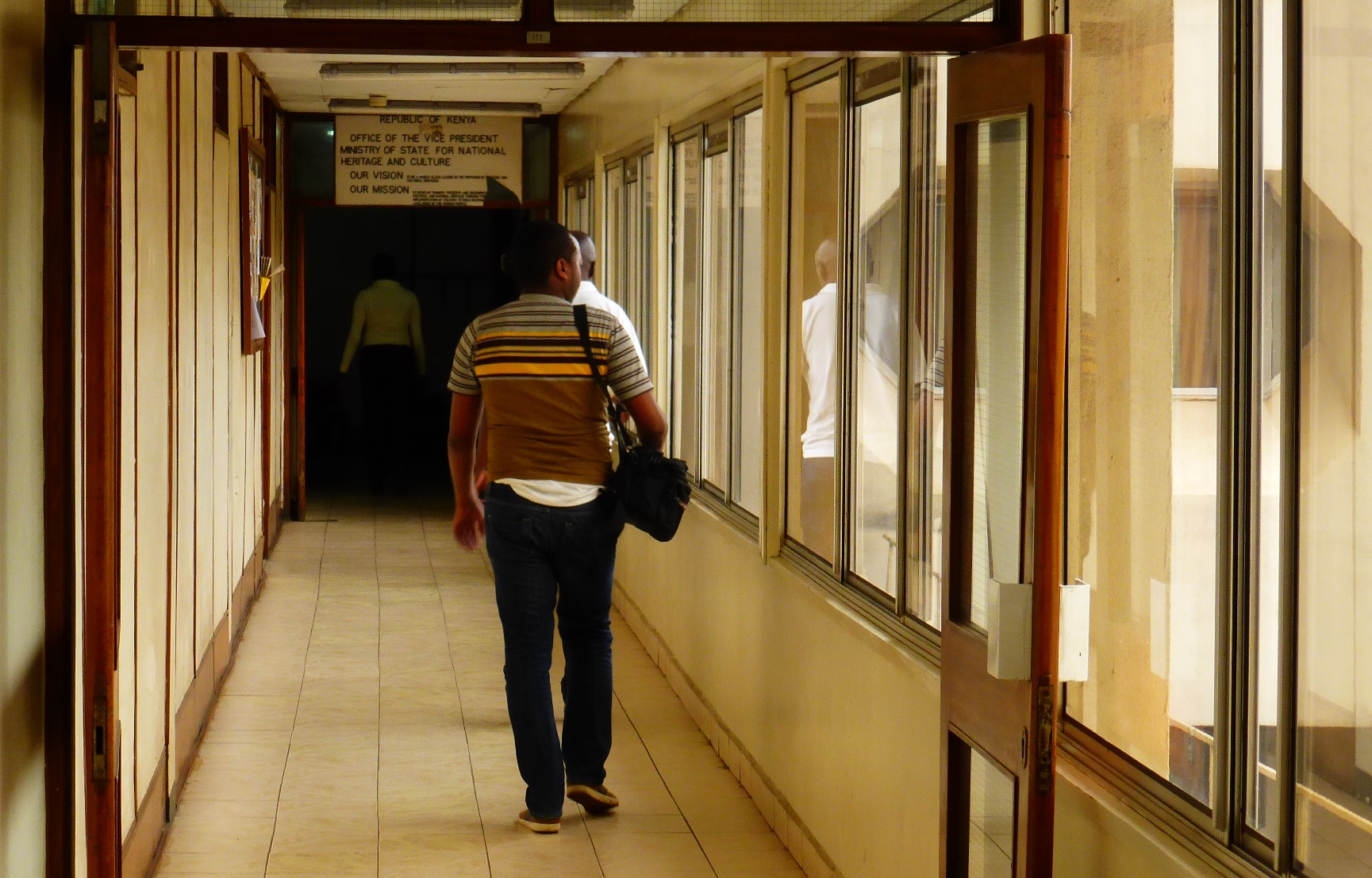 … in the Central Business District of Nairobi. It is in the office of …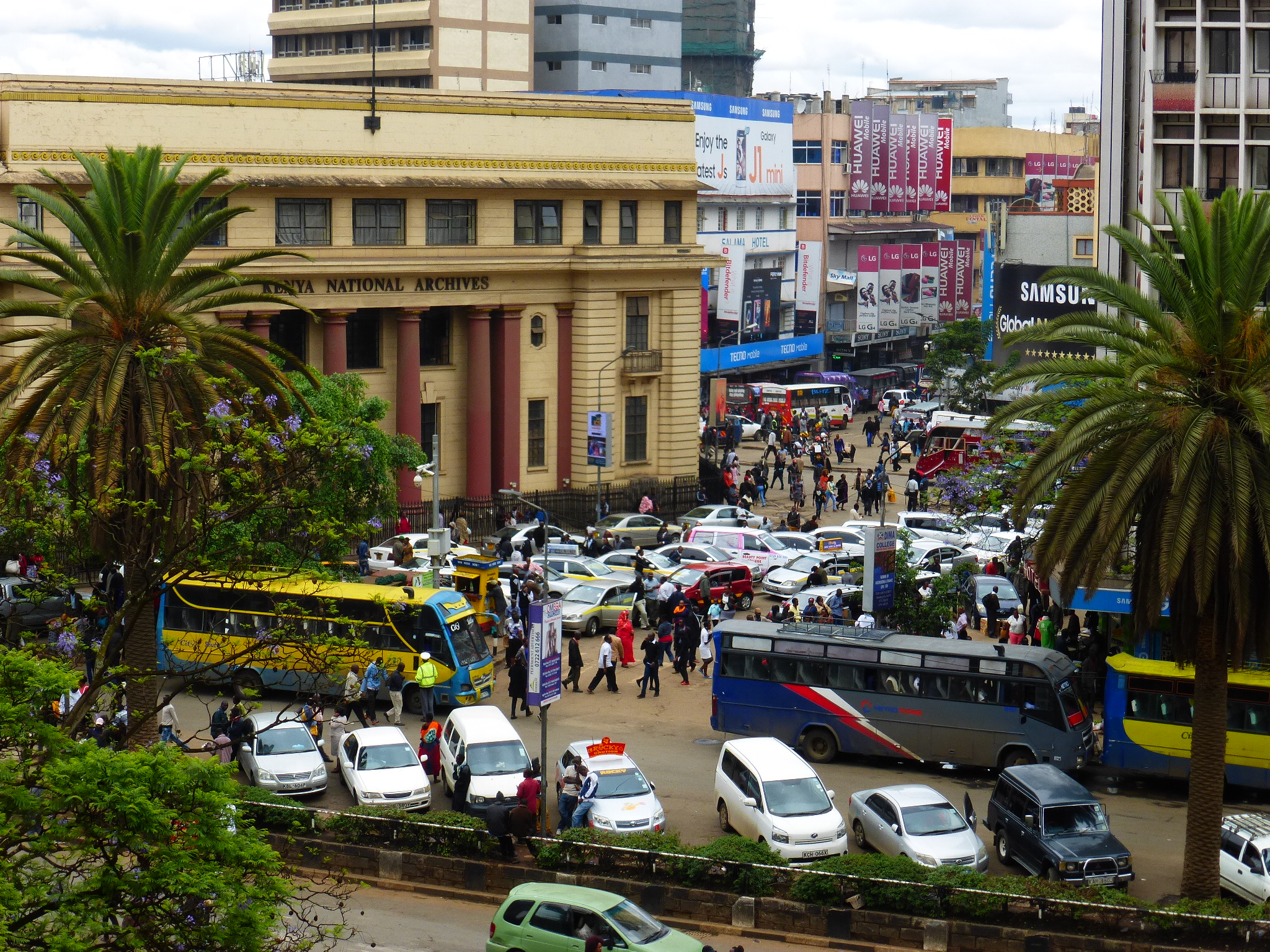 … Dr. Joseph Kiara (Universal Health Services):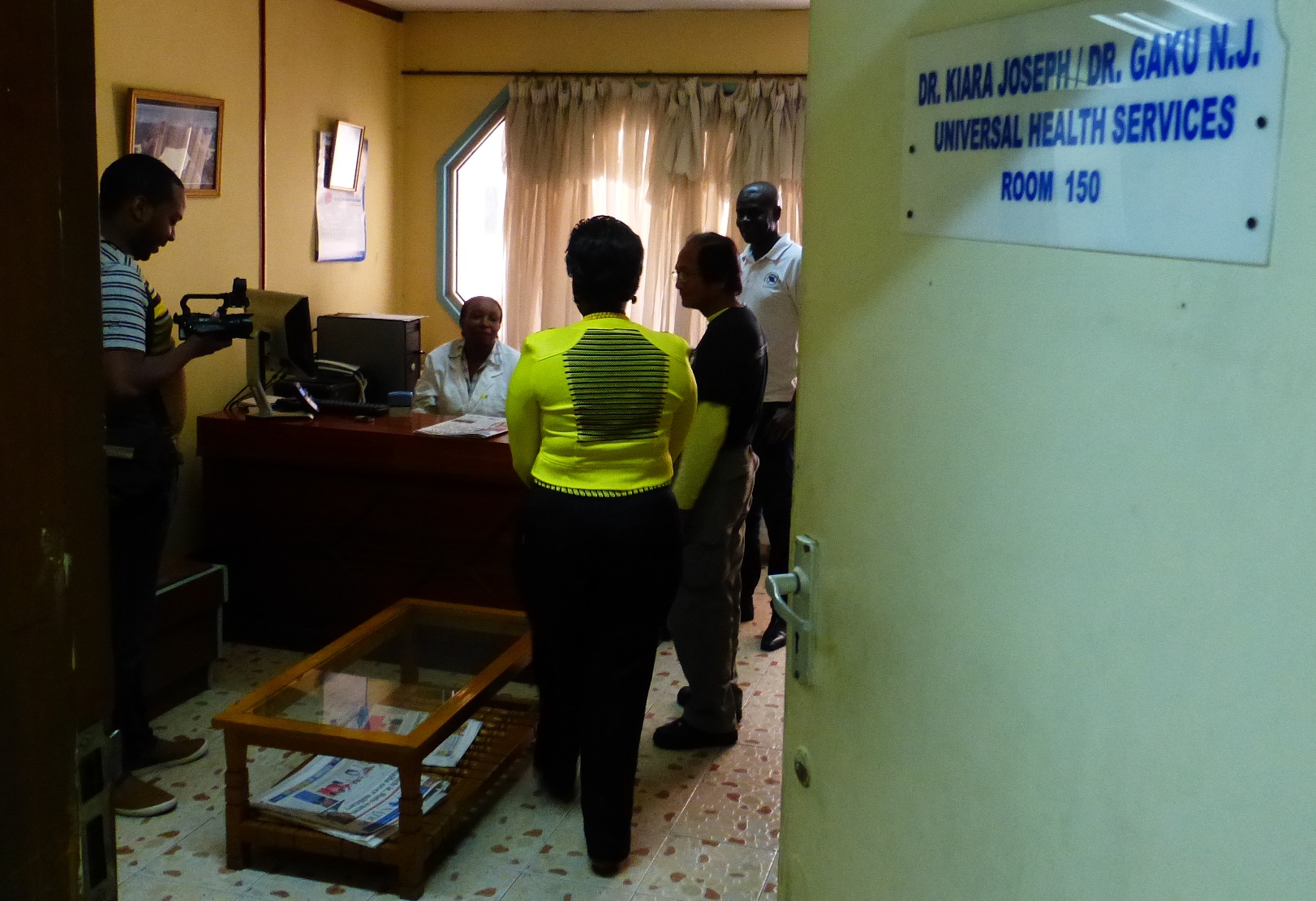 Within Dr. Kiara's office, Dr. Ochieng has access to Laboratory Equipment …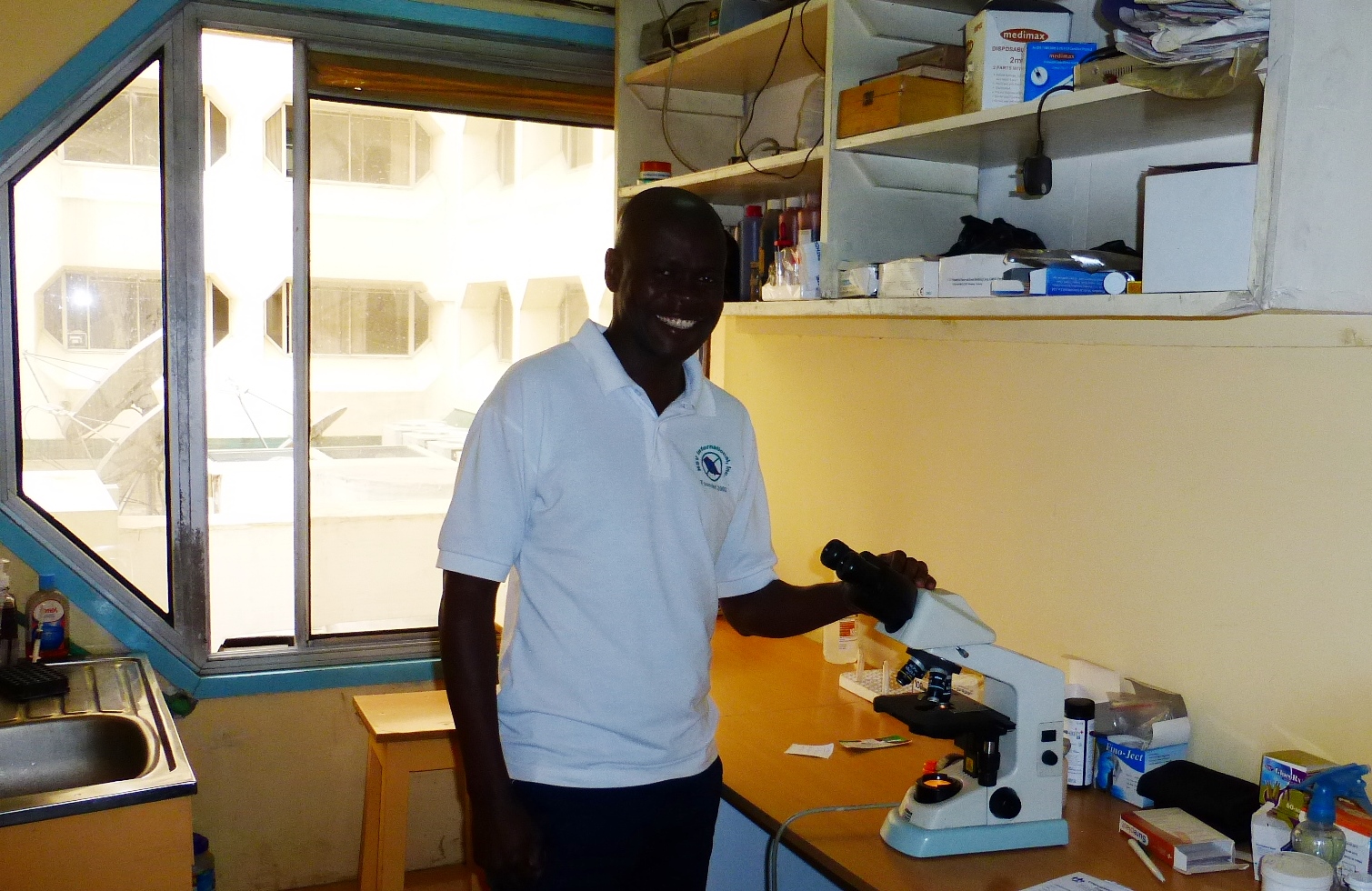 … consultation room …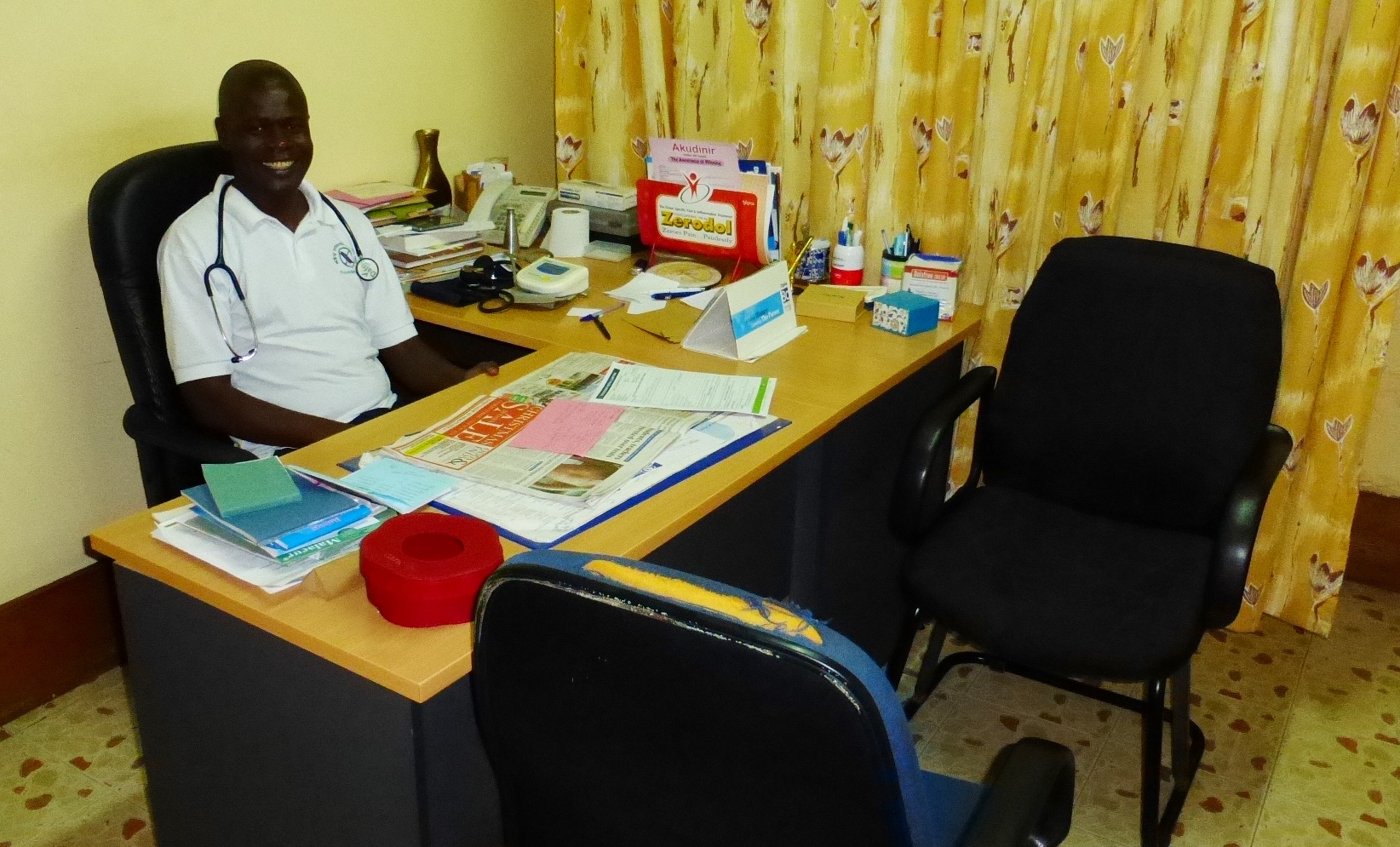 … storage space for his own vasectomy equipment …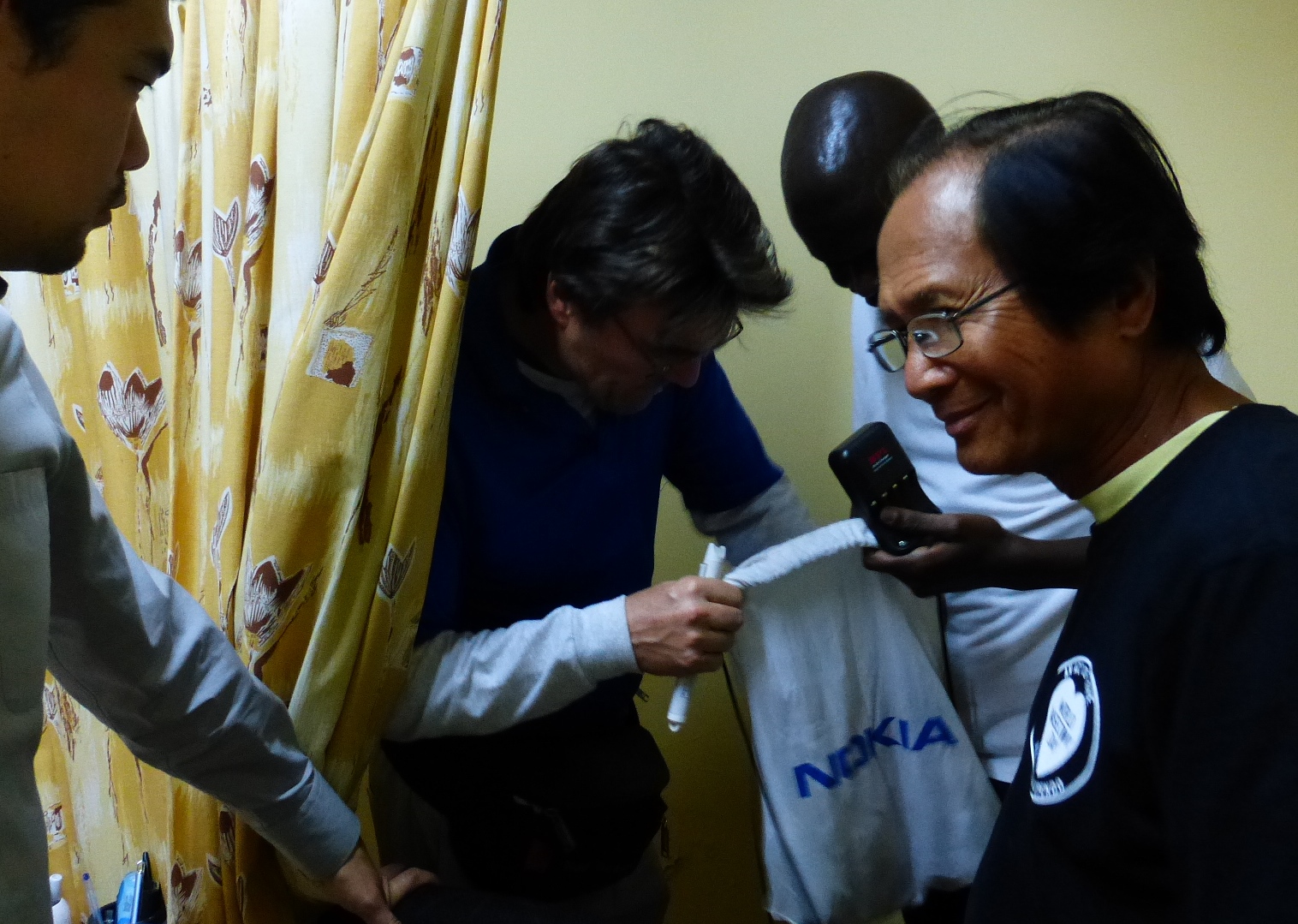 … autoclave …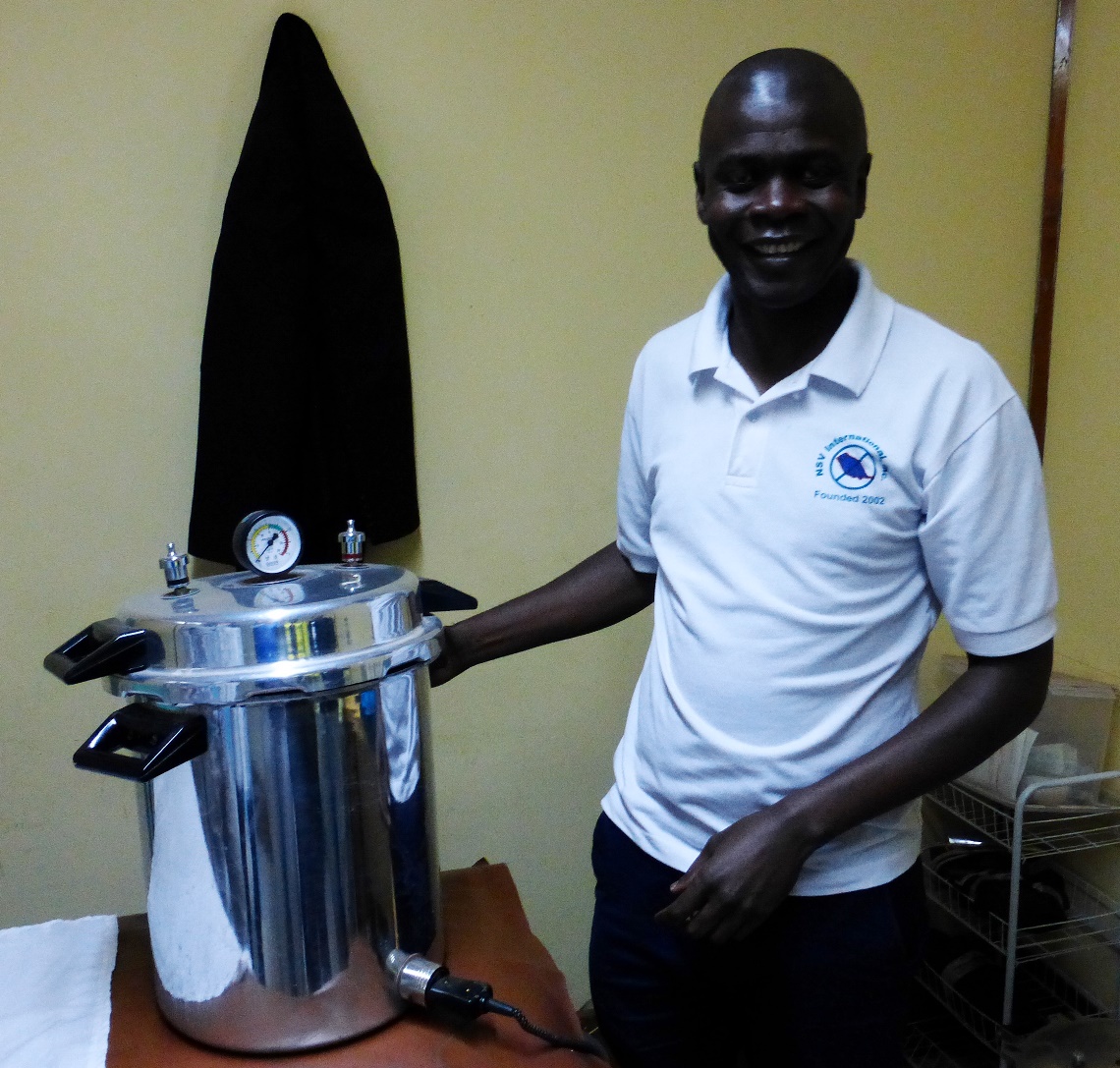 … and procedure table.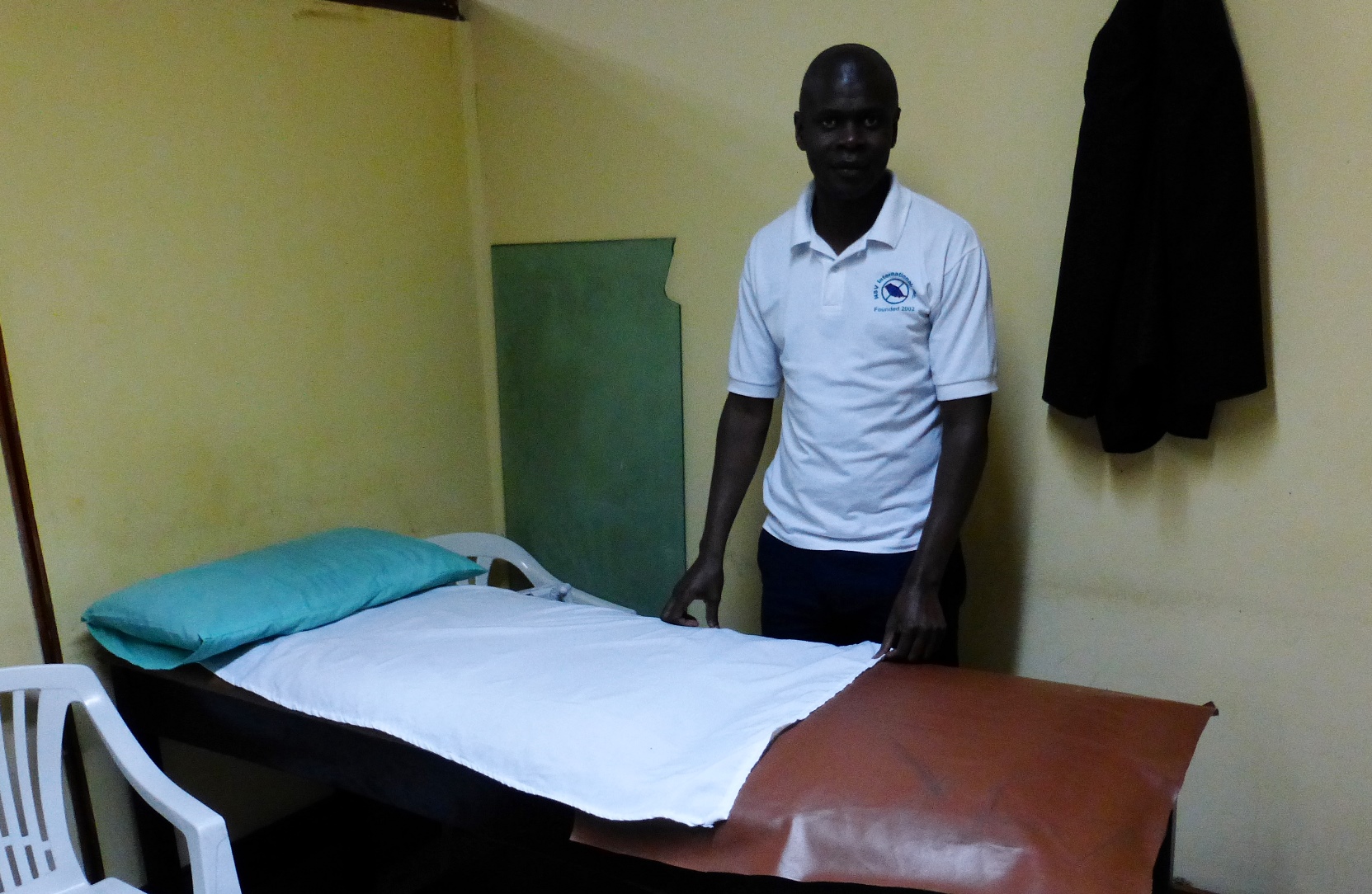 Dr. Kiara benefits from the shared arrangement …
… and Ruth takes care of scheduling and of analysis of post-vasectomy specimens.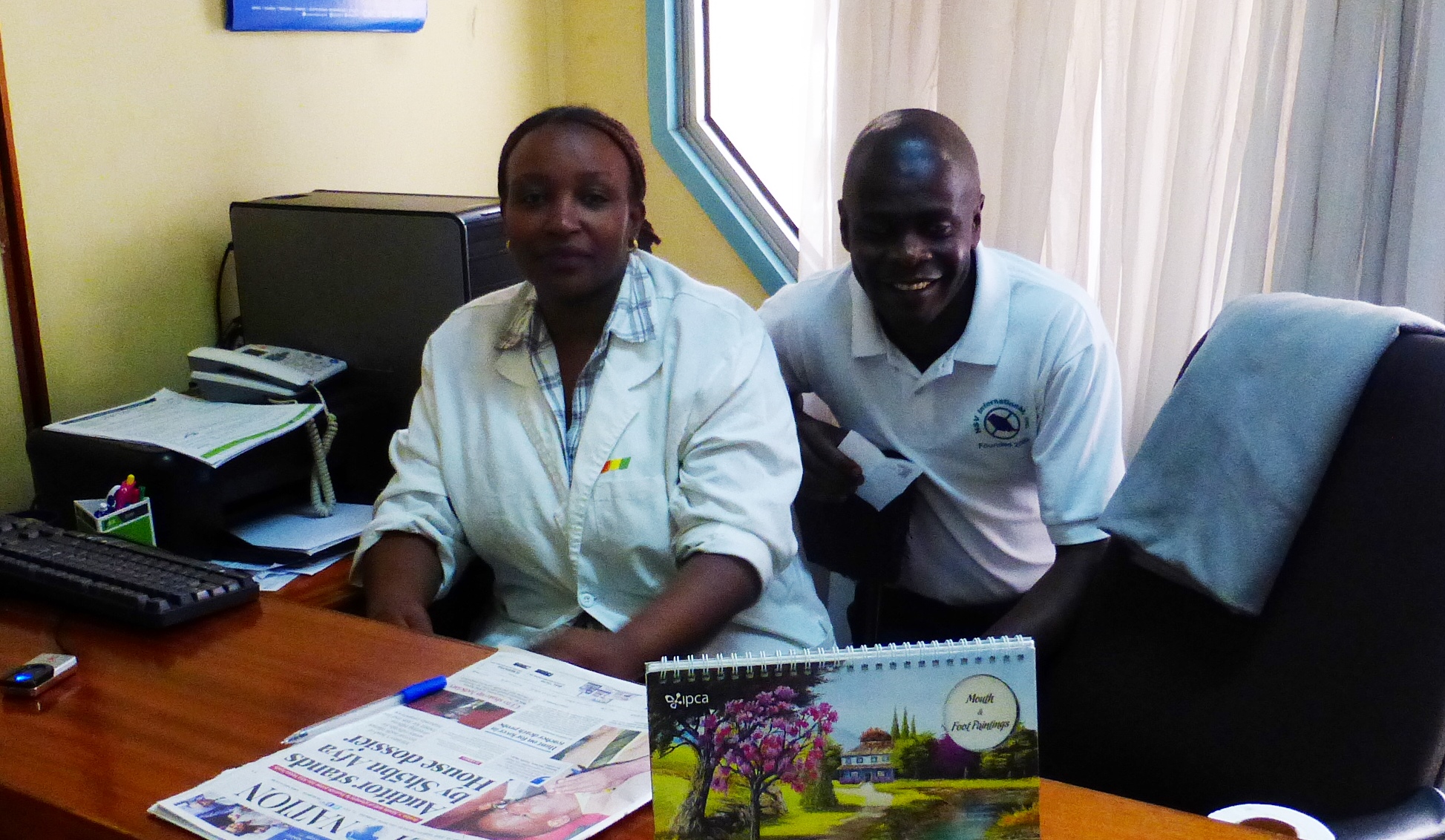 On this day before World Vasectomy Day, three patients who could not come to FHOK in the morning agreed to have their vasectomies at the Kenya National Theater and provide opportunity for a "trial run" at performing vasectomies before an audience on World Vasectomy Day. But traveling a mile in the always-horrendous daytime Nairobi can take hours and provide a daily reminder of the deterioration of quality of life when population growth exceeds the rate of infrastructure development.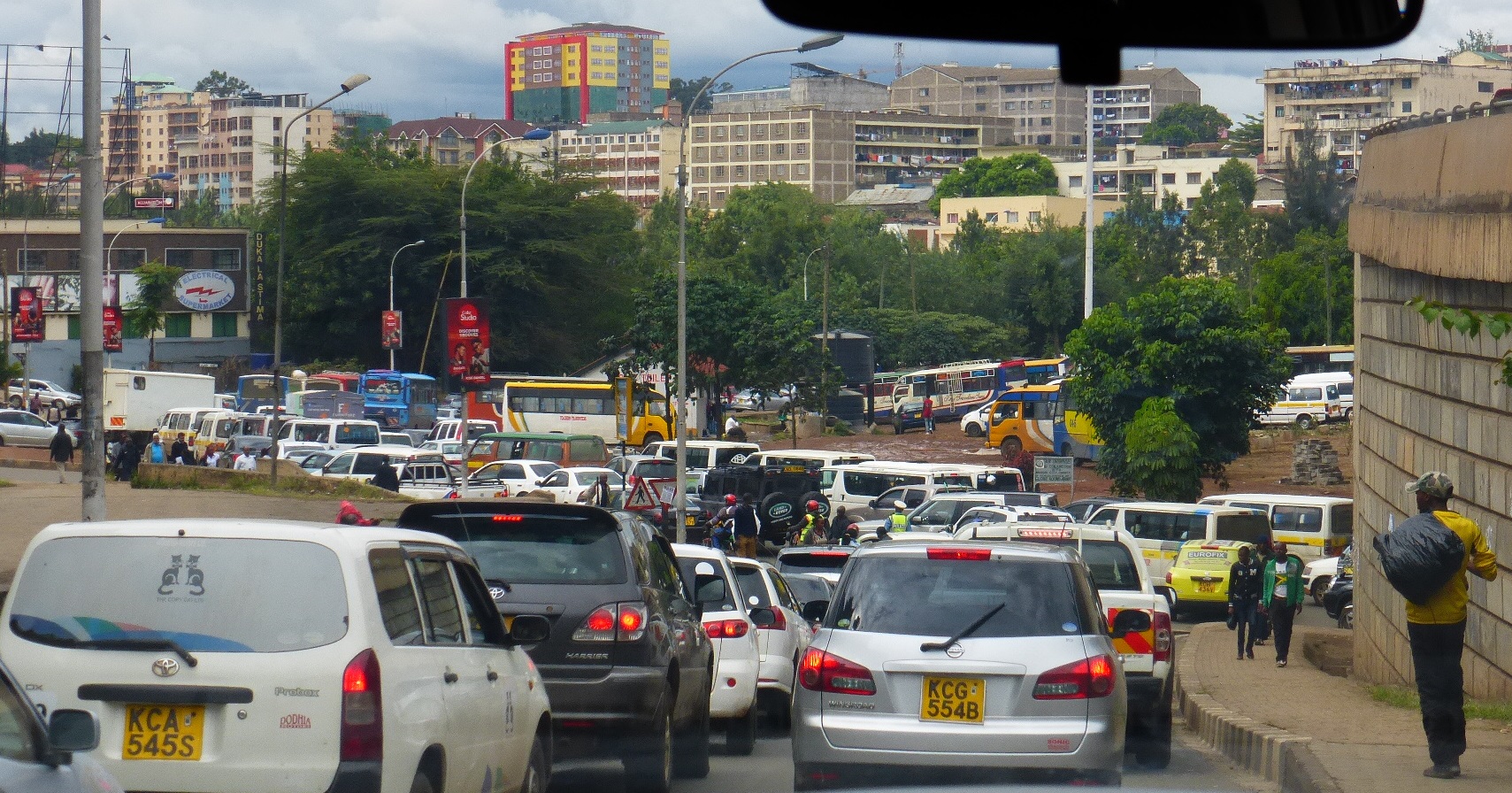 At the Kenya National Theater, the "stage was set" (literally) for the big day.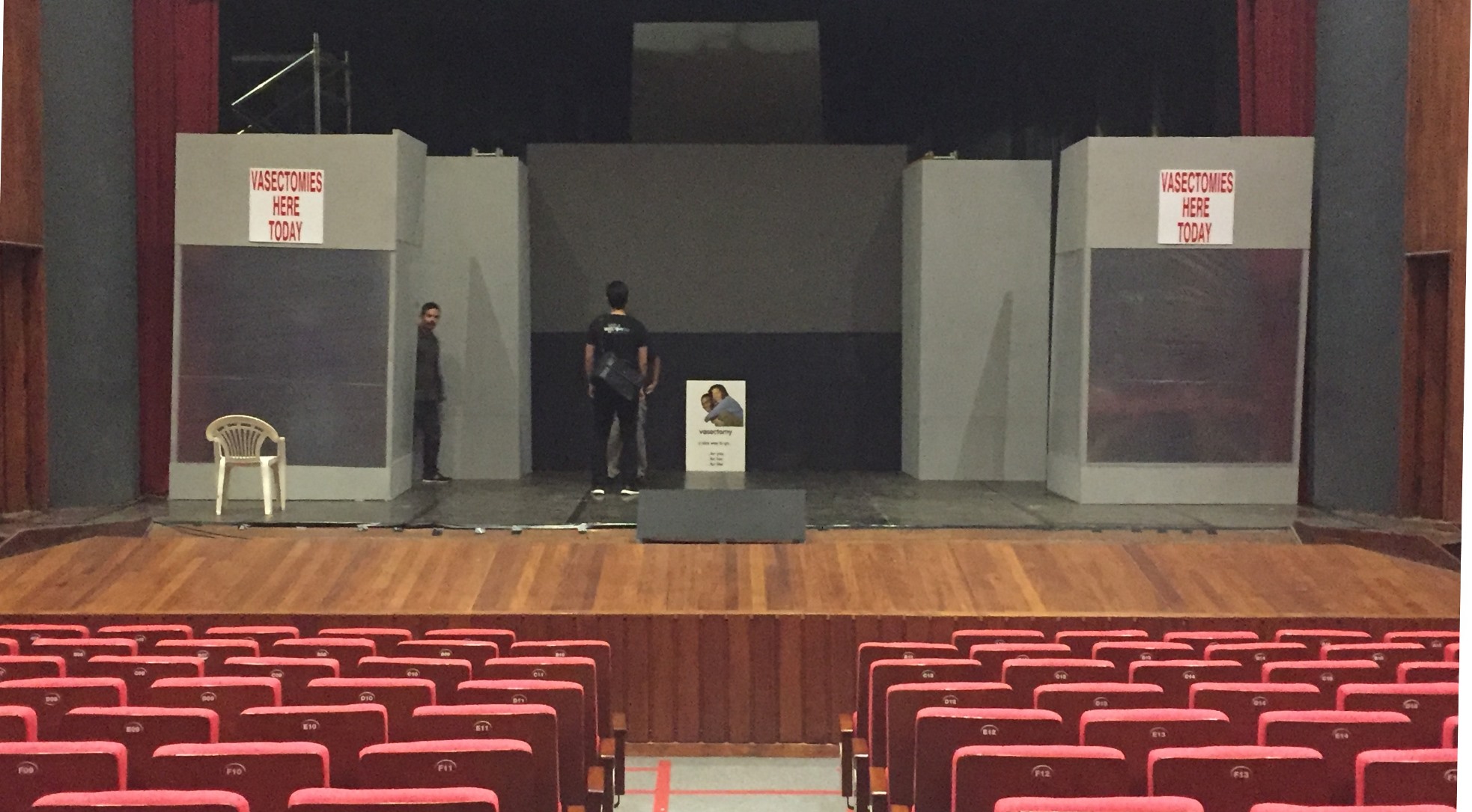 Vasectomies were performed on tables behind the translucent screens left and right. Back-lit, vasectomists and patients were looming silhouettes while the intellectual exchanges of World Vasectomy Day hosts and honored guests took place center stage.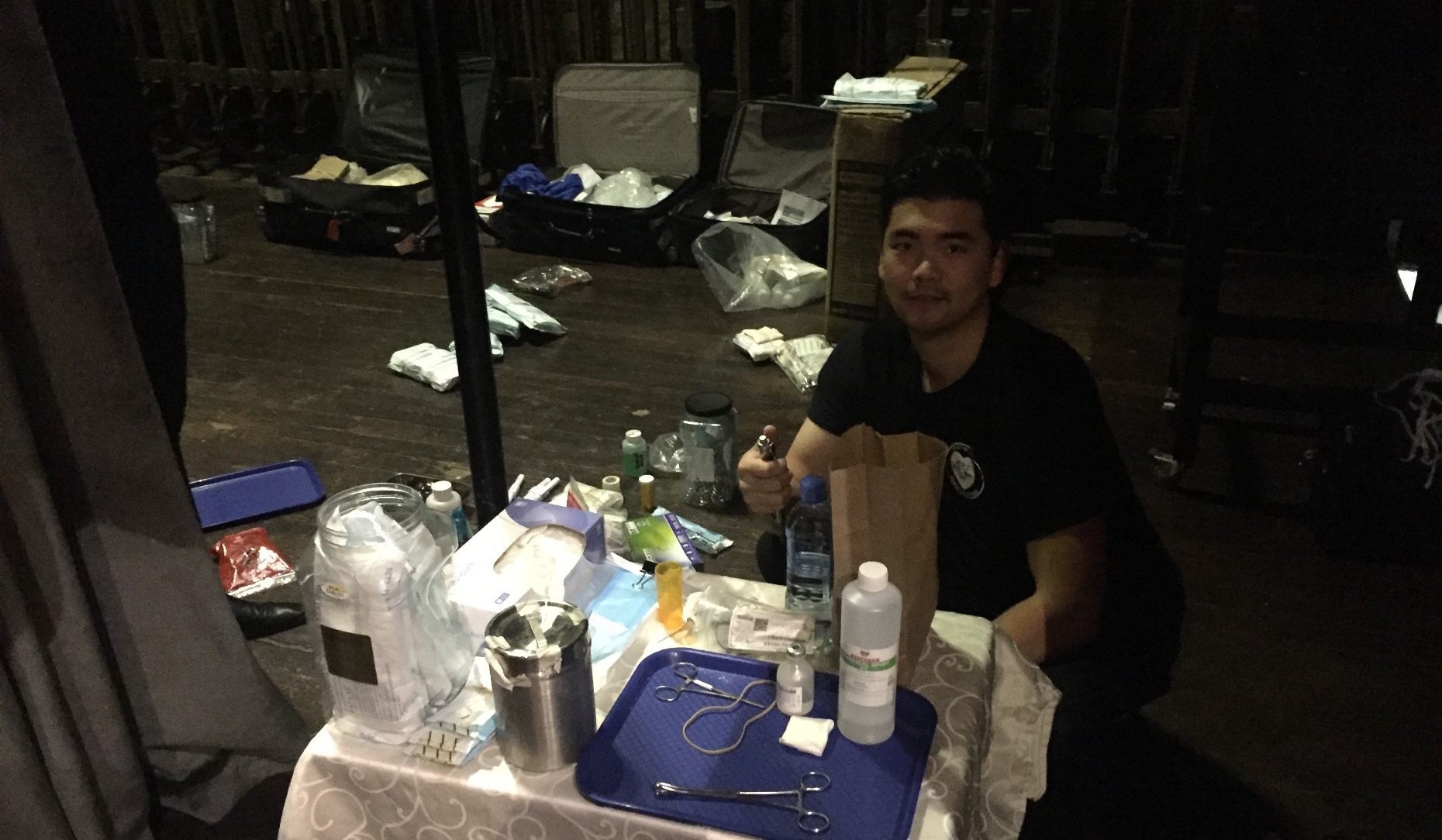 We had to improvise tables, but there was enough room backstage to set up equipment and sterilize instruments.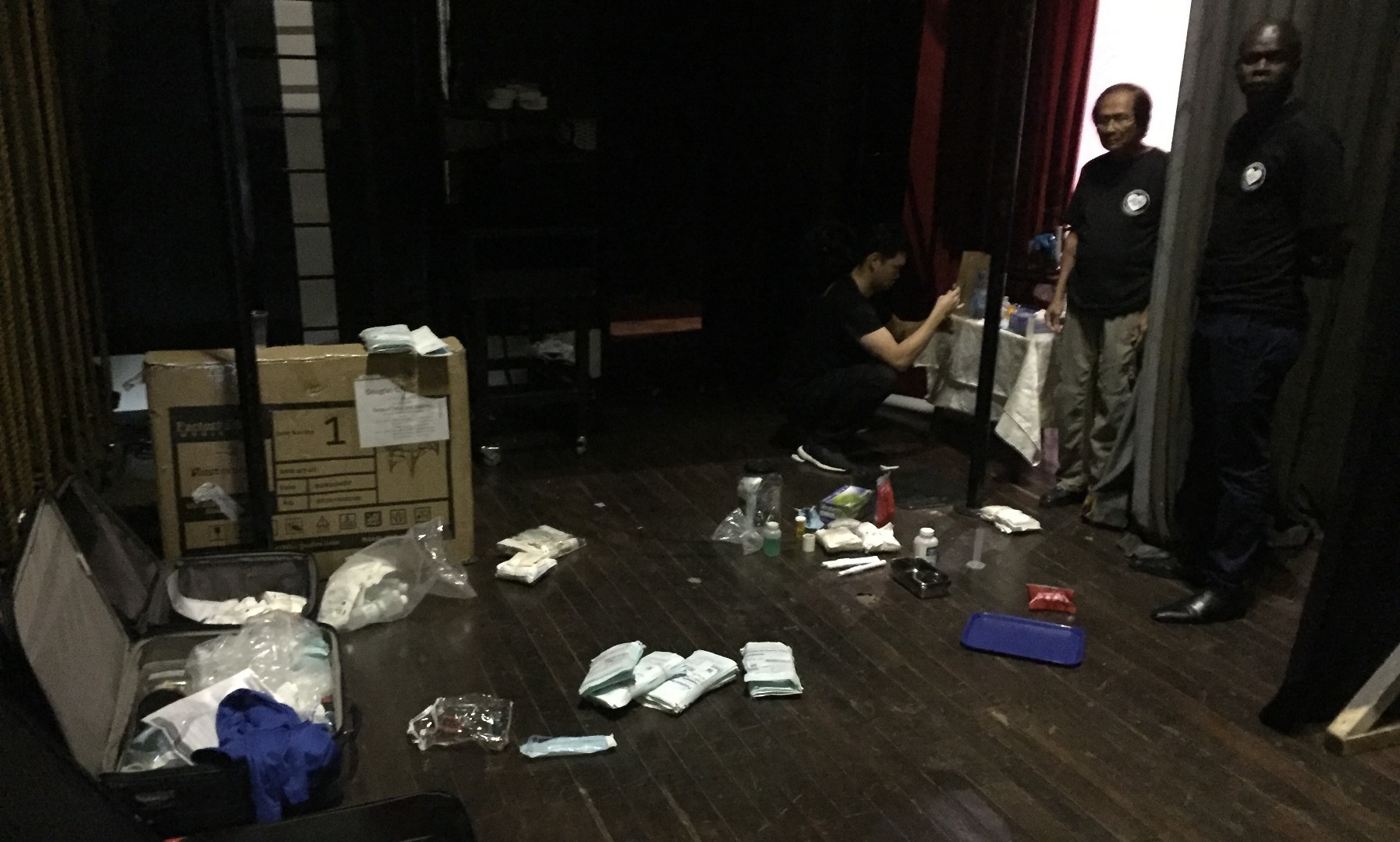 The events of World Vasectomy Day are summarized in the WVD Website and in the World Vasectomy Day 2016 Report by Co-Founder Jonathan Stack.
There was excellent WVD media coverage in numerous East African newspapers: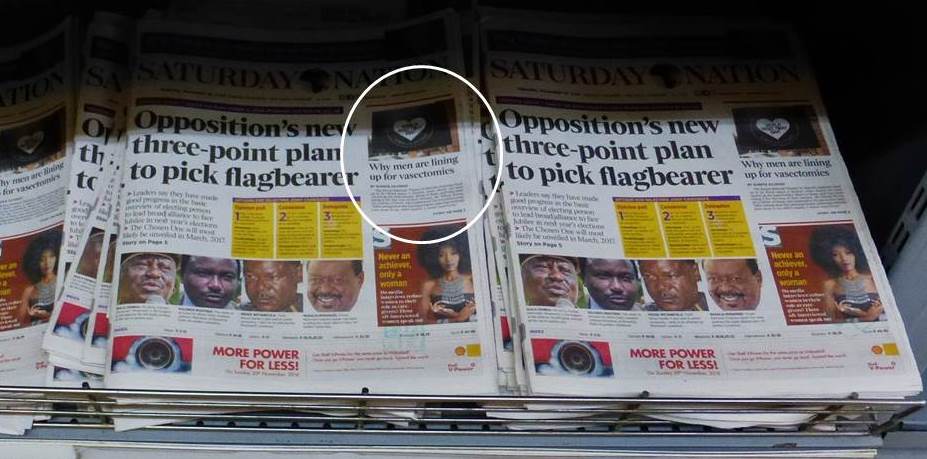 Despite all the publicity, our patient load at FHOK on the day after WVD was light, so we took advantage of the available time to set up our Domestic Teams.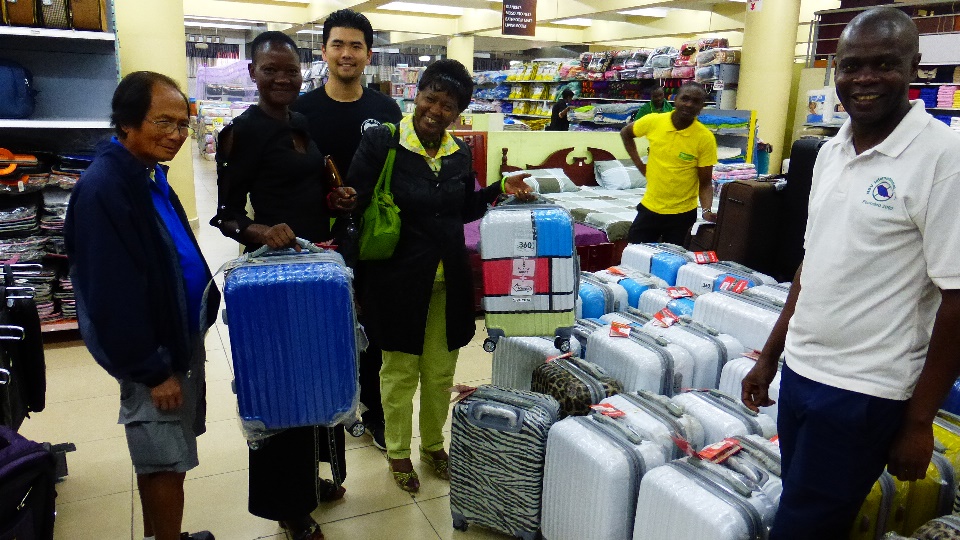 At the department store of the nearby mall, NSVI purchased suitcases ideally sized to hold everything needed to conduct a vasectomy clinic (except the procedure table, of course).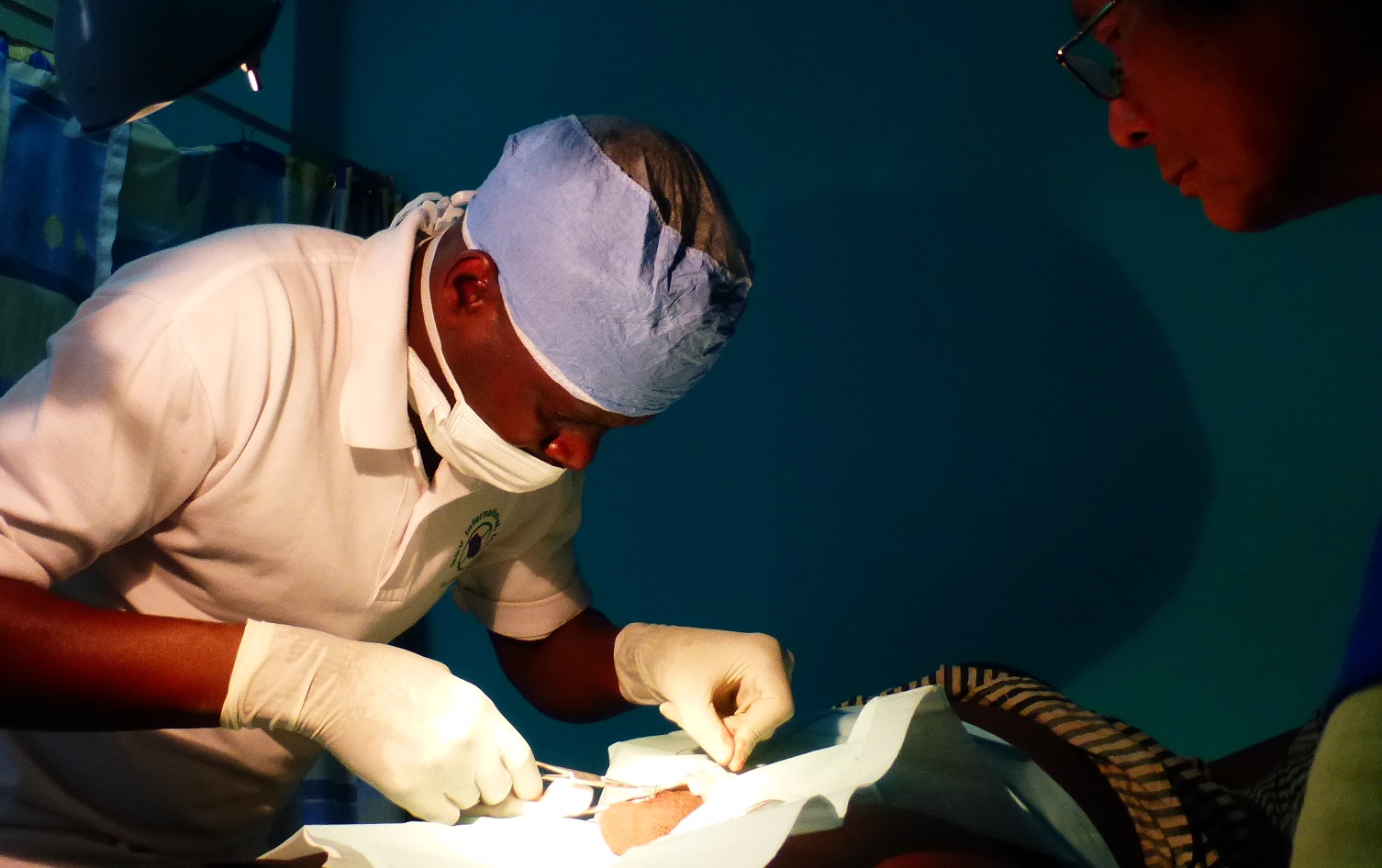 While Charles was busy taking expediting procedures for the men who did take the opportunity to obtain a FREE vasectomy …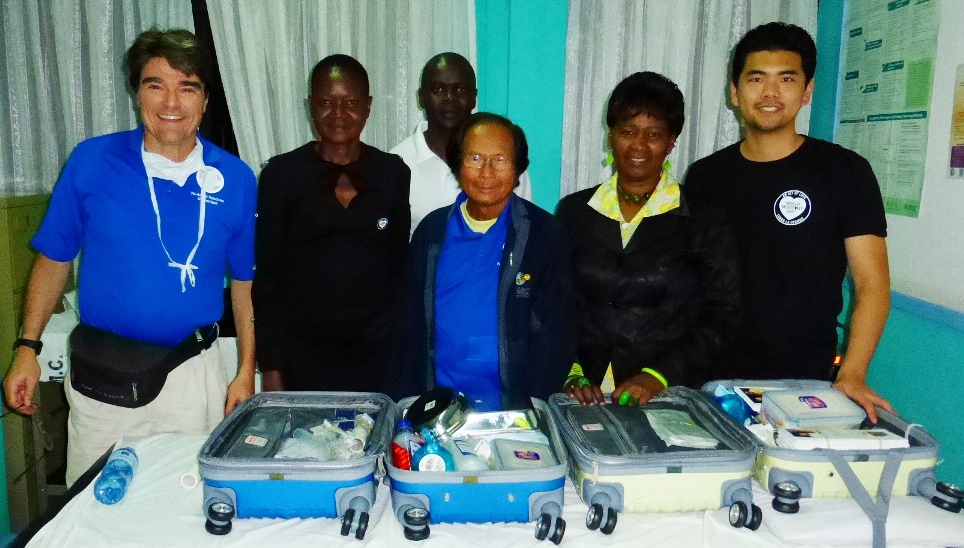 … the rest of us organized the remaining supplies and outfitted Lilian and Judy with everything they would need to provide 20 vasectomies before restocking supplies from local outlets.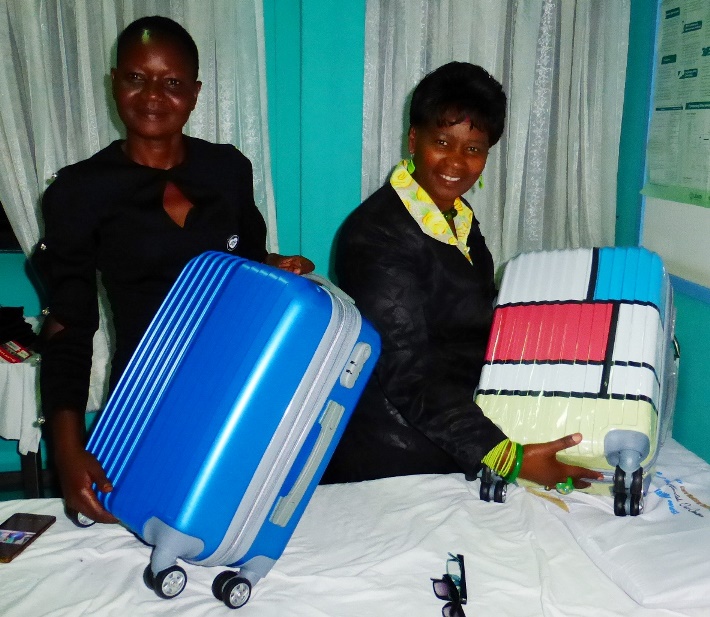 With a Domestic Team well supplied and agreements with facilities in Nairobi, Kisumu, and Busia, we felt that we were leaving a sustainable program to carry on after our departure. So we took the opportunity on our final day to head out of Nairobi …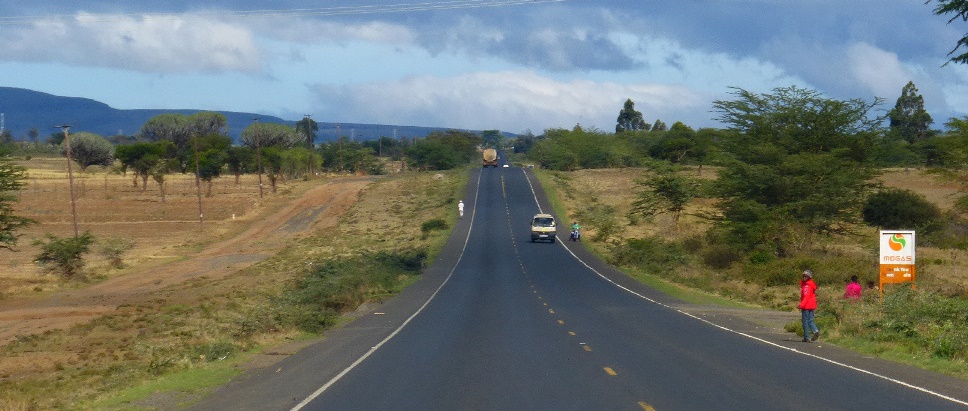 … to see some Kenyan countryside …

… the Great Rift Valley and Nakuru National Park.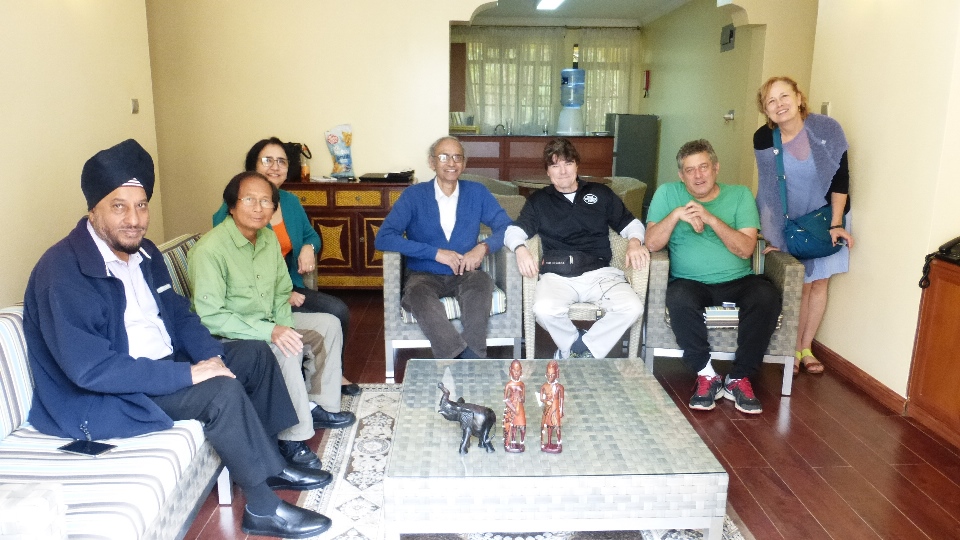 We returned to Grammo Suites for a wrap-up session and to discuss plans for World Vasectomy Day 2017 in Delhi, India. What great hosts the Indians will be for the 5th Anniversary of WVD.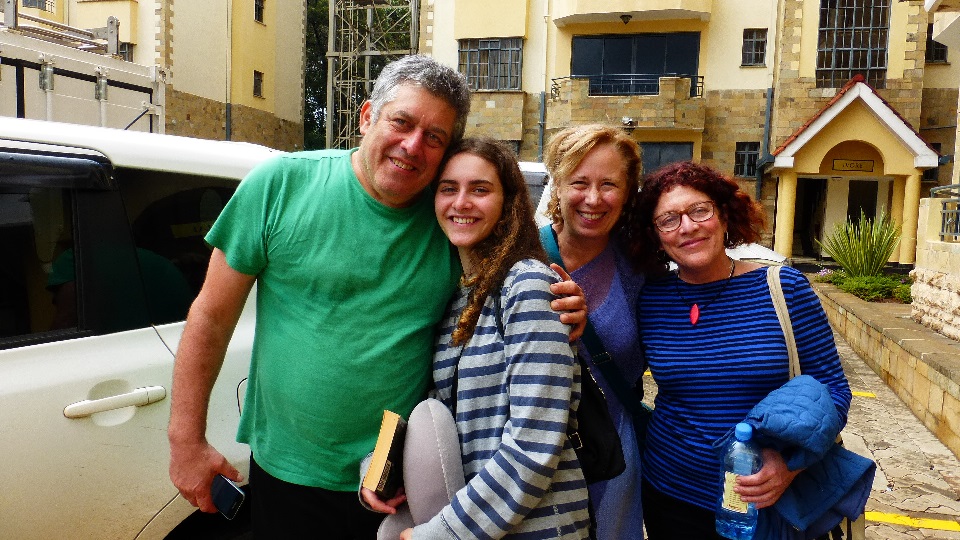 After two months of non-stop organizing and motivating, some of the American Team headed to an Indian Ocean beach for some long-awaited R&R.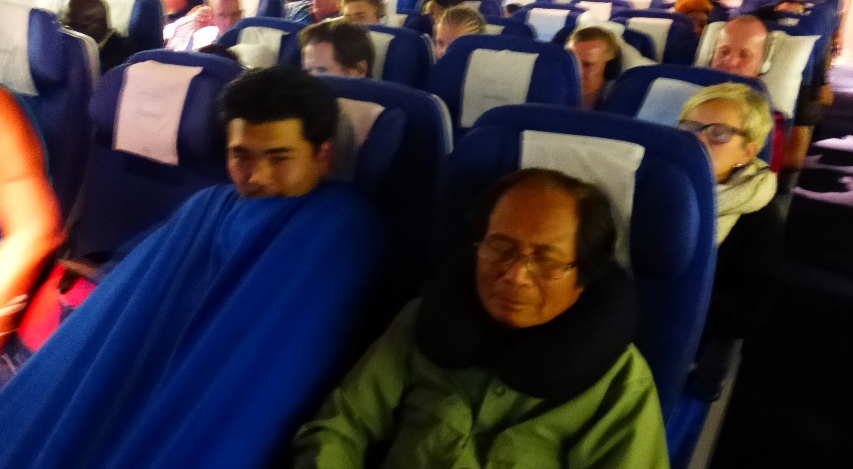 We boarded our late-evening flight for our own long trip back to Europe and then …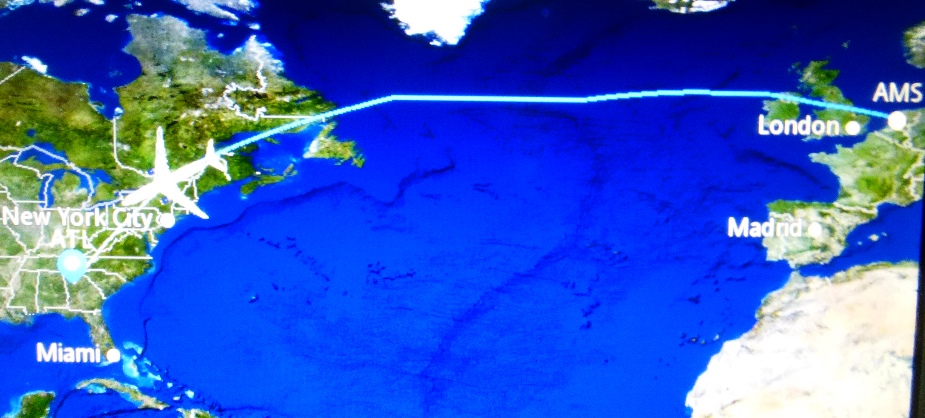 … across the Big Water.
With the wonder of apps like Whats App, we will stay in close contact with the Kenya Domestic Team to keep up the momentum created by this mission and World Vasectomy Day. A return mission to Kenya? We await the feedback from our Domestic Team. Plans are already made for a clinic in Busia on the border with Uganda January 16-20.