NSVI made plans to conduct its 21st mission to Haiti from March 25 to 28. Four experienced vasectomists purchased airline tickets and made donations to NSVI to help pay for our staff and accommodation.

A schedule was prepared and our hosts at 5 locations were notified, as was the Director of the Health Department for the Haitian state/province in which we work. Money was transferred for the purchase of banners and supplies.
Then COVID-19 hit. It inevitably spread from the eastern to the western world. As of March 15, Haiti had not experienced any cases. Wanting to stay "clean", Haiti suspended many incoming flights and required documentation of recent negative tests from passengers on other flights. Even if Haiti had not done so, there were already strong recommendations to postpone all non-essential travel. So on March 15, the mission was cancelled as were the missions of three other NGOs.
I felt so bad for our Haitian staff. They specialize is facilitating the missions of multiple NGOs and their compensation for doing so represents an important part of their already-limited income. So I proposed to our Administrative Director (Covsky Aimable) the idea of "An NSVI Mission Without the International Doctors", utilizing …
NSVI's veteran Haitian Vasectomist and Medical Director Maudelin Mesadieu,
a staff experienced (through many prior missions) with patient counseling and transport/setup of equipment to/at multiple locations over a few days,
the supplies that NSVI leaves in Haiti between international missions, and
an Administrative Director (himself) who can both motivate facilitators to educate men about vasectomy and also pay them and the staff with NSVI funds sent to him via Western Union in return for the logs of patients served.
During Domestic Team clinics (between missions), Dr. Mesadieu utilizes his own staff and equipment (provided by NSVI) at his own clinic without the help and expertise of the mission team. For this "Mission" he would be (1) supported at multiple sites over 3-5 days, (2) freed from the responsibilities of recruiting facilitators, counseling, record keeping, and paying staff, and (3) capable of working faster as he simply shifts between prepped patients at two tables.
With fewer doctors (no international "guest" vasectomists), the team would be smaller, but each member would earn about what he or she earns during International Missions.
Covsky conferred with Maudelin and the plan was approved by the Health Department Director. A schedule was prepared. The banner company was out of ink, so our staff modified banners from previous missions. Despite an absence of COVID cases in Northern Haiti, precautions were taken.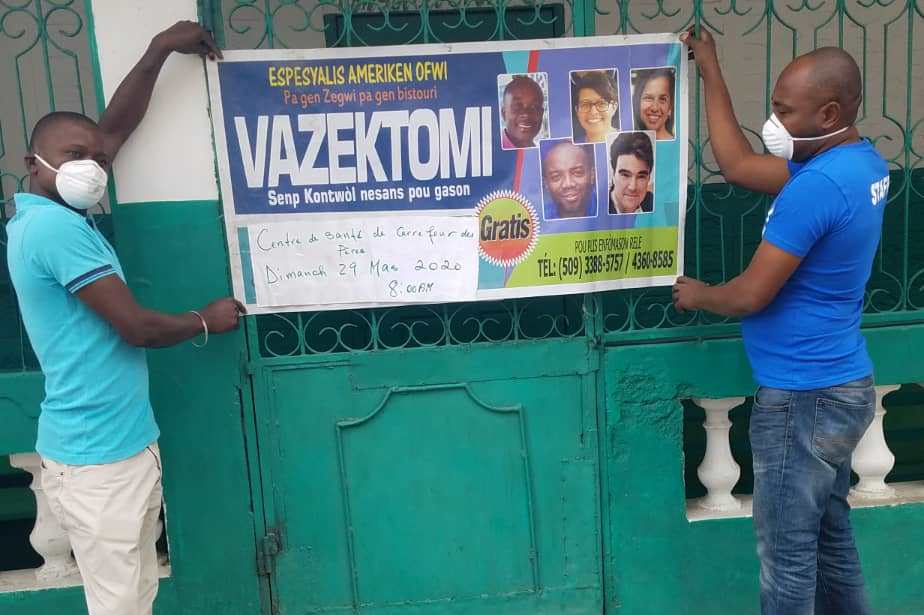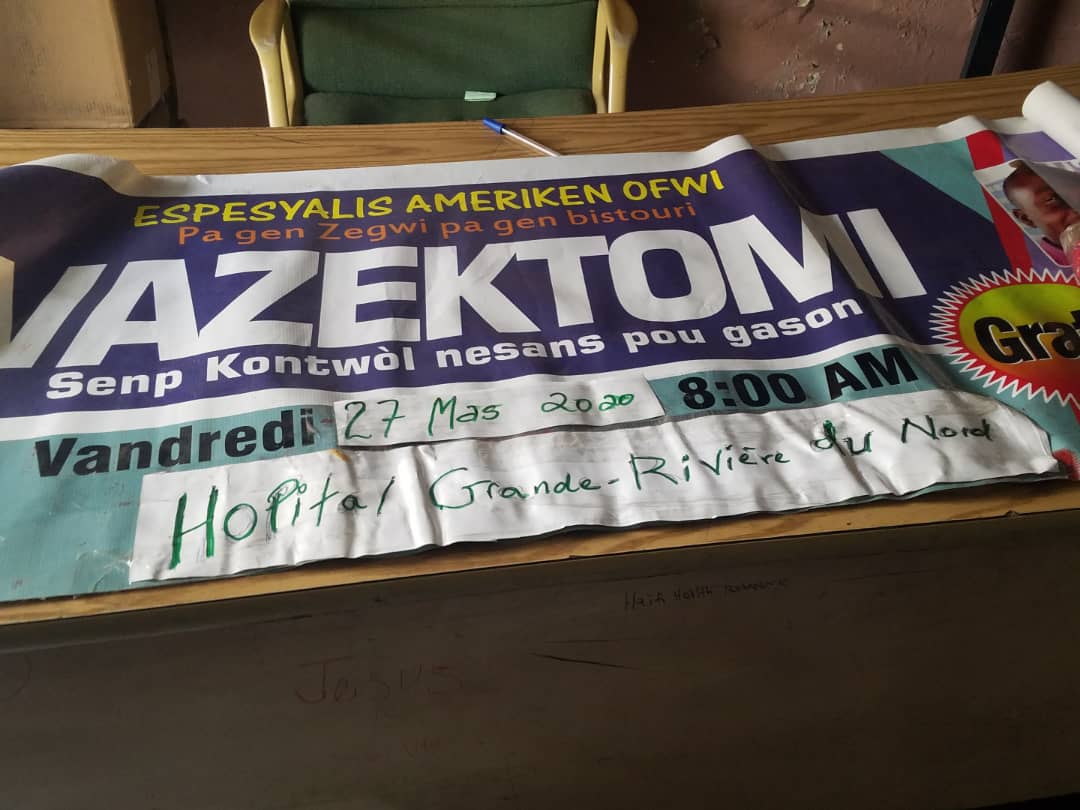 On Wednesday, March 25, the day on which the international doctors were originally scheduled to arrive, the Team began at Dr. Mesadieu's ULS Clinic in Ft. Bourgeois: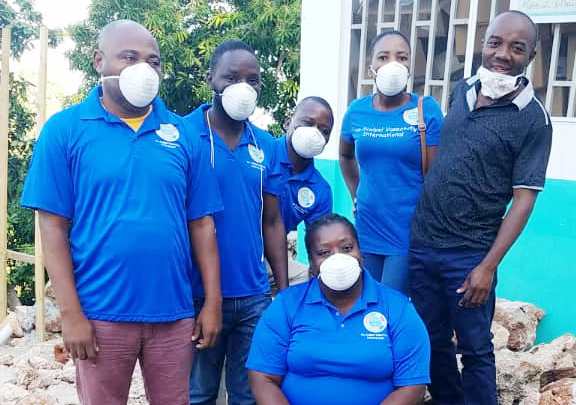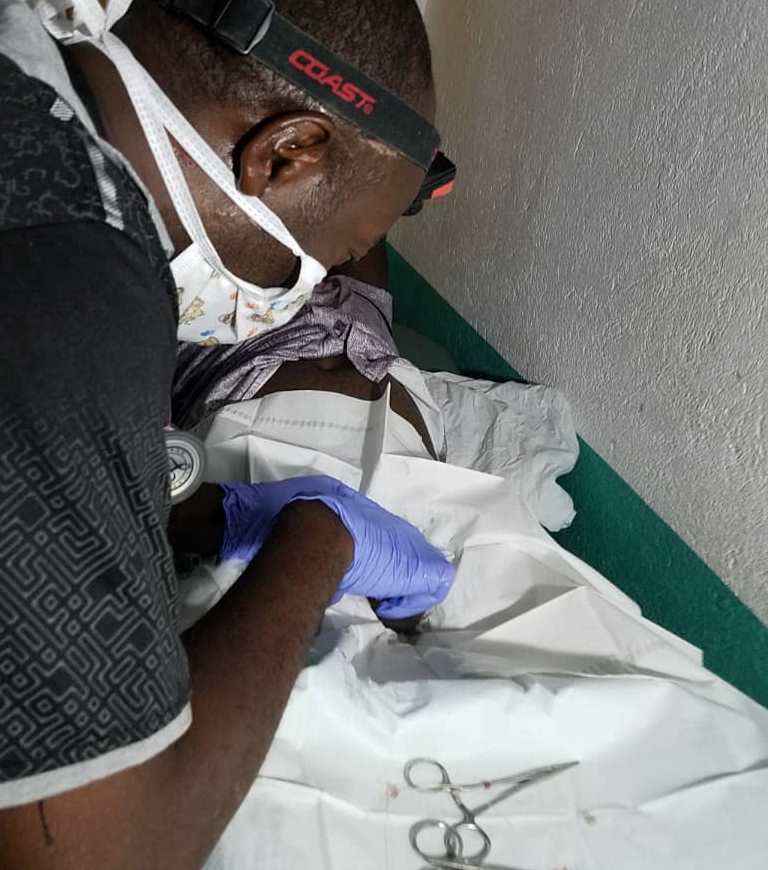 On day 1, Maudelin completed 21 vasectomies.
Day 2, March 26, the Complexe Medico-Social de LaFossette (CDS/LaFossette) Clinic in downtown Cap-Haitien: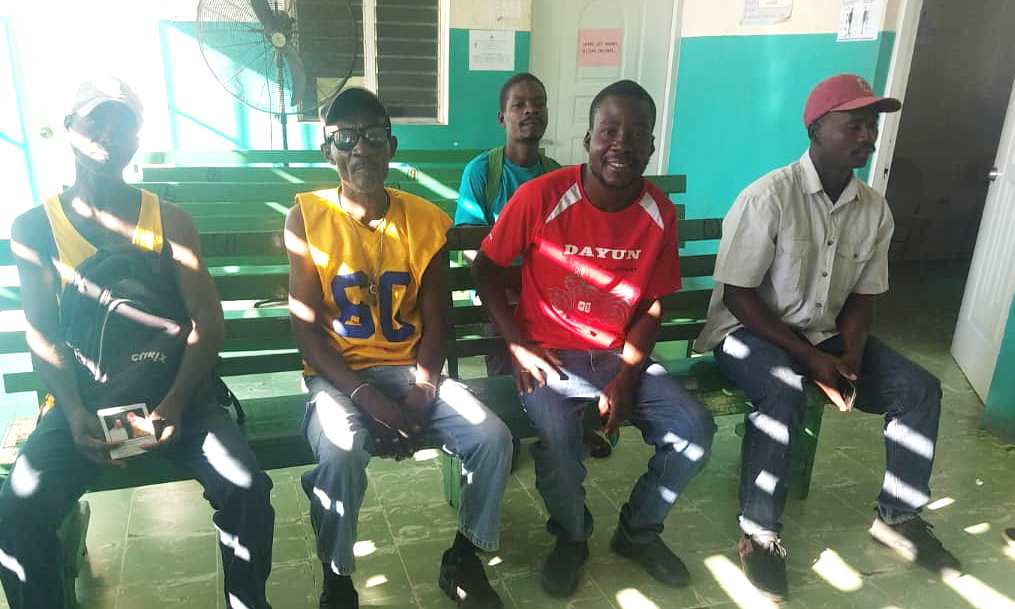 He completed 33 vasectomies at CDS/LaFossette before the facility was scheduled to close. There were still 6 men waiting, so the staff transferred to his ULS Clinic at Ft. Bourgeois to provide vasectomies for those 6 men. So one this one day, he and the NSVI Team had performed 39 vasectomies.
The Team was scheduled to provide vasectomies at Grande Rivière du Nord, 24 km (15 mi) south of Cap-Haitien on Friday, but the government had issued an order to limit elective procedures in hospitals in order to prepare for coronavirus cases, as had many other governments. So the "mission" came to an end after 2 days.
The goal for this "Mission Without International Doctors" had been 100 vasectomies in 4 days. In two days, the Team provided vasectomies for 60 men (average age 44) who had fathered a total of 365 children (average 6.1 per man) with a total of 183 women (average 3.1 partners per man). The average age of their youngest children was 1.1 years, so one might surmise that most of these men would have fathered more children had not NSVI and our Haitian Team provided the dependable contraception that is vasectomy.
Despite the success of the mission in the absence of the international doctors, Covsky made it clear that the periodic missions of doctors from abroad energizes and instills local confidence in our domestic team. Our international missions also resupply our local staff with the medical and administrative supplies that they need to carry on with Domestic Team clinics between missions. I reassured Covsky that we have no intention of discontinuing NSVI's 4-missions-per-year schedule. We have set dates for the next three missions of 2020 (see the schedule HERE), and I already have air travel tickets for the next mission of June 17-20.