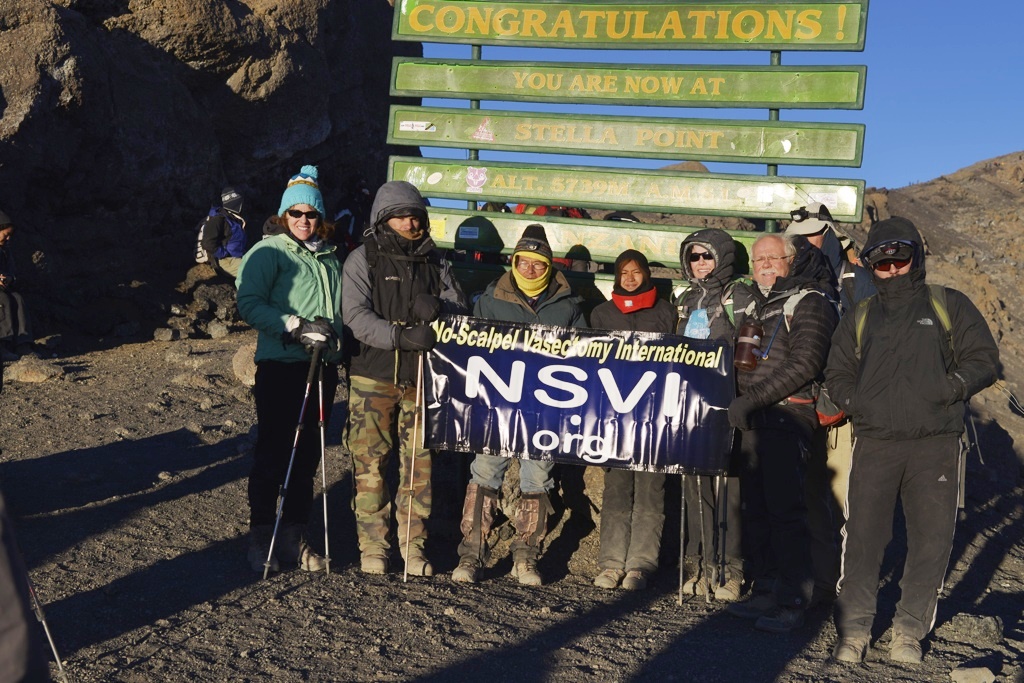 Dr. Ramon Suarez, President and Co-Founder of NSVI (in the yellow hood), has reached Stella Point on the rounded summit of the highest peak in Africa. At 5,745 meters, Stella Point is just shy of Uhuru Peak (5,895 meters), but attainment of Stella Point is considered a "summit" in mountaineering circles.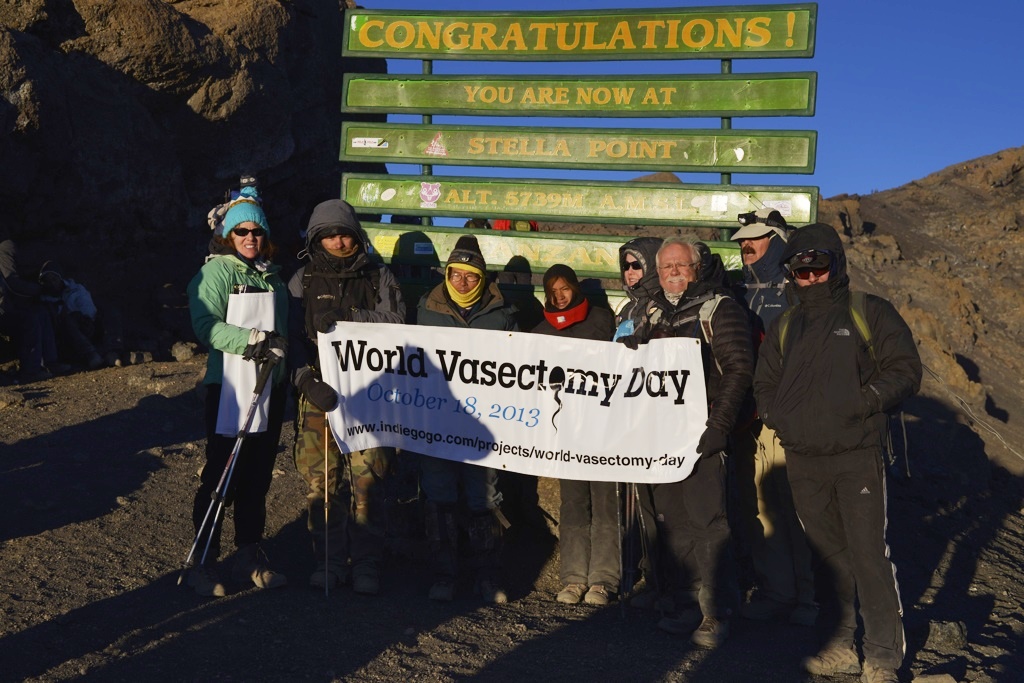 Dr. Suarez also raised a banner to announce World Vasectomy Day on October 18, 2013, a celebration in honor of those men who play a role in family planning and do what is right by their partners, their children, and their planet. Ramon is accompanied by a group that includes Maryann Stein (left), wife of NSVI Development Director Doug Stein, his 16-yo granddaughter Alexa Suarez (red collar), Doug"s cousin Steve Stein (no hood or hat), and Steve's sons William (right) and Stefan (2nd from left).
In an e-mail sent just before his return flight home to the US, Dr. Suarez wrote, "Just done it !!!! After a head on collision car accident between JRO airport and Moshi and a shoulder injury after a fall on day 1, I made it to the top of Kili with the 100% of the team. It was quite tough for the old man, but I feel obligated to make the world aware that we need to save the planet by making family planning available world wide."
Congratulations to Ramon and all in his group. Well Done!!
And the news media took notice: