Five missions to Haiti and one mission to the Philippines were cancelled due to safety concerns and travel restrictions imposed by COVID-19, but missions resumed in May as increasing numbers of doctors were fully vaccinated. Please see the May 2021 mission HERE and our schedule HERE.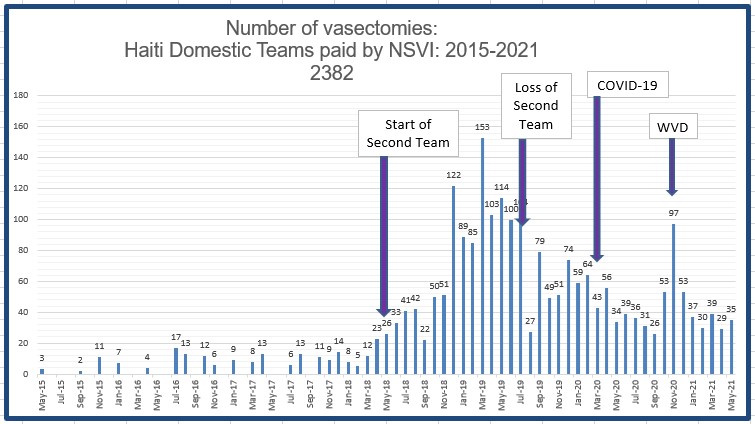 Despite no international missions to Haiti from Dec 2019 until May 2021, our Domestic Team continued to provide vasectomy counseling and procedures with the financial support of NSVI:
On two occasions (March and November, click for details), the Haitian staff that supports our International Missions joined our Domestic Team for 2 particularly productive series of 3-4 consecutive days.
A summary of NSVI work in 2020 is HERE.